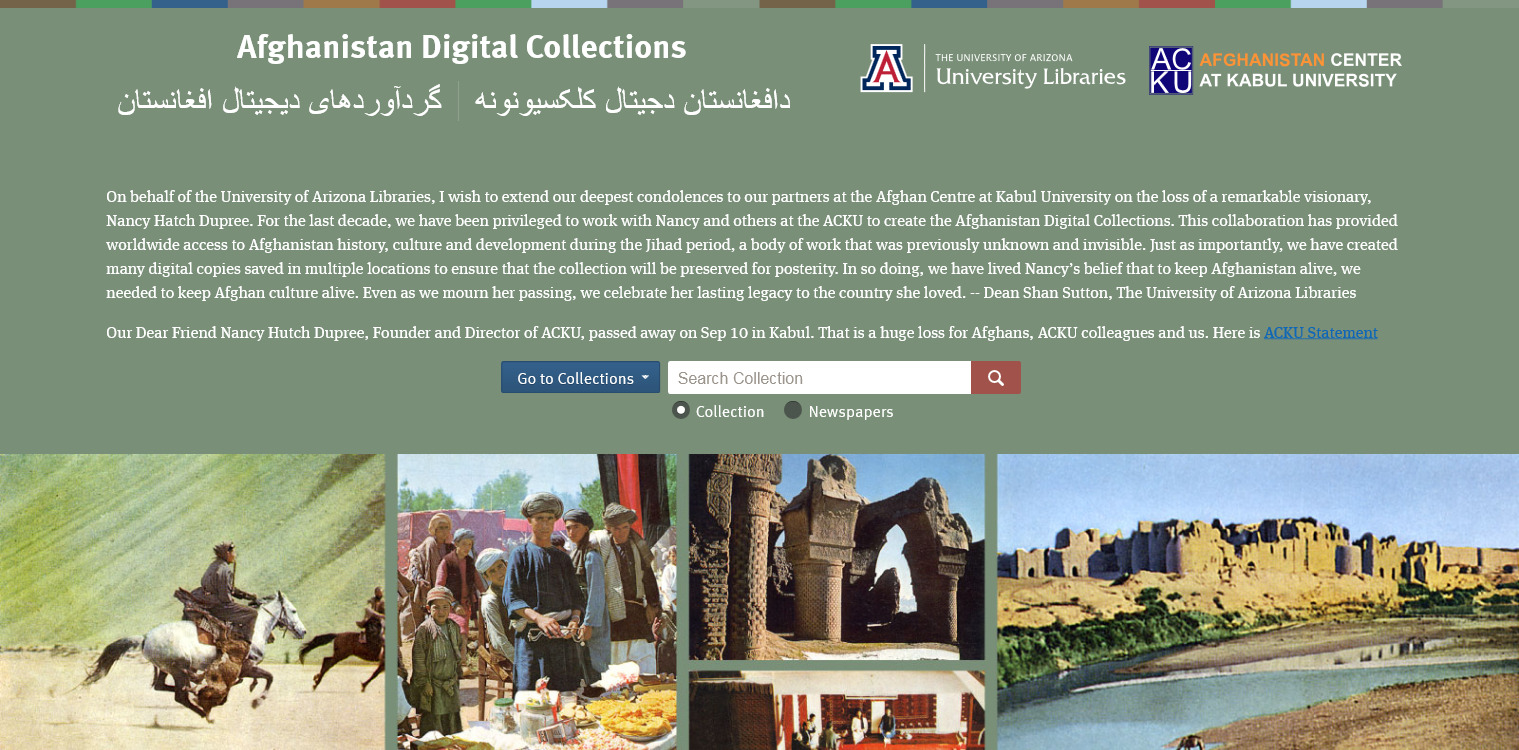 Since 2007, the University of Arizona Libraries has been collaborating with the Afghanistan Centre at Kabul University (ACKU) to preserve, catalogue and digitize Afghan Literature from the Jihad Period (1979-1989). Initially supported by the National Endowment for the Humanities (NEH) until 2012, the project is now jointly funded by the University of Arizona Libraries and ACKU.
The Afghanistan Digital Collections website includes unique documents in English, Pashto and Dari about Afghan history and culture, and the development of Afghanistan between 1979 and 1989. Among the important titles, readers will find:
Established in 1927, Anis is a newspaper in Dari and Pashto still currently published with approximately 2,500 copies circulated daily
Established in 1962, the Kabul Times was the first English language printed newspaper in Afghanistan. After 1978 and the Coup d'Etat, and its renaming New Kabul Times, the editorial line of the newspaper changed for Communist and anti-Western culture rhetoric
Published by the Government from 1932 to 1990, Da Afghanistan Kalanay -also known as Salnamah-i Afghanistan- is both an almanac and yearbook covering political and economic history and activities of the country. Texts are mostly in Dari/Persian and Pashto, but some issues have added titles and notes in English or French.
The website is in English.