Launched in 2002,
Archnet
is the world's largest open access architectural library focusing on Muslim societies. A shared initiative of the Aga Khan Trust for Culture and the Massachusetts Institute of Technology (MIT), Archnet aims at providing easy access to scholarly articles, data and original research that can be used for teaching, scholarship, and professional work in the fields of architecture, urbanism, environmental and landscape design in the Muslim worlds. Archnet is a continually growing resource, thanks to numerous donations of historic archives and documentation. In sum, "Archnet provides a bridge for interested persons to learn how to enhance the quality of the built environment, to compensate for lack of resources for students and faculty in academic institutions, and to highlight the culture and traditions of Islam."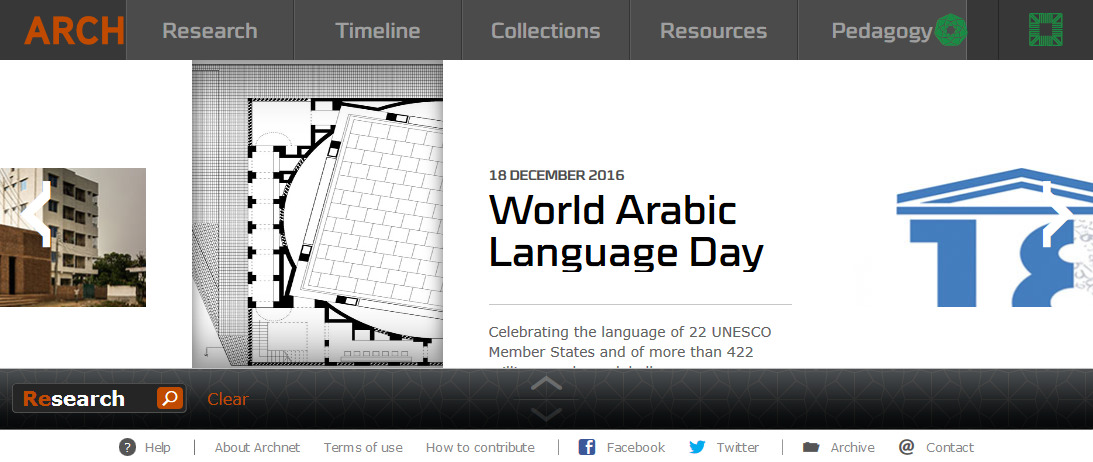 Archnet is a fully searchable database offering different search options:
The website is in English.