The Directory of Free Arab Journals (DFAJ) is an initiative of Middle Eastern Open Access activists aiming at producing a directory of all open access (OA) scientific journals produced in Arab countries. DFAJ currently includes 250 journals  from 172 publishers in 17 Arab countries. The directory is published under a CC-BY-NC license. Initially launched in 2013, a new version was released in March 2017.
Currently, DFAJ offers the following features:
a listing of all Arab scholarly journals that are openly available on the internet
hyperlinks to the listed journals and their publishing organizations
standard information such as ISSN, publisherp, country of publication, frequency, keywords, etc.
a journals' browsing by field/discipline capability, as well as an advanced search feature
a form to suggest new journals
information about the peer-review process as well as indexing in international databases (Scopus & Directory of Open Access Journals)
the ability to create a personal account to save favorite journals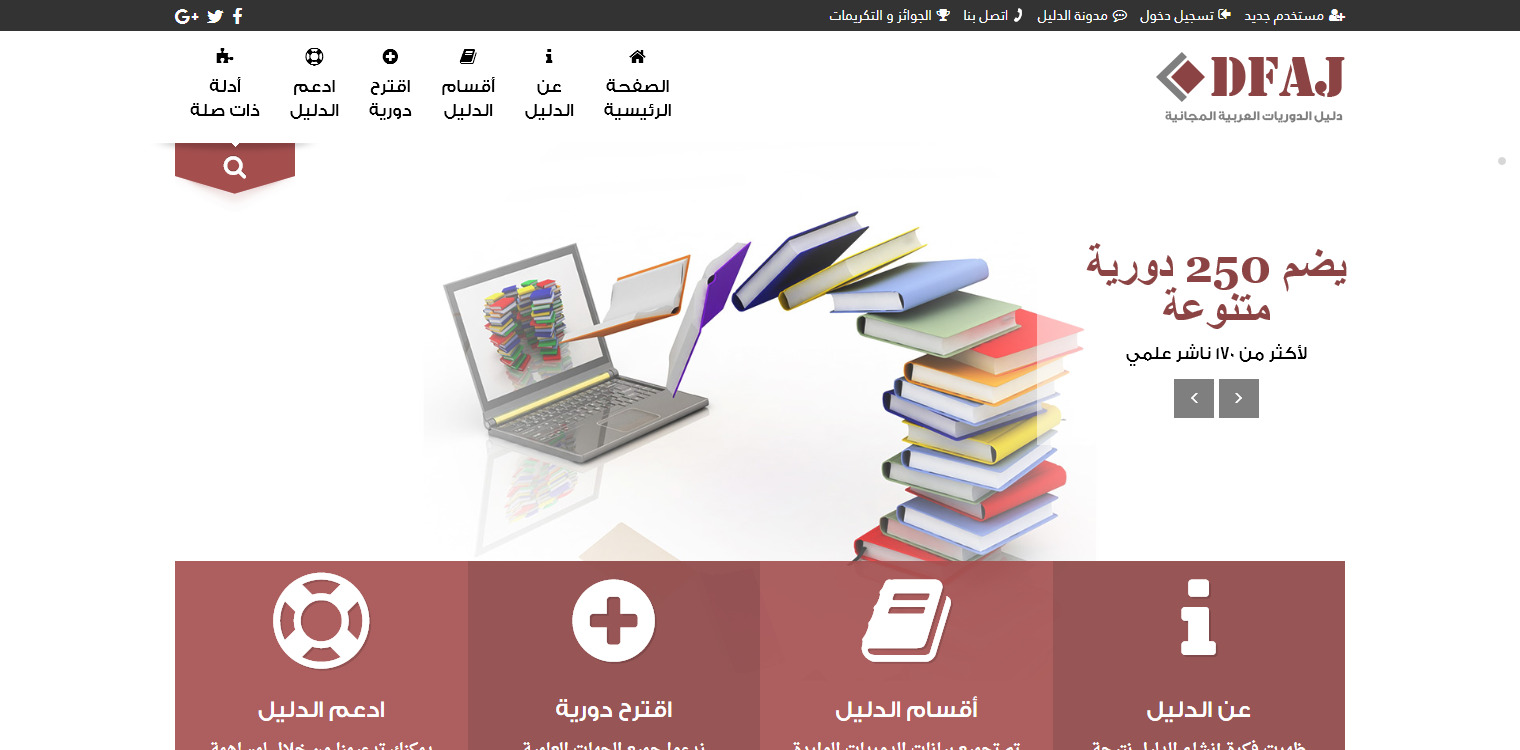 According to the directory's owners, future developments include:
making the interface bilingual Arabic-English (it is only in Arabic)
transforming the current website in a portal steering discussion about, and advocating for open access in the Arab Middle East
providing guidance for editors and publishers on how to create and maintain OA journals
suggesting repository management software.