Documents and materials from the Hungarian Academy of Sciences' Library and Information Centre invaluable collections are being digitized, and made available through the Academy's institutional repository (REAL):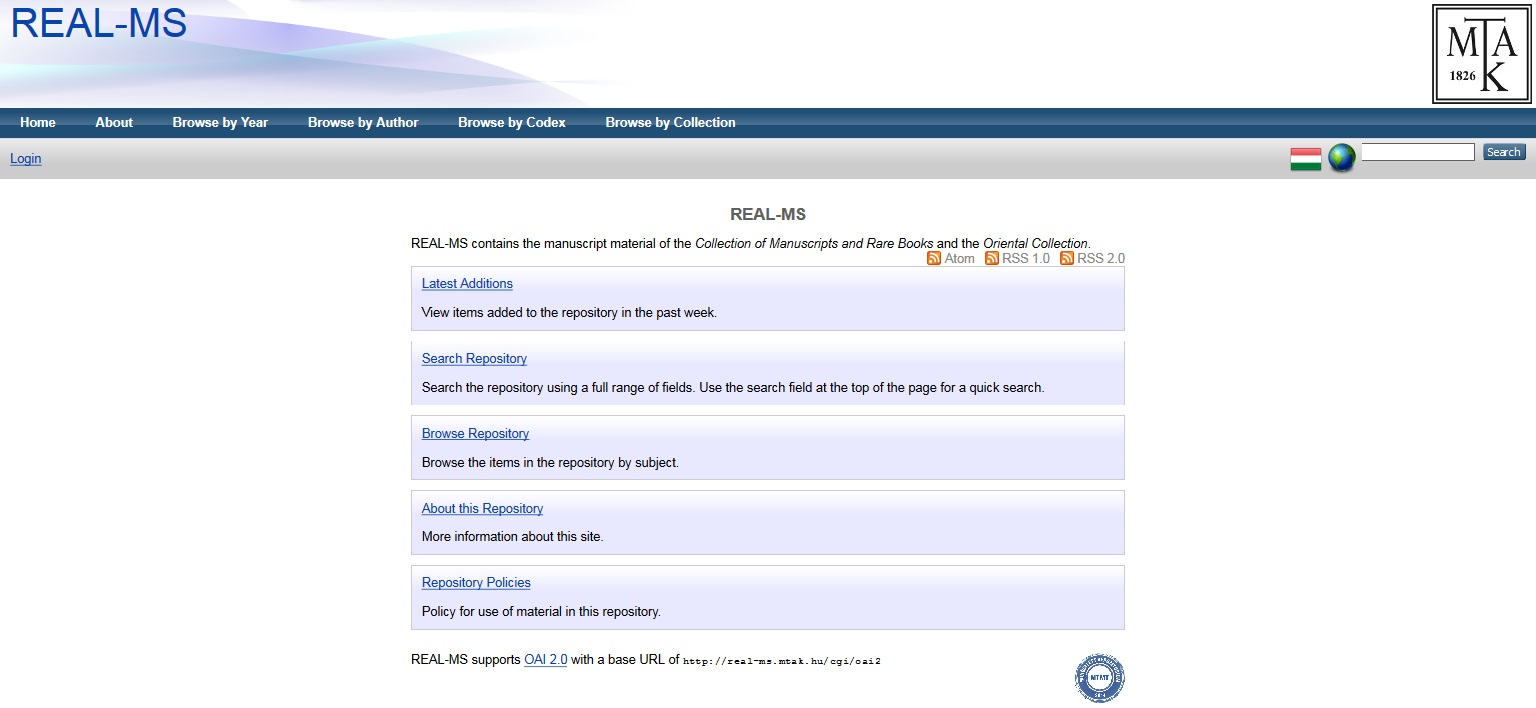 All collections can be either searched (simple and advanced searches) or browsed. Browsing categories, however, vary from one to another to include year of production/publication, author, title, codex, series, University, subject (Library of Congress subject headings), collection, etc.
REAL-MS is the most relevant collection to Islamic and Middle East studies as it contains more than 300 Arabic manuscripts, 155 Persian manuscripts, and 50 Turkish manuscripts. In addition, REAL-MS includes an impressive amount of famous Orientalists' and Hungarian scholars' personnal papers and correspondence like Ignaz Goldziher's correspondence (over 13,000 documents).
If Persian manuscripts can be previewed and/or downloaded as colour PDFs, access to most Arabic and Turkish manuscripts is for the moment "restricted to Repository staff only". However, a copy can be requested for research purposes.
REAL interface and bibliographic descriptions are available in both Magyar and English.