The Bibliothèque nationale de France (BnF) recently added to Gallica digital library a rich collection of historical maps of Africa. L'Afrique en cartes includes almost a thousand maps dating from the 14th to the 20th century.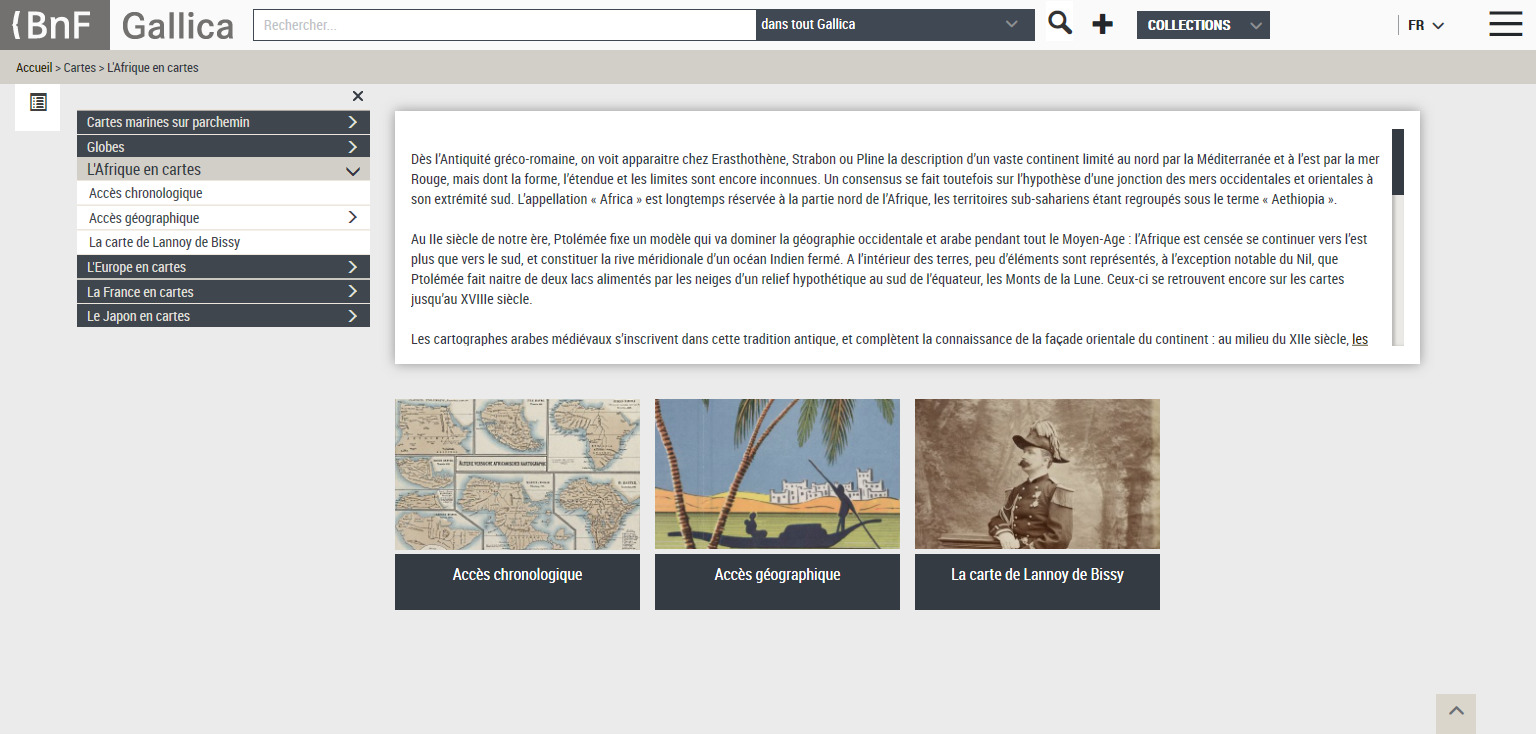 The maps collection can be accessed, browsed, and searched either by date, or by geographical location (countries or colonial entities). Maps are scanned in very high definition, allowing for thorough on-screen examination. Download (in pdf), sharing and printing are permitted, and visitors can even order a reproduction for a fee.
Note that Gallica only makes available materials published before 1948 so that they are out of copyright. The website is in French.