Al-Quds open archive is the result of a collaboration between the Center for Palestine Studies at Columbia University (CPS)  and the Institute for Palestine Studies in Ramallah. Since its foundation in 2010, to honor the legacy of Professor Edward Said who taught at Columbia University for forty years, the Center for Palestine Studies has been involved numerous projects including the publication of the Jerusalem Quarterly, a film based project called Dreams of a Nation, and Al-Quds open archive.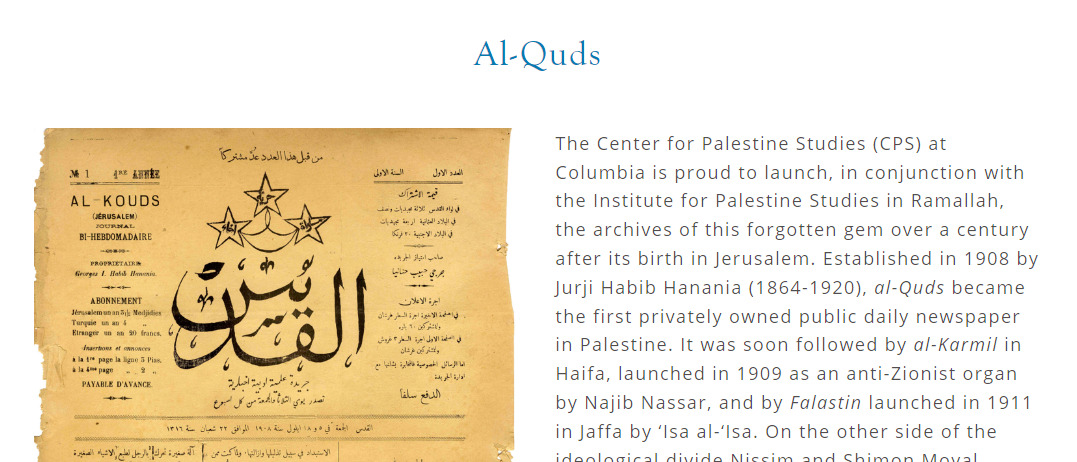 Al-Quds open archive includes 392 issues published between 1908 and 1914. The Index allows visitors to access the scanned issues by number. Documents first display in a reader, and the PDF file opens when clicking on the pop-out icon located at the top right hand side of the document. Those high definition PDFs can be downloaded and printed.
The website is in English.