The Early Arabic Printed Books from the British Library digital collections is now available to McGill users!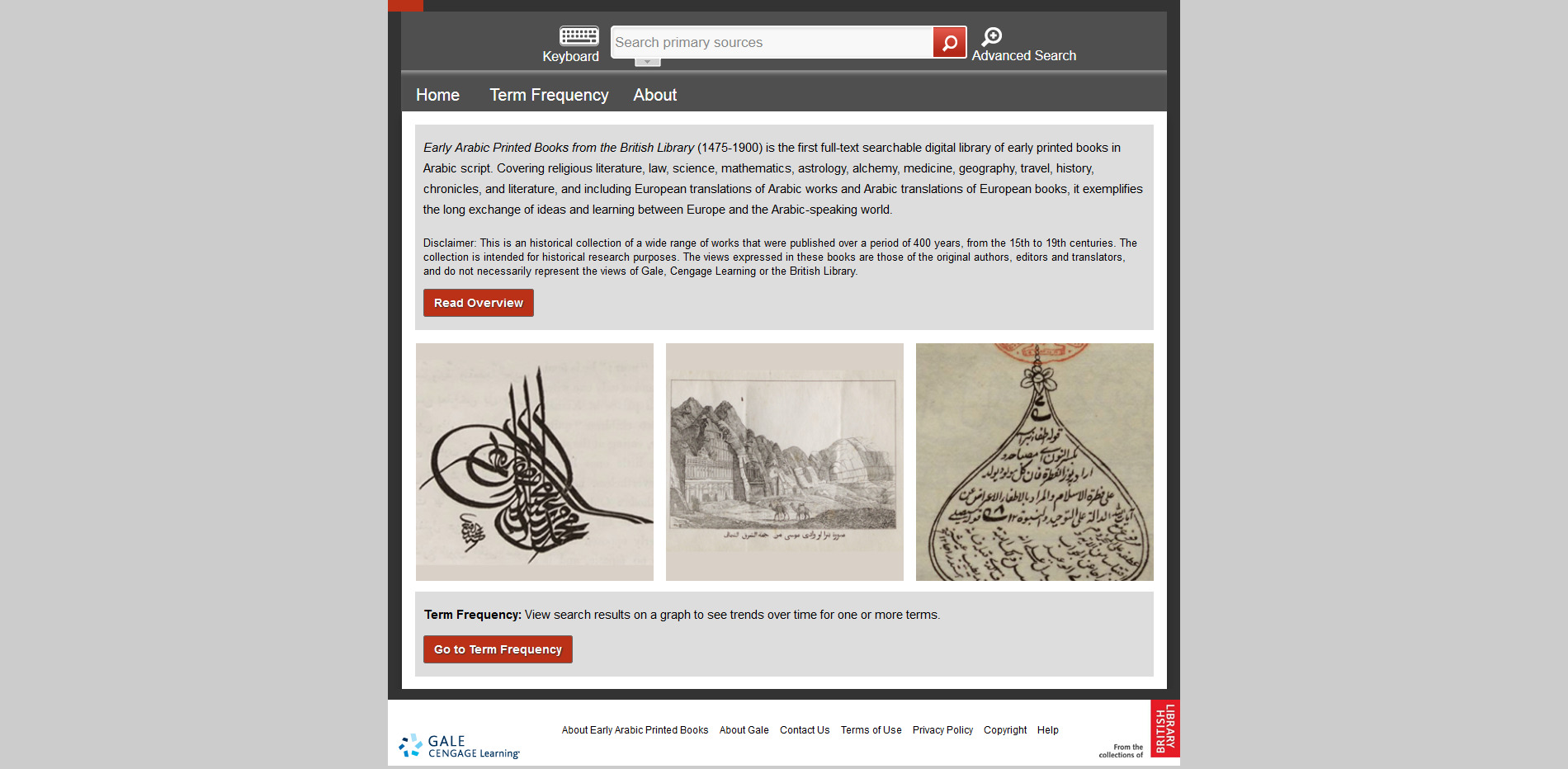 This full-text searchable digital library of early printed books in Arabic is divided in three subject modules:
module 1 entitled Religion and Law focuses on The Qu'ran, traditions (Hadith), tafsir, theology, commentaries on religious texts, religious teaching and practice, biographies of religious figures; law, fiqh and statutes, fatwas and rulings
module 2 entitled Sciences, History and Geography offers resources on Natural history, medicine, physiology, other science, classical sciences, philosophy, logic, politics, ethics, mathematics, arithmetic, geometry, mechanics, astrology, chemistry; history, early caliphs and conquests, modern history, genealogy, biographies; geography and travel, regional geography, and topography
module 3 entitled Periodicals, Literature. Grammar, Language, Catalogues and General Works covers Periodicals, folktales, pre-Islamic literature (Antar, Bani Hilal, Imru'l qays), Islamic poetry and prose (al-Burdah), poetry and prose (maqamat), Kalilah wa-dimnah, Luqman, proverbs and sayings, Thousand and one nights, later literature, poetry and prose, general literature; language and lexicography, dictionaries, grammar, syntax, rhetoric, 'ilm al-bayan, catalogues, manuscript catalogues, etc.
This unique historical collection includes books published over a period of 400 years (1475-1899) and aims to "exemplify the long exchange of ideas and learning between Europe and the Arabic-speaking world".