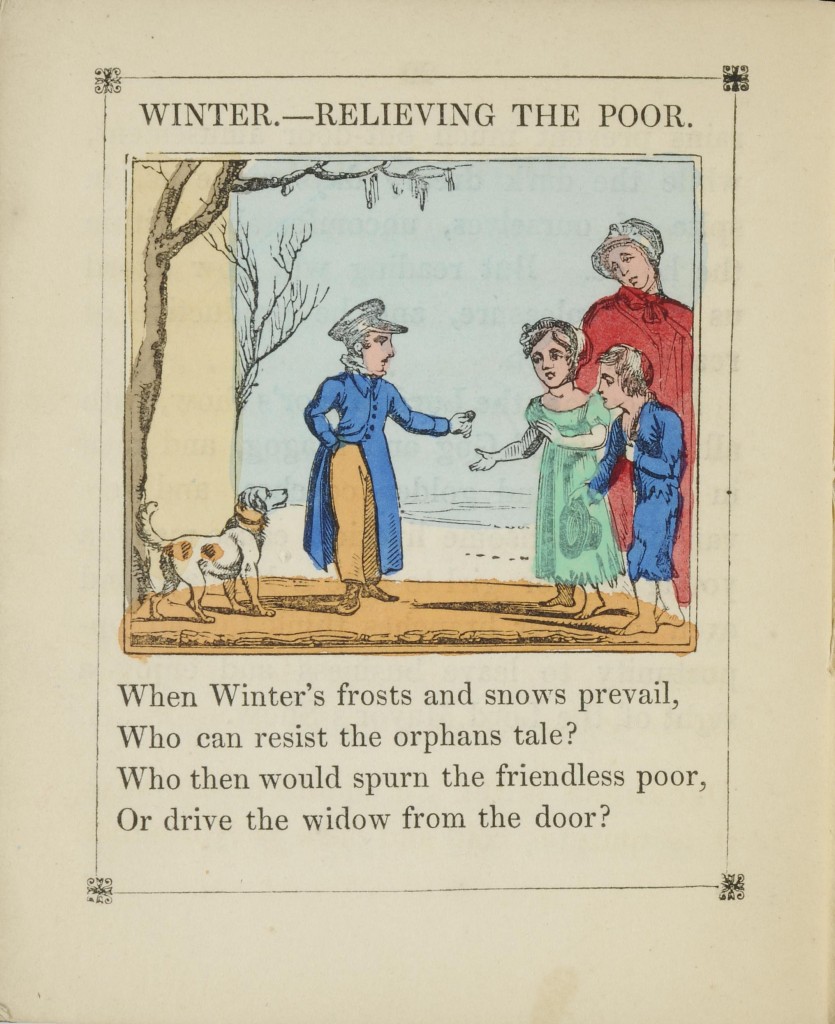 DECEMBER now in turn succeeds, And clothes with snow the hills and meads;
And, with its days dark, cold, and drear, Completes the circle of the year.
But Christmas now, is near at hand, With all the joys it does command;
These to the school-boy yield a charm That does his every feeling warm.
But now, when frosts and snows prevail; Who can resist the orphan's tale?
Who then would spurn the friendless poor ? Or drive the widow from the door?
DECEMBER is the last month of the year; it is quite as cold and dark as November,
but it brings with it thoughts of Christmas and the holidays, of the plum-pudding, the wine, and the cake, the happy party, and so many other pleasant things, that we cannot but welcome it once more.
But amidst all their pleasures, youth should not forget that there are others who have not the means to be so gay or so happy; then will their sports give a pleasure, which otherwise they cannot enjoy.
(from The Months And The Seasons; Or, A Picture Of The Year, By J. Bishop, in the Children's Collection)