In the Maps and geospatial section of our web site, we make use of PDFs to provide users with index maps for requesting the maps/data they are interested in. In many cases, these maps are a series of PDF files, with one PDF file acting as the index showing the different detailed maps that are available.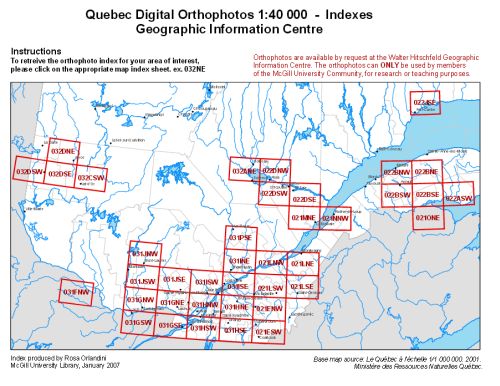 Each of these regions is actually a link that opens a separate PDF file with a more detailed representation of the area and other information.
We recently discovered that these links in the PDF files were not working for some users. After a bit of investigation, it appears that the culprit are browsers that are using a built in PDF reader instead of Acrobat Reader. In other words, the problem occurs with Firefox and Chrome.
The only workarounds we have at the moment are:
Download the PDF file to your desktop and then double-click to open it in Acrobat Reader.
Switch to Internet Explorer or Safari when working with the Maps and geospatial section of our web site.
Disable the built-in browsers in Firefox [instructions] or Chrome [instructions].
Not ideal, but at the moment it is what works.
We are looking into how we could fix the content so that it works with built in browsers. This Q & A thread suggests that when you create the link the PDF file you need to use the absolute URL (from http:///…) and not the relative URL. It wouldn't surprise me if that was what is happening here. Still investigating…