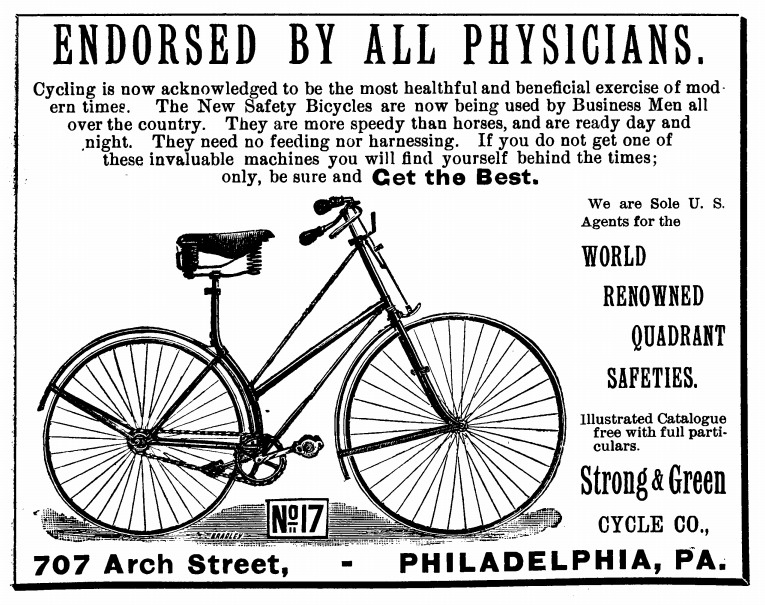 Advertisement found on page 21 of the 1890 edition of the Polk's medical register and directory of North America.
The Osler Library of the History of Medicine has 12 volumes of the registries covering from 1890 to 1917 in their reference collection. The bookplate indicates it was no. 1898 in the Library of the Faculty of Medicine collection and received in 1896.
Not only a great resource for researching medical professionals most pages feature small banner advertisement in it's header making it filled with odd medical endorsements. You can view the full set online.