This series features Schulich School of Music faculty presenting a selection of books and music that they are exploring – for edification, inspiration, or distraction – during these long months of social isolation. These short interviews seek to emulate the spontaneous interactions that our patrons enjoyed in the Music Library discussing their current reads or the recordings that they had recently discovered (or rediscovered!). Tune in to learn about new works and old favourites, and let us know what you are reading and listening to!
Our second post in this series features Dr. Lisa Lorenzino, Area Coordinator, Music Education.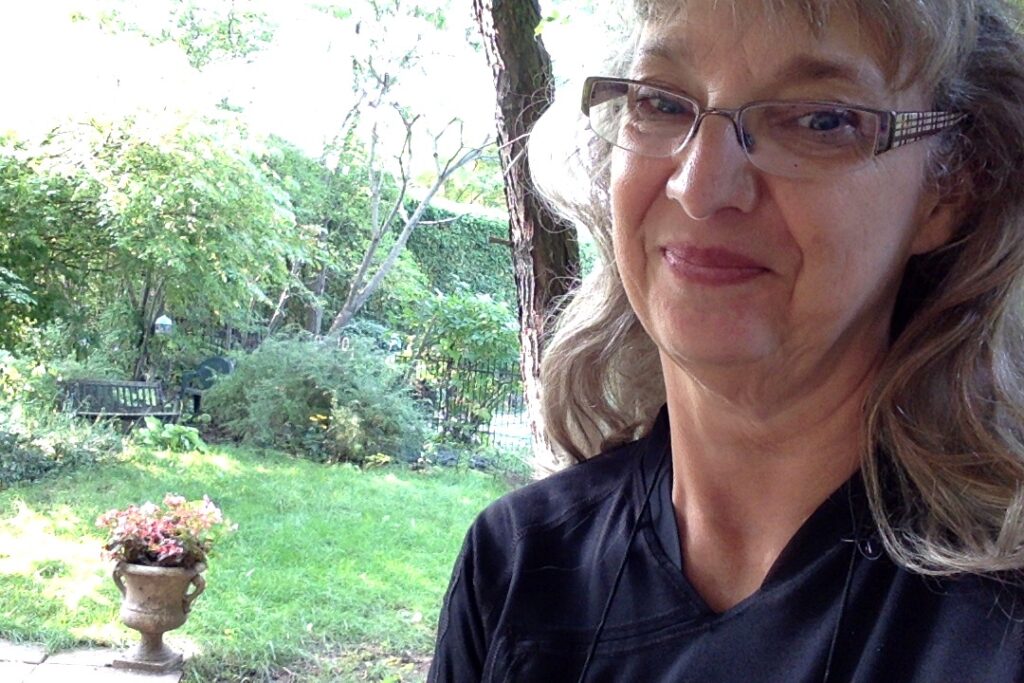 Q. What are you currently reading?
A. I don't usually read much when I teach a graduate course like I am doing this Winter, but somehow, I am getting into reading again. I also joined a book club which is introducing me to new topics. Currently, I am reading three books, which is something I do quite often.
I have been reading The Book of Joy by the Dalai Lama, Bishop Desmond Tutu and Douglas Carlton Abrams since the early fall, digesting it in small amounts and reflecting on it. It has been a life saver, so to speak, and has taught me a lot during these times of Covid-19. I discovered this book in August of last year on a trip to Paragraph Books, my favourite Montreal bookstore. 
Just recently, I started power reading through another book that I picked up at Paragraph Books to satisfy my now thwarted travel bug. The book is entitled The Pursuit of Art by Martin Gayford. It is 19 short essays on travelling the world to see a range of art installations. It covers art from ancient times to contemporary performance art. So interesting.
Fiction wise, I am in the beginning pages of The Unlikely Pilgrimage of Harold Fry by Rachel Joyce. I finished another novel of hers, which I loved, so thought I would try this one. Again, I was introduced to this writer by an employee of Paragraph Books.
Q. What are you listening to these days?
A. I am a devoted fan of Ici Musique 100.7 Radio in Montreal. My favourite shows are Quand le Jazz est là, every weeknight at 5:30 p.m. until 8:00 p.m. I usually listen to it sipping a glass of wine, lounging on the couch. On Friday nights, I love the Blues Show and also Un nomade dans l'oreille, a world or global music show that introduces me to so many interesting artists.
In the car, on the way to cross country skiing every week, we have been revisiting our CD collection (yes, we still listen to CDs) including 80s favourites like Tracy Chapman, Annie Lennox, and George Michael. Other driving tunes are from Eva Cassidy, Jewel, and the likes. Guess that my western roots are coming out there.
I also enjoy investigating various YouTube postings by fellow McGill faculty members and artists that they recommend. As always, I search out popular Brazilian performers.
Q. Have you been able to attend any virtual concerts or conferences? If so, can you tell us about one?
A. Live virtual concerts on YouTube have been great. I especially love the series recorded recently at the Wheel Club here in Montreal. Check out Dawn Tyler Watson's concert and Dave Gossage. They are both wonderful.
Q. What are you most looking forward to post-Covid?
A. I am most looking forward to an evening where we go out to eat with friends and then we all play music together, well into the night.