By Kimberly White
"Within a month of the outbreak, most of Milan's nobility had fled. Conditions deteriorated throughout the autumn on both the medical and civic fronts. … The city's plague hospital quickly filled to capacity, and more temporary straw huts for the sick were needed than could be built. Increasingly draconian measures were enacted – such as the purging of infected homes, closure of non-essential shops, and a general quarantine – all of which further exacerbated the city's financial troubles."

Remi Chiu, "Singing on the Street and in the Home in Times of Pestilence: Lessons from the 1576–78 Plague of Milan," in Domestic Devotions in Early Modern Italy, ed. Maya Corry, Marco Faini, and Alessia Meneghin (Leiden: Brill, 2018), 28.
Sound eerily familiar?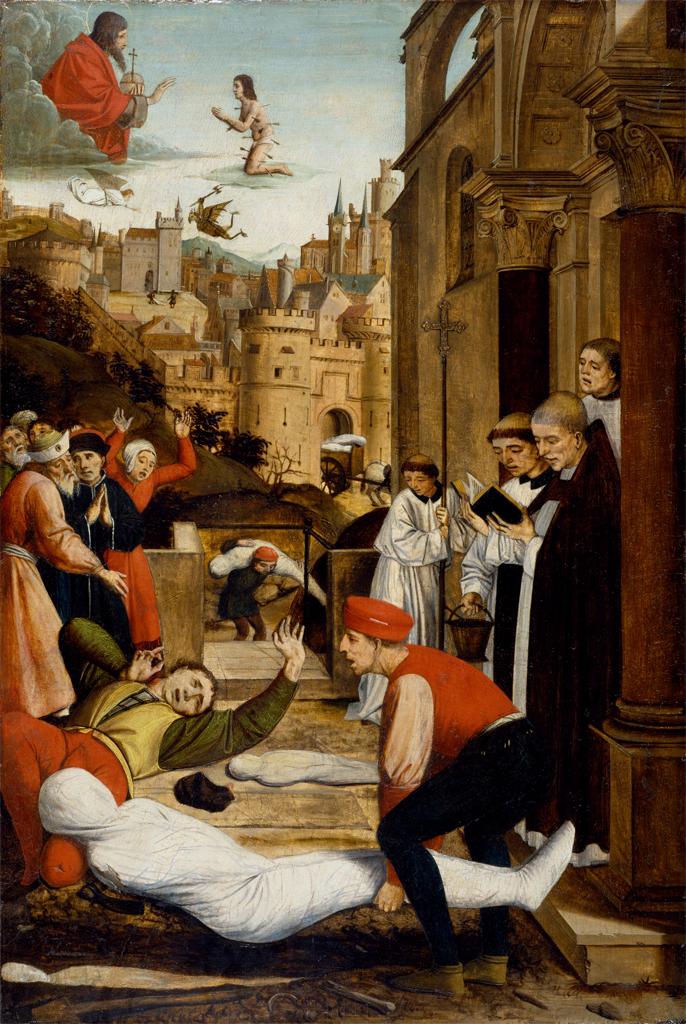 This was Milan from 1576 to 1578, when plague entered the city's walls and killed approximately 15% of its population. Dr. Remi Chiu, a McGill alumnus (PhD Musicology, 2012), has devoted his research to exploring music and the plague in the Renaissance. In May 2020, I had the opportunity to interview Chiu to learn more about music practices during a pandemic. Despite the centuries that divide us, early modern Europeans' experience with the plague is similar in many ways to ours with COVID-19. Like much of the world's population in 2020, the Milanese struggled to find appropriate ways of practicing important rituals while reducing the risk posed by communal worship. Large-scale, devastating diseases like the plague were considered to be the work of God. In an effort to appease this punitive God, people participated in plague processions, which nevertheless posed tangible health dangers for the city's inhabitants by exacerbating plague transmission.
Chiu's research reveals music's essential role in the handling of the plague. Music was perceived, Chiu writes, as "an urgent and active curative with material consequences for the health and well-being of those assailed by the horrible disease."1 Carlo Borromeo, the Archbishop of Milan, chose to relocate the plague processions from the street and into people's homes, and, in doing so, music became the central focus. Bells would ring seven times a day, calling households to prayer. As the bells rung, people would sing litanies from their windows in a responsory manner, with some people singing and others responding. The call to sing regulated the long days of quarantine, uniting the populace in song.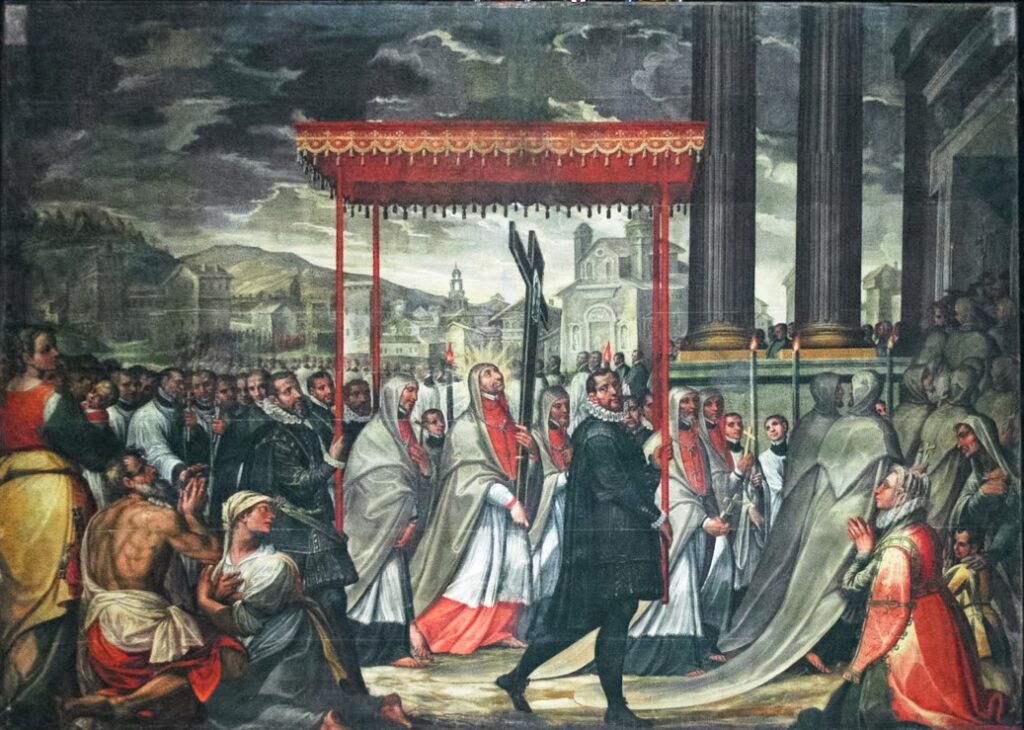 Jump several centuries ahead to March 2020: as much of the world was confined to their homes to contain the spread of COVID-19, music was used once again to bring people together and to provide comfort. During some of the most intense and frightening periods of the confinement, people took to their balconies to sing songs, to play their instruments, or simply to bang pots and pans to show solidarity with health care and essential workers. Here in Montreal, led by singer-songwriter Martha Wainwright, people sang the songs of Leonard Cohen, the city's unofficial patron saint.
For centuries, music has been recognized by doctors as essential to our psychosomatic health. Doctors, scientists, and researchers today are helping to re-establish this psychosomatic bond by revealing the powerful effects that music can have on our mental and physical health. But music's healing reaches beyond the individual. "Social music making," Chiu remarks, "has the effect of fostering solidarity in the community." This was, in large part, the goal of the plague processions and the regular singing of litanies from windows during the Renaissance. The same spirit informs our music making during the COVID pandemic. "When you are making music today on your balconies with your friends and neighbours," Chiu continues, "everyone is following the same script, so to speak. So you have to really work together to achieve this communal aesthetic goal."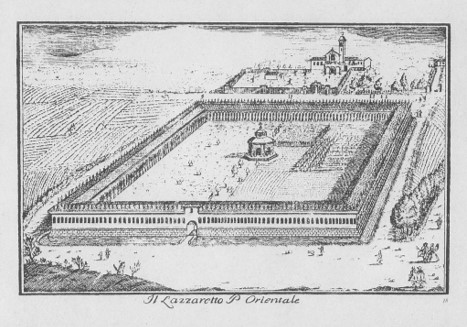 Living through the coronavirus pandemic has brought new insights to Chiu's understanding of plague music during the Renaissance. He observes how music and music making help to regulate our sense of time, and just how important that can be when you are having to live in isolation for weeks on end. In 16th-century Milan, the public had an appointment to come to their window seven times a day to sing. Chiu draws a parallel with the scheduled flash mobs that occurred over the past few months. These flash mobs, he remarks, can be seen as an appointment to be social, giving people "temporal grounding in otherwise unmarked stretches of time."
While we are still in the middle of the coronavirus pandemic, and much remains to be seen, Chiu offers some thoughts about the different ways in which music might be instrumentalized. In addition to using music for fundraising, he suspects that music about the coronavirus will also be used for political purposes, which will be interesting to observe with the upcoming presidential election in the United States. And, when the pandemic is all over, Chiu believes that music will memorialize this extraordinary moment in history and the lives of those who have been marked so deeply by this disease.
Want to learn more about Chiu's research and the connections to the current pandemic? You can listen to my interview with him here. His research has also been featured recently in the mainstream media, with an article in The Guardian and in a fascinating NPR interview with Erika Funke on her program ArtScene.
Dr. Remi Chiu specializes in Renaissance music and the history of medicine. A McGill alumnus, Dr. Chiu began exploring the role that music played in the culture of plague for his doctoral dissertation, "Music for the times of pestilence, 1420-1600" (2012). He is Associate Professor at Loyola University Maryland and has since published his book Plague and Music in the Renaissance with Cambridge University Press (2017). His anthology of plague music, which functions as a companion to his monograph, is forthcoming with A-R Editions this summer.
Remi Chiu, Plague and Music in the Renaissance (Cambridge: Cambridge University Press, 2017), 5.