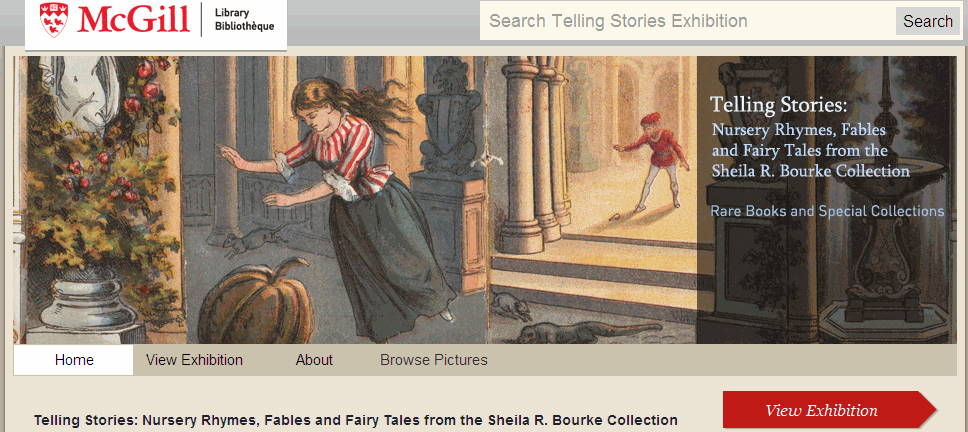 Telling Stories: Nursery Rhymes, Fables and Fairy Tales from the Sheila R. Bourke Collection
Collecting children's literature has been a lifelong passion for Mrs. Sheila R. Bourke and the donation of her collection to the McGill University Library has placed a magisterial research collection at the disposal of university scholars and students. The collection contains twenty-three hundred works of early and modern children's literature, written and illustrated by the most prominent names in the field, and spanning five centuries of artistic and literary creativity.
For this exhibition, we have selected fine examples of books of nursery rhymes, of Aesop's fables and of fairy tales to celebrate the cataloguing of Mrs. Bourke's gift.
Please visit the website at http://digital.library.mcgill.ca/stories/index.php.