Monthly Archives:
July 2015
Why not escape to Nova Scotia and Newfoundland? Let this 1914 Red Cross Line promotional booklet inspire your summer holiday!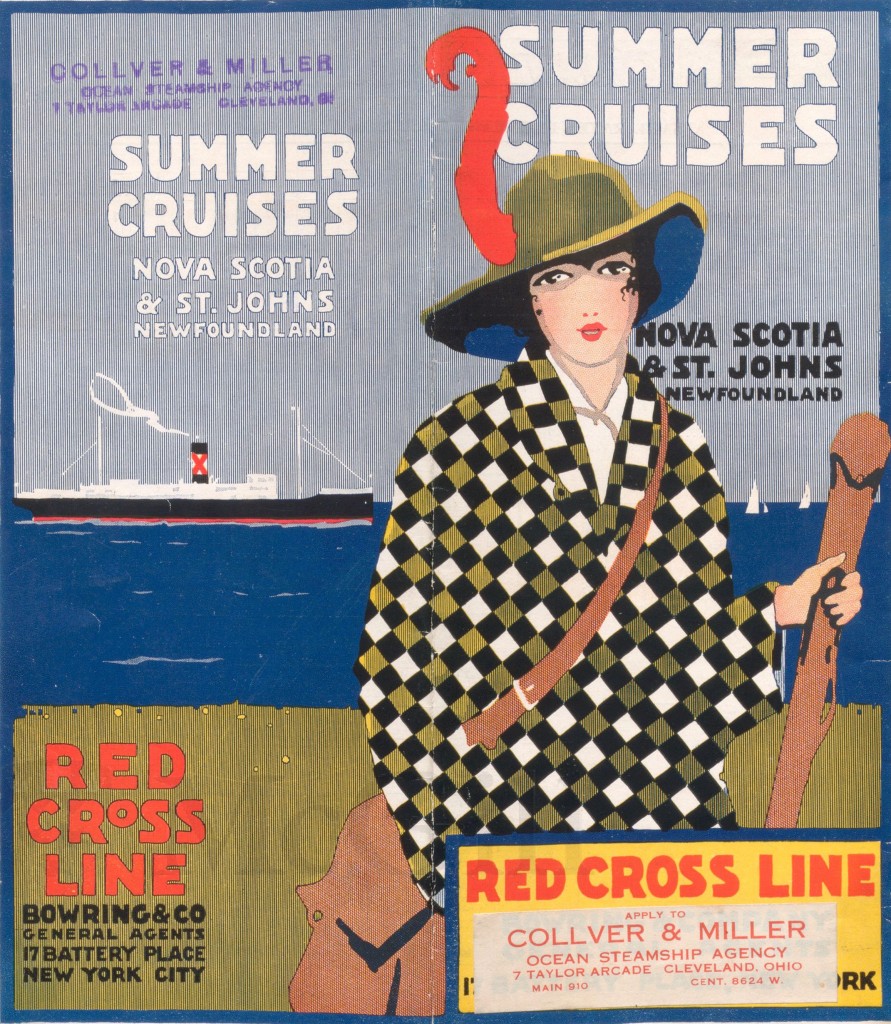 by Mengge Cao and Jillian Tomm
In 1968, McGill acquired a copy of the Hyakumanto Dhāraṇī (百萬塔陀羅尼經), one of the earliest surviving examples of printed text, along with the miniature wooden pagoda within which it was stored more than a thousand years ago.
A dhāraṇī can be described as a charm used in Esoteric Buddhist rituals. It was believed that by chanting and copying a dhāraṇī, an individual or a state would be protected from harm. The Hyakumanto Dhāraṇī was commissioned by the Empress Shotoku of Japan during the eighth century to appease the Buddhist clergy and honour the souls lost in a recent revolt. According to historical sources, one million copies of this dhāraṇī were made and distributed across Japan around 770 CE.
The 23rd annual conference of the Society for the History of Authorship, Reading & Publishing (SHARP) will be held in Longueuil and Montreal, July 7-July 10.
Our collections are currently on display in the following exhibitions in the McLennan Library Building:
In response to the theme of this year's SHARP Conference – "How do books, book cultures, or book systems spread and readapt?" – this exhibition can only begin to suggest the multitude of questions that these editions pose. Why were English language books being printed in Vienna? Why was The Vicar of Wakefield so popular and what do the German English editions say about language learning? What was the attraction that Pope held for continental readers? Why did English novels attract so many non-English readers? Or were they merely examples of sophisticated decoration?
-The Battle of Waterloo (18 June, 1815)
(McLennan Library Building 4th floor, RBSC reading room)
An exhibition on the bicentennial of the Battle of Waterloo with publications contemporary to the event and recent acquisitions to the McGill University Napoleon Collection
(McLennan Library Building 4th floor, RBSC reading room)
(McLennan Library Building 4th floor, lobby)
On display are the award-winning books in the categories of: Children; Limited Editions; Pictorial; Poetry; Prose Fiction; Prose Non-Fiction; Prose Non-Fiction Illustrated; and Reference. This travelling exhibition will be on display until the beginning of August. More information about upcoming exhibition venues here.