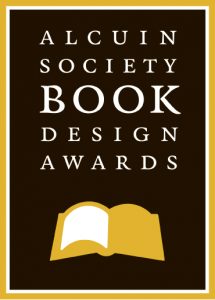 We are pleased to unveil the newest edition of the Alcuin Society Awards Exhibition for Excellence in Book Design in Canada. Since 1981, The Alcuin Society organizes a friendly annual competition to appreciate and enjoy the best-designed books across the nation.
Books are chosen from 8 different categories: Children's, Limited Editions, Pictorial, Poetry, Prose: Fiction, Prose: Non-Fiction, Prose: Non-Fiction (Illustrated), and Reference. Chosen from over 200 submissions, the award-winners are celebrated because of their ability to demonstrate exceptional visual design concepts corresponding with the intellectual nature of the content itself.
The travelling exhibition will be showcased from coast to coast across Canada, from June 2016-March 2017, as well as in several international venues, including the Canadian Embassy in Tokyo and international book fairs in Frankfurt and Leipzig. A complete list of exhibition venues is available on the Alcuin website.
The 2015 exhibition is on display in the lobby of the 4th floor of the Humanities and Social Sciences Library, McLennan Library Building until the end of July. Enjoy!