Why not escape to Nova Scotia and Newfoundland? Let this 1914 Red Cross Line promotional booklet inspire your summer holiday!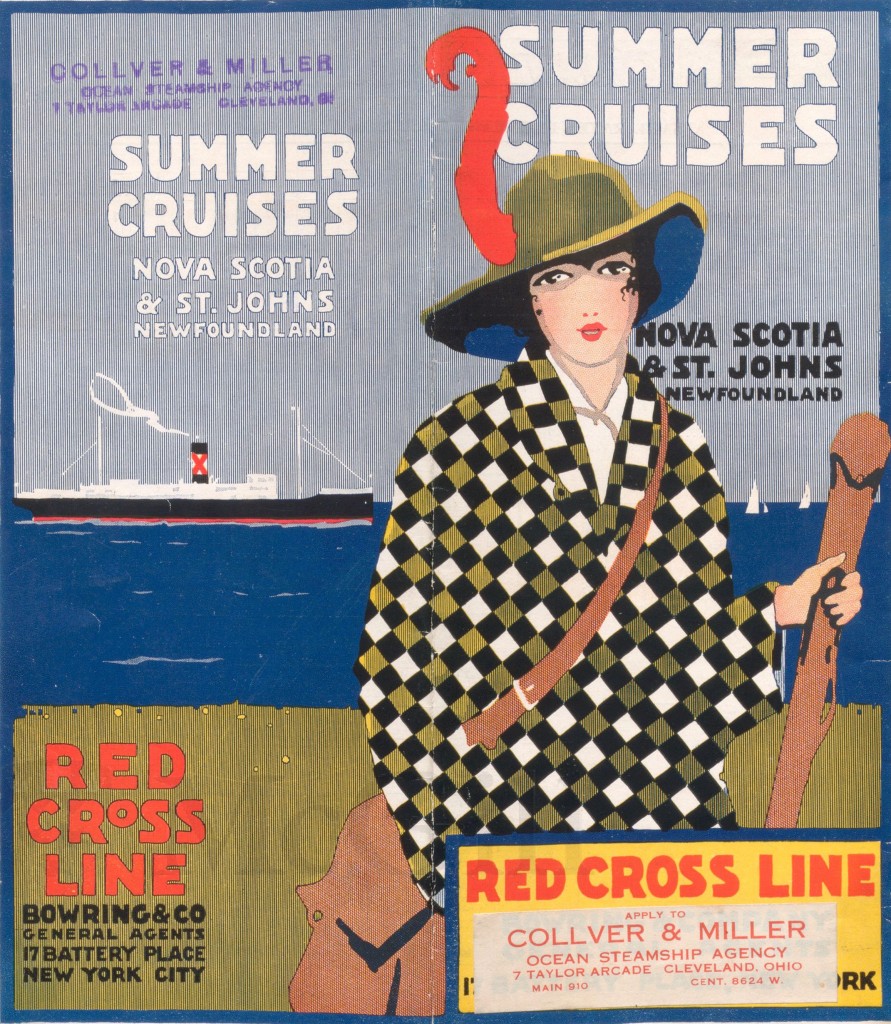 In the early 20th century, Eastern Canada was still not yet the summer tourist destination for American tourists that it is today. According to Red Cross Line: "with improved transportation facilities it has become a mecca of those who seek a restful sojourn amid surroundings of unsurpassed beauty." The guide includes 8 pages of illustrated text highlighting the region's natural and historical sights.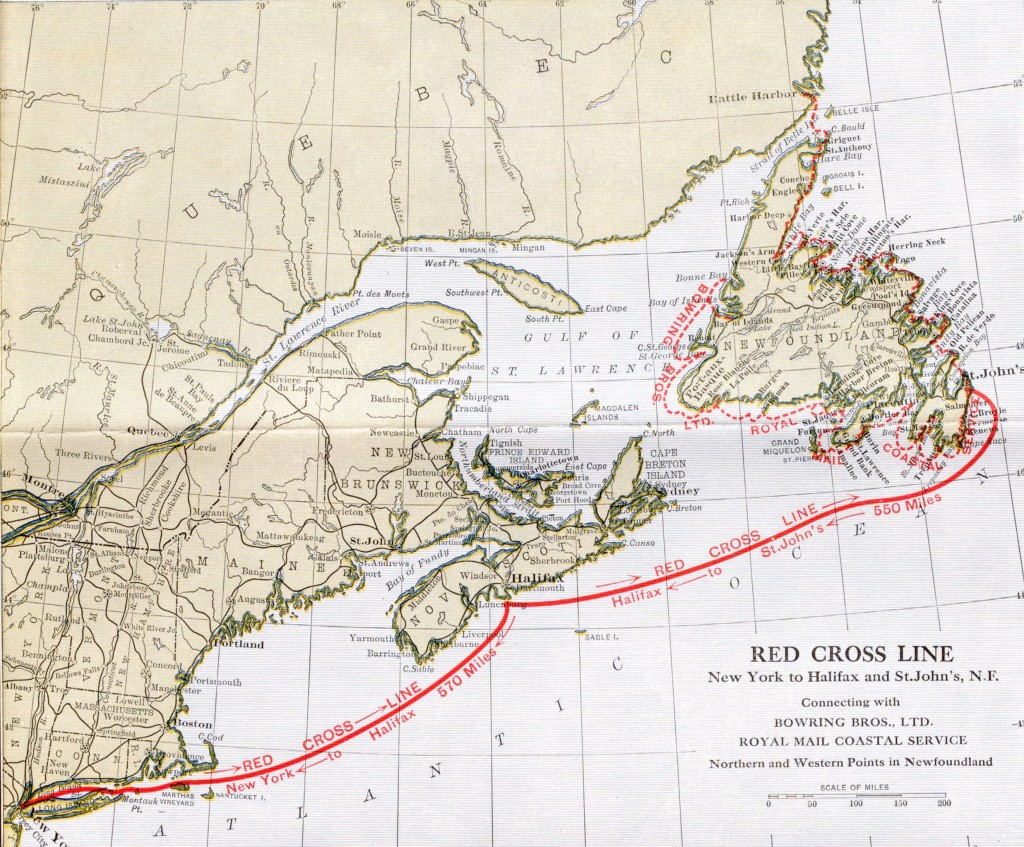 "Information for Passengers" outlines all practical aspects of the crossing, including:
–Steamers sail promptly from New York at 11am every Saturday morning from June until October
–Steamer chairs and rugs can be hired when buying ticket
–Wireless messages may be sent at any time on the tip, the charge varying according to station sent from
–Dogs and other pets will not be allowed in staterooms or saloons, but must be placed in charge of the steward
Also included is a list of hotels and boarding houses in Nova Scotia and Newfoundland. The rates are affordable, with the Halifax Hotel listed at $3.00 (and up) per day, and the Dauphinee Villa, a 35-room hotel in Hubbards, listed at $1.00 per day ($5.00 per week).
This guide, as well as others from the Red Cross Line, may be consulted during opening hours in the RBSC Reading Room.