"The book: Print and Manuscript…" is a free online course offered by Harvardx on edx (which is an online learning platform founded by Harvard and MIT University). This module is about the history of the book and printing.
Books have played an important role in human history and life. At one time, books were the unique means of transmitting information and knowledge and thus shaped humanity's understanding of the world. Books have existed in various forms and over the course of time have undergone significant changes. Developments in materials, printing techniques and methods have all affected the structure, format and availability of books.
This online course sheds light on various historical aspects of the book, such as, physical structure, and production. The course starts by exploring the history of the early printed book in Europe (1450-1650); then it expands to address printing methods in East Asia with a focus on China and its woodblock printing methods. Lastly, it explores the production of manuscripts in the Islamic world and Middle East with a focus on the "Ottoman context, where a vibrant manuscript culture remained dominant until 1800."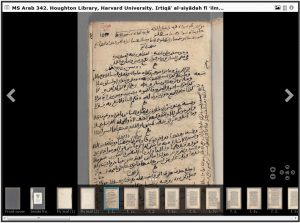 Moreover, illustrated books, handwritten and marginal annotations in books are discussed along with examples of manuscripts that are available online in the Harvard Libraries, which are accessible for deeper investigation and studies.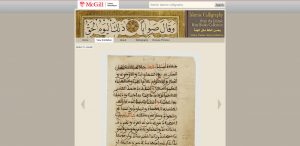 In addition, McGill's valuable collection of manuscripts and rare books can be explored in order to gain a better and deeper understanding of various aspects of books and manuscripts. More information on Islamic Manuscripts at McGill can be found here.
A list of Arabic, Persian, Turkish, Ottoman-Turkish Manuscripts held at Islamic Studies Library Collection can also be accessed here.