Qur'an Tools [login page] is a free and open source software facilitating the critical study of the Qur'anic text. It was created and developed by Dr. R. Michael McCoy former Postdoctoral Fellow at the University of Notre Dame and Dr. Andrew G. Bannister, Adjunct Research fellow at Melbourne School of Theology, and an Adjunct Lecturer at the University of Toronto.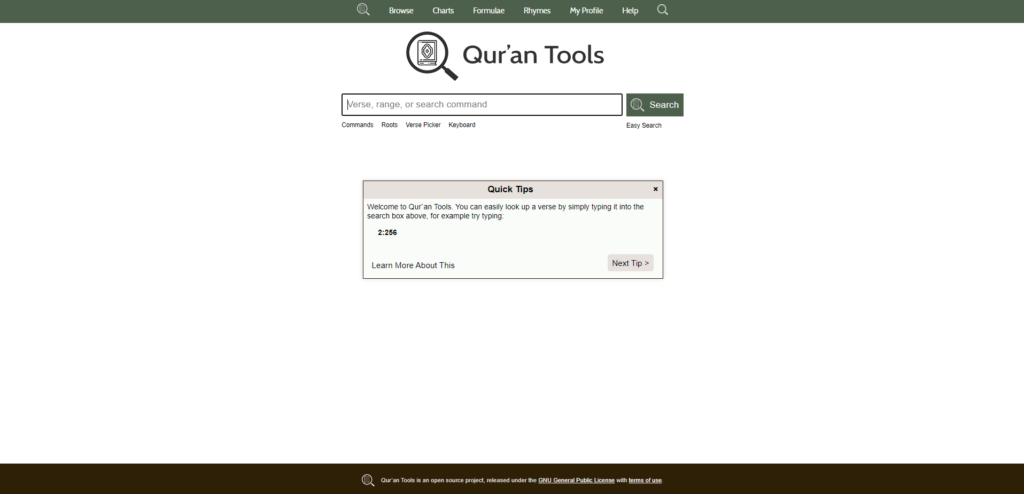 In order to use Qur'an Tools, you will need to create an account (email/password). Once logged in, all functionalities become accessible: searching, browsing, text mining, grammatical analysis, cross-referencing, and so much more.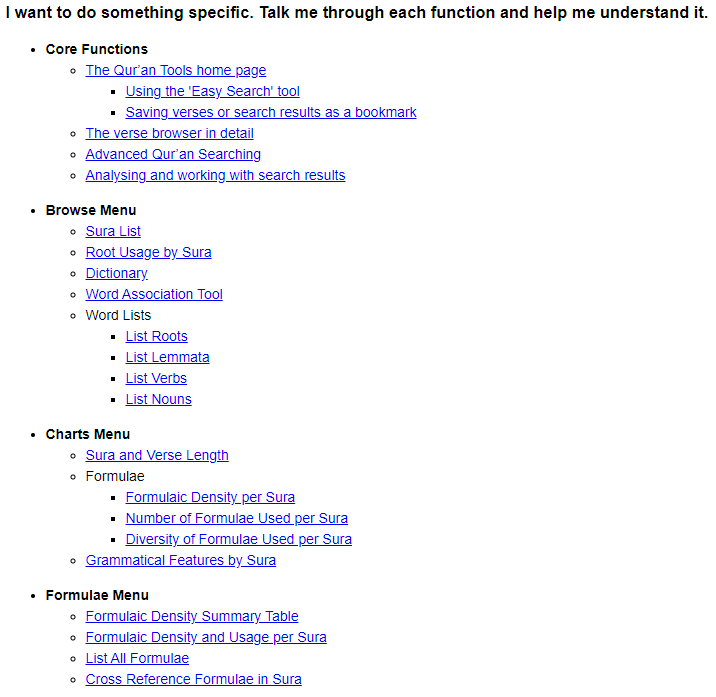 To get started, we suggest consulting the User Guide that provides an outline and explanations of the many features available.
From the homepage, you can already conduct a great variety of searches in Arabic, English transliteration or English. It is important to point that English translations used by Qur'an Tools are:
M. Pickthall's The Meaning of the Glorious Koran: an Explanatory Translation published in 1930
A. Yusuf Ali's The Holy Quran Translation released in 1937
A. J. Arberry's The Koran Interpreted first published in 1955
M. H. Shakir's The Holy Quran originally issued in 1968.
The 'Roots' window offers to add a specific word root to your search box, the 'Verse Picker' allows to access directly a particular verse, and the virtual keyboard enables to type either Arabic letters or transliterated characters.
Qur'an Tools is so rich in terms of options and functionalities, that it would impossible to provide a screenshot of every single result page that may display. However, we can highlight some commonalities accross results pages: the Arabic text always comes accompanied by its transliteration in Latin characters, and a translation; also, search terms are highlighted.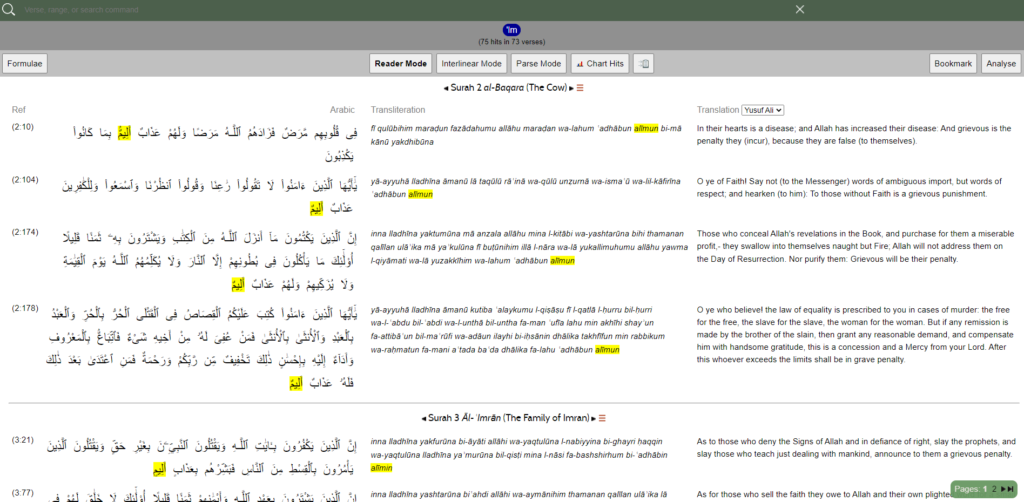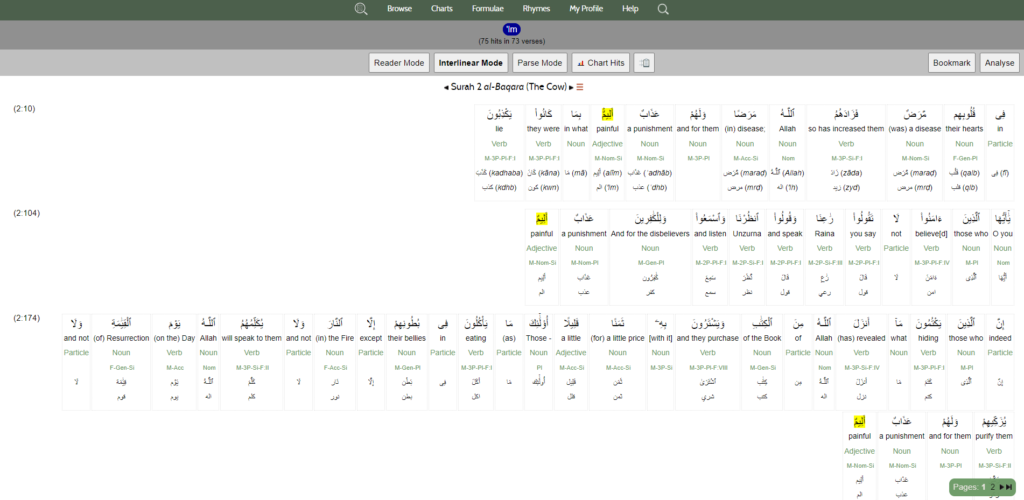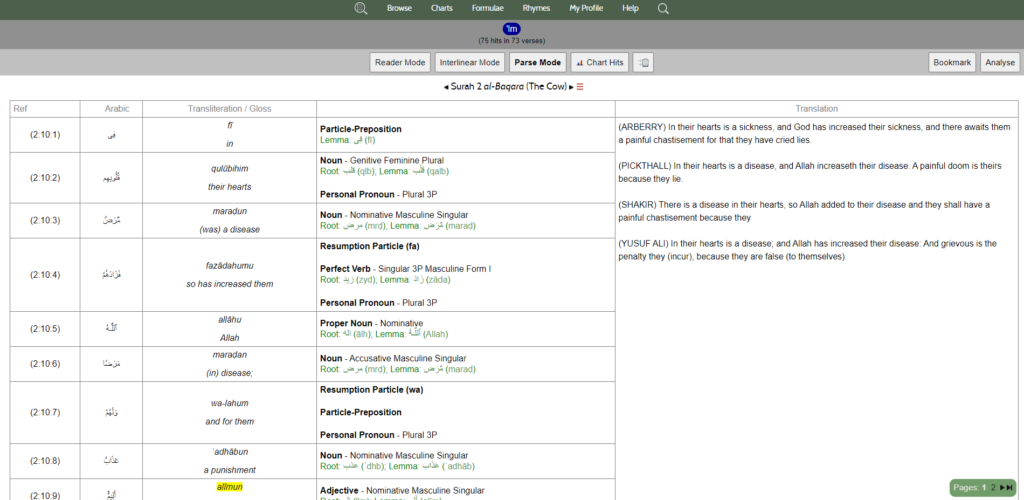 More advanced features can be found at the top of the page:
Among those, we will only highlight the 'Chart" functionality that provides visual representations of the textual analysis: