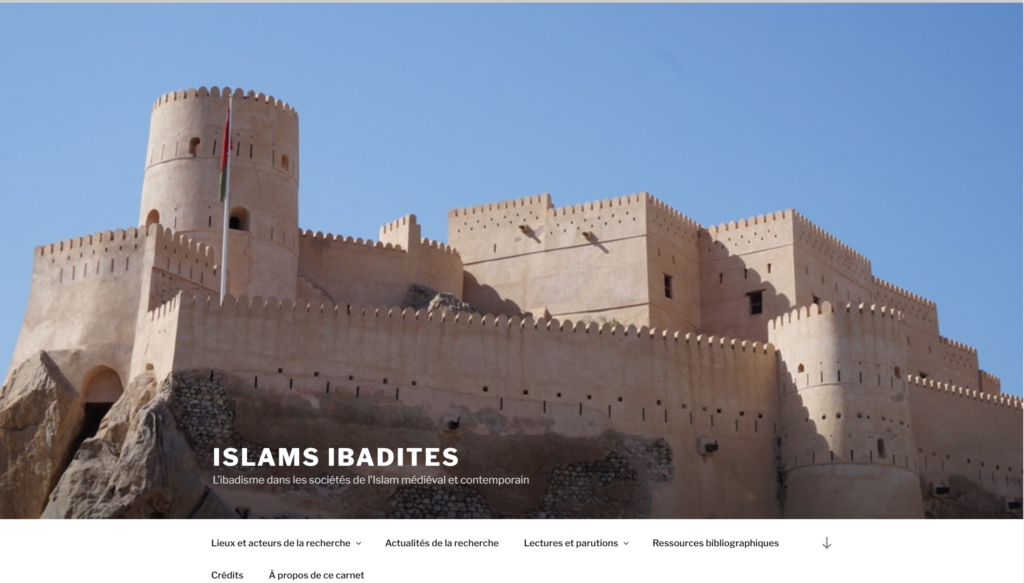 Islams Ibadites is a research blog dedicated to French research on Ibadism in medieval and contemporary Muslim societies. Over the past ten years, the uncovering and discovery of important sets of primary sources in Arabic resulted in a growing interest from researchers and students in this school of Islam. Cyrille Aillet, a French researcher, is the creator and moderator of this blog. He started working on Ibadism in medieval North Africa around 2010, in particular in an oasis (named Ourgla) located in contemporary Algeria.
Islams Ibadites aims at centralizing the scholarship on Ibadi communities in both Middle Eastern and Western societies, from the Middle Ages to the contemporary period, produced by numerous researchers and students. Its contents are categorized as follow:
Within each category, visitors will find interesting information like a list of researchers specializing on the topic, international conferences, summer schools, lectures, and publications announcements, book reviews, etc: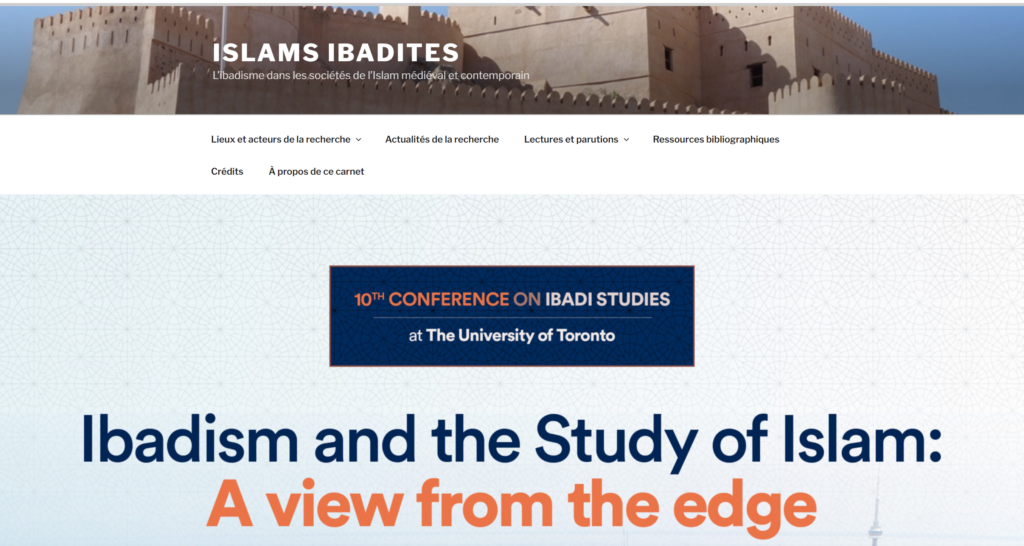 Despite focusing on the same topic, Islams Ibadites offers a very different perspective than that proposed on the Ibadi Studies research blog we had reviewed in January 2020.
Both the blog content and the interface are in French.