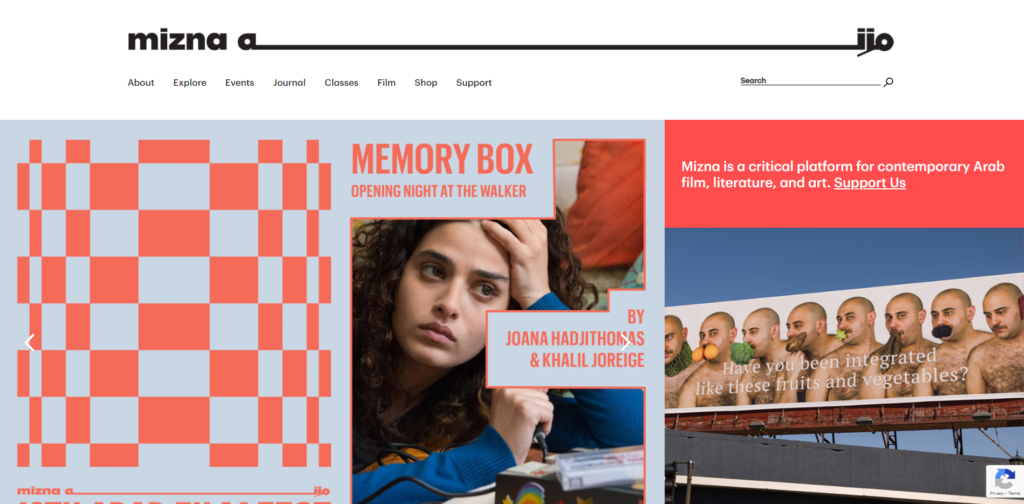 Founded over in 1999 by Kathryn Haddad and Saleh Abudayyeh, Mizna is an Arab-American not-for-profit organization promoting the artistic and cultural production of contemporary South West Asian and North African (SWANA) artists. Mizna is based in the Twin Cities (Minneapolis-Saint Paul), Minnesota, USA.
The online platform aims at "reflect[ing] the depth and multiplicity of [the] community and has been committed to being a space for Arab, Muslim, and other artists from the region to reclaim [their] narratives and engage audiences in meaningful and artistically excellent art."
Since the beginning, the organization has been publishing a biannual literary journal entitled Mizna: Prose, Poetry and Art Exploring Arab America. As of 2021, 38 issues had come out, some of which are still available for purchase on the website. Over the years, more than 400 writers have contributed to Mizna among whom Suheir Hammad, Mahmoud Darwish, Laila Lalami, etc.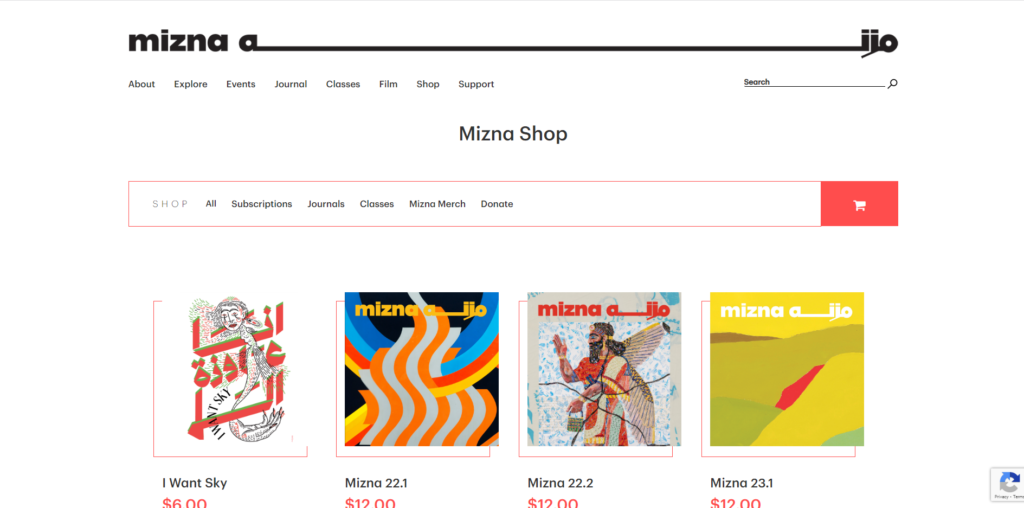 In 2003, Mizna engaged in producing the Twin Cities Arab Film Festival (TCAFF) which has become "the largest and longest running Arab film fest in the Midwest". TCAFF has been showcasing contemporary cinema from the Arab World and from the Arab diaspora, produced by emerging, independent, and established filmmakers, with the objective to present the Arab and Arab American communities in all their complexity far from the stereotyped ways in which they are often depicted in mainstream Western media.
Today, Mizna is run by a Board of Directors and a team of eighteen staff members: an artistic director numerous program curators, event and communication coordinators, editors, and teachers.
The organization was named a Regional Cultural Treasure in 2021 by the Ford Foundation and McKnight Foundation, and received several cultural awards such as multiple Knight Arts Challenge Awards, and the Ordway's Sally Award for Social Impact. Mizna is funded and supported by:
To be informed of their activities, it is possible to sign up for the newsletter, follow them on Facebook, Twitter, Instagram, Flickr, and YouTube.