Archives Africa is an online catalogue of archival collections documenting the history of Madagascar. Building on a former collaboration contributing to the British Library's Endangered Archives Programme, the overall project entitled Finding Africa: exploring the potential of a continent's archives was developed and run by information professionals from King's College London and the Direction des Archives Nationales de Madagascar. A first phase focused on Madagascar Prime Minister registers between 1864 and 1896. The second phase of the project targeted Diplomatic archives from the 19th century.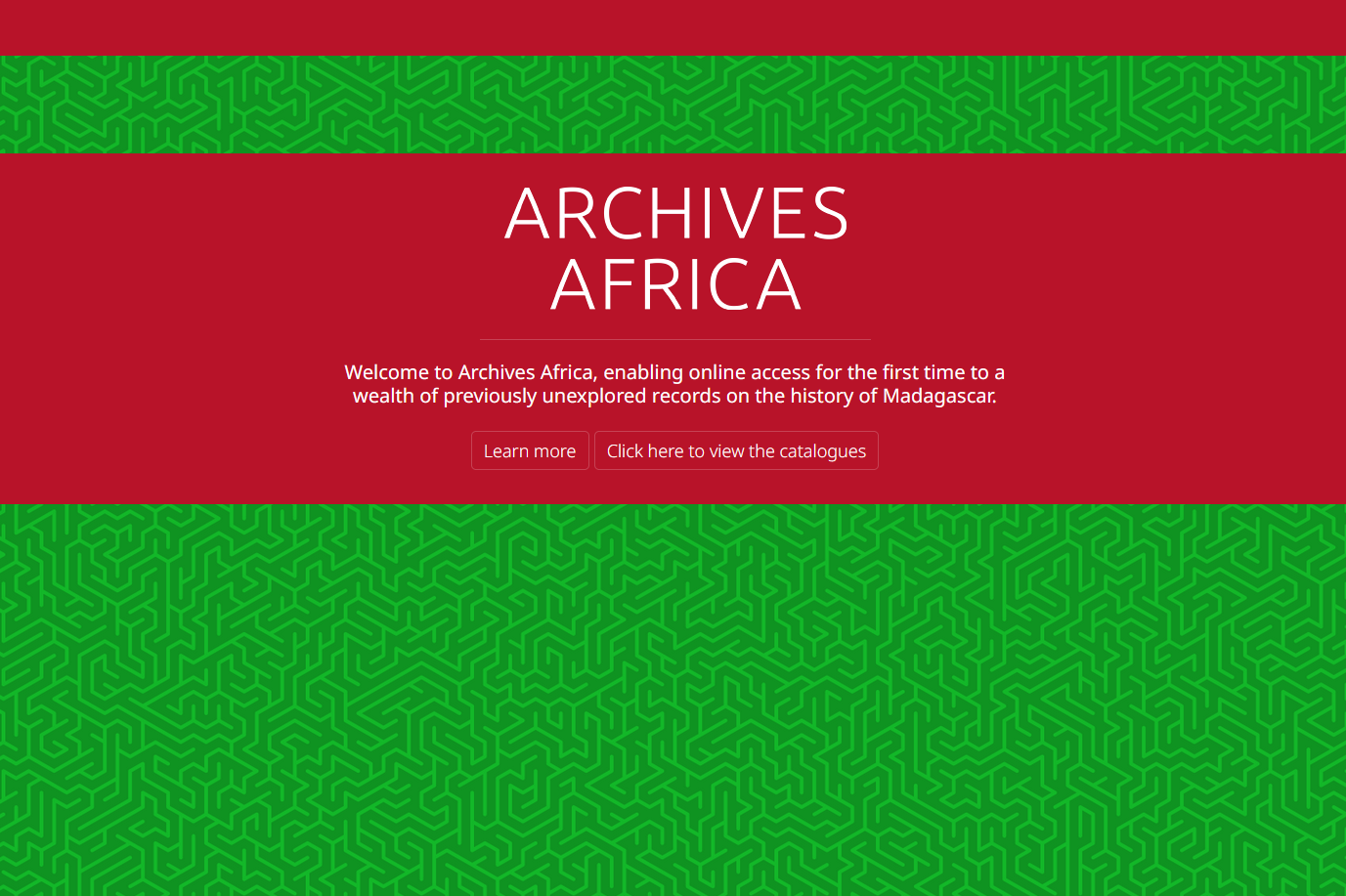 In addition to aiming at identifying and locating archival materials indispensable to scholarship, the project also explored faster and more appropriate ways to describe and catalogue archival collections "from an African perspective". To do so, they reflected on traditional Western archival practices, and worked towards adapting them and/or creating new practice better suited for archival materials in non-European languages. They worked closely with partners at SCOLMA, a "forum for librarians, archivists and others concerned with African studies materials in libraries and archives in the United Kingdom".
The rationale behind the project is thoroughly explained in this video posted on the 'About' page: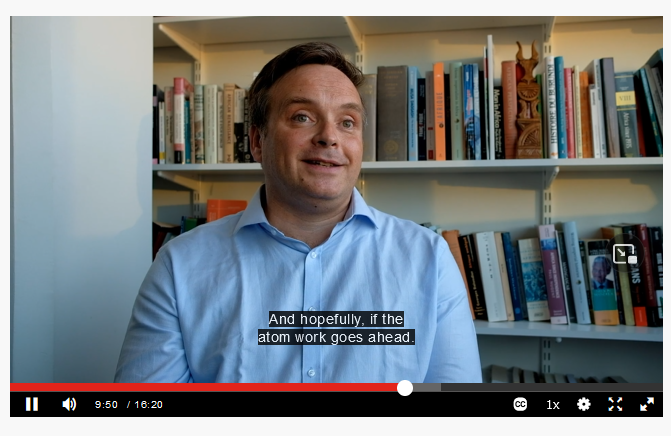 The 'Archives Africa Catalogues' section is the heart of the website as it includes the records of archival collections. Catalogues can be discovered browsing a number of categories:
At the time of our visit, the total number of collections cataloguing records in the database was close to 900, identifying and locating a much larger number of documents in Malagasy, French, and English.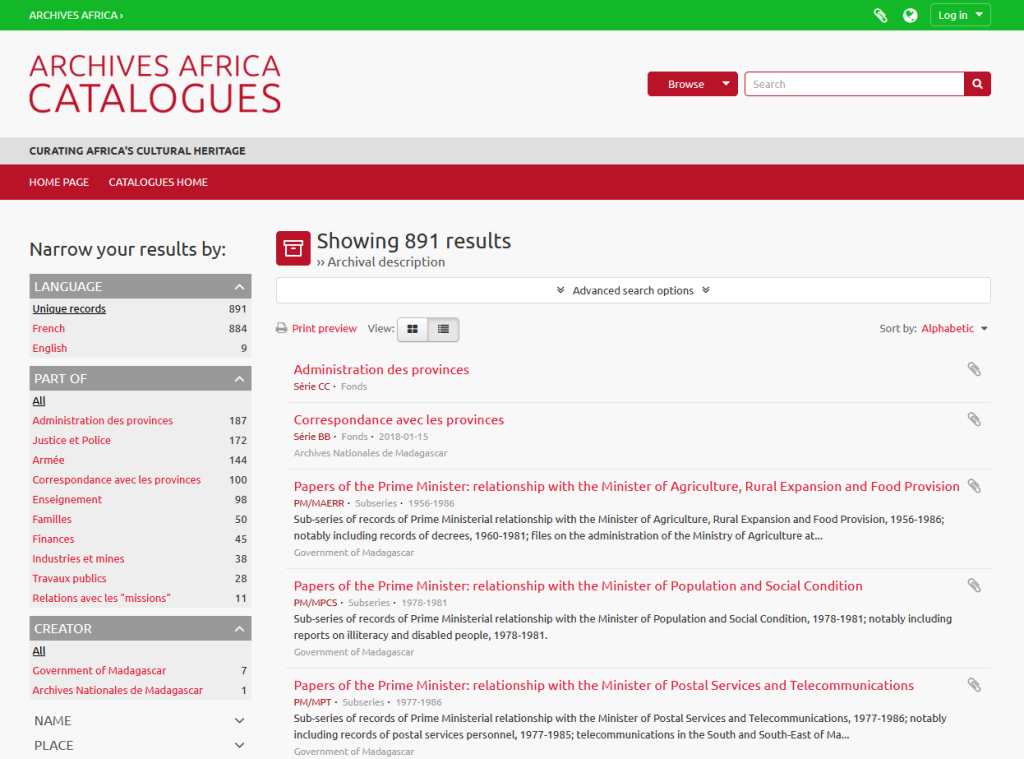 The News section, despite not having been updated since 2018, makes available interesting and insightful information about the project.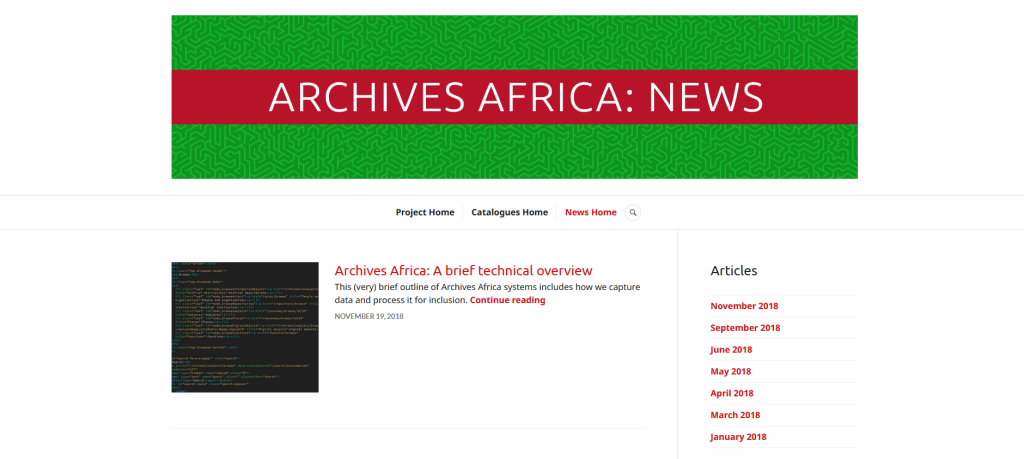 Those interested in learning more about African archives further should consult the International African Institute's website, in particular the African digital repositories page. Based in the United Kingdom (at the School for African and Oriental Studies, SOAS), the IAI "promotes the scholarly study of Africa's history, societies and cultures" for which archival sources are essential.