The Middle East Photograph Preservation Initiative (MEPPI), a strategic multi-year program, launched in 2009 aiming to raise awareness about the value and importance of preservation of the region's photographic heritage. Since then, it developed into a multi-faceted initiative expanding over research and capacity building objectives.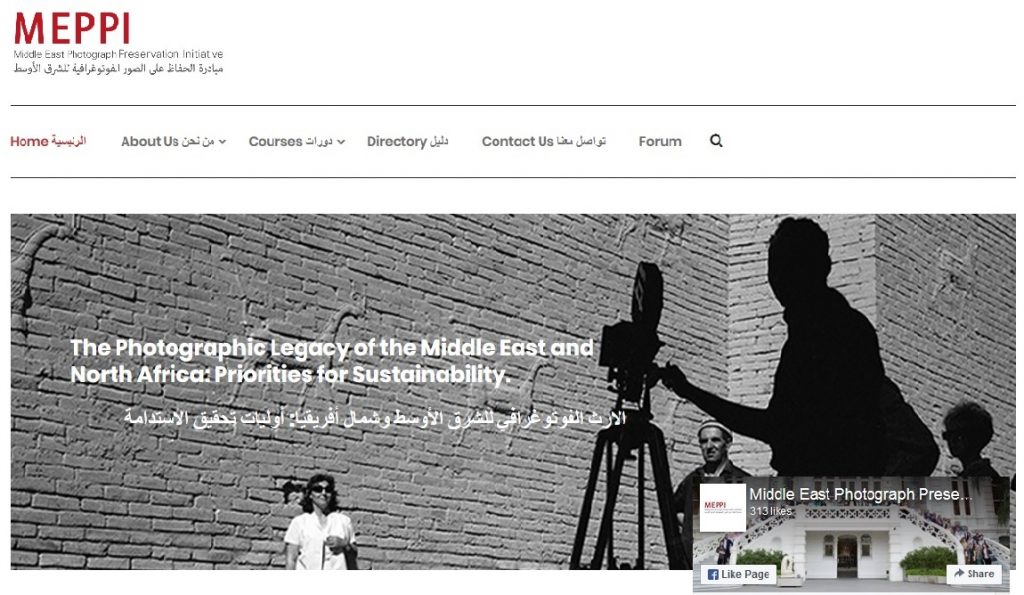 The Middle East Photograph Preservation Initiative consist of 3 parts:
MEPPI courses
Since the beginning of this program, three introductory photograph preservation courses have been held to train collection personnel in the region. Up until now, more than 60 professionals from institutional and private collections in the Middle East benefited from the training. Topics covered are as follow: an overview of the technical history of photography and photographic processes; an introduction to the history of photography; digitization fundamentals; emergency preparedness and response; preservation planning and the care, handling and storage of photographic materials
MEPPI survey
The MEPPI survey focus is on identifying signification photograph collection in the Middle East and North Africa in order to develop an online directory of collections
MEPPI Symposium
Between 2015 and 2017, MEPPI focused on the long-term preservation of photographs in the Middle East. Intensive workshops, and a symposium were held in 2017 on the photographic legacy of the Middle East and North Africa.