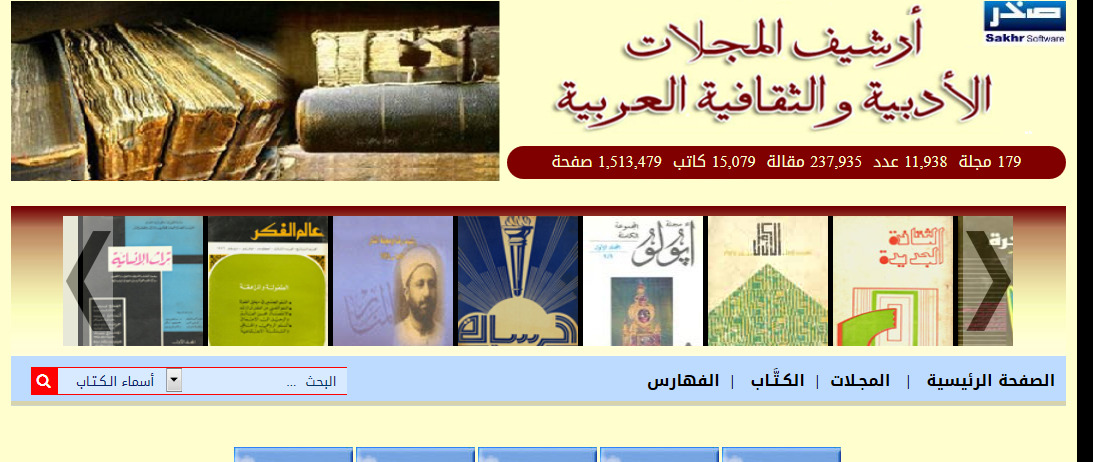 This digital archives of Arabic cultural and literary journals offers Open Access to no less than 179 journals, among which some of the most significant periodicals of the 19th-20th centuries from Egypt (al-Hilal, al-Manar, al-Muqtataf, etc.), Palestine (al-Karmal), Syria (Journal of the Arabic Academy of Sciences), or Tunisia (al-Fikr).
The collection can be browsed by country of publication, journal title, and author's name. Visitors can also search for a specific journal title, author's name of article title, as well as for any keyword in the indexes of all or one journal. Every journal can be browsed by both year and month of publication. And single issues are browsable with an interactive index that allows to open individual articles within the issue.
The reader in which articles open is the simplest tool: navigation is possible with either arrows or the scrollbar, and minus/plus signs allow to zoom-in or out.
Check it out!