The programme of the 8th edition of Montreal Orientalys Festival was just announced and is now available on their website: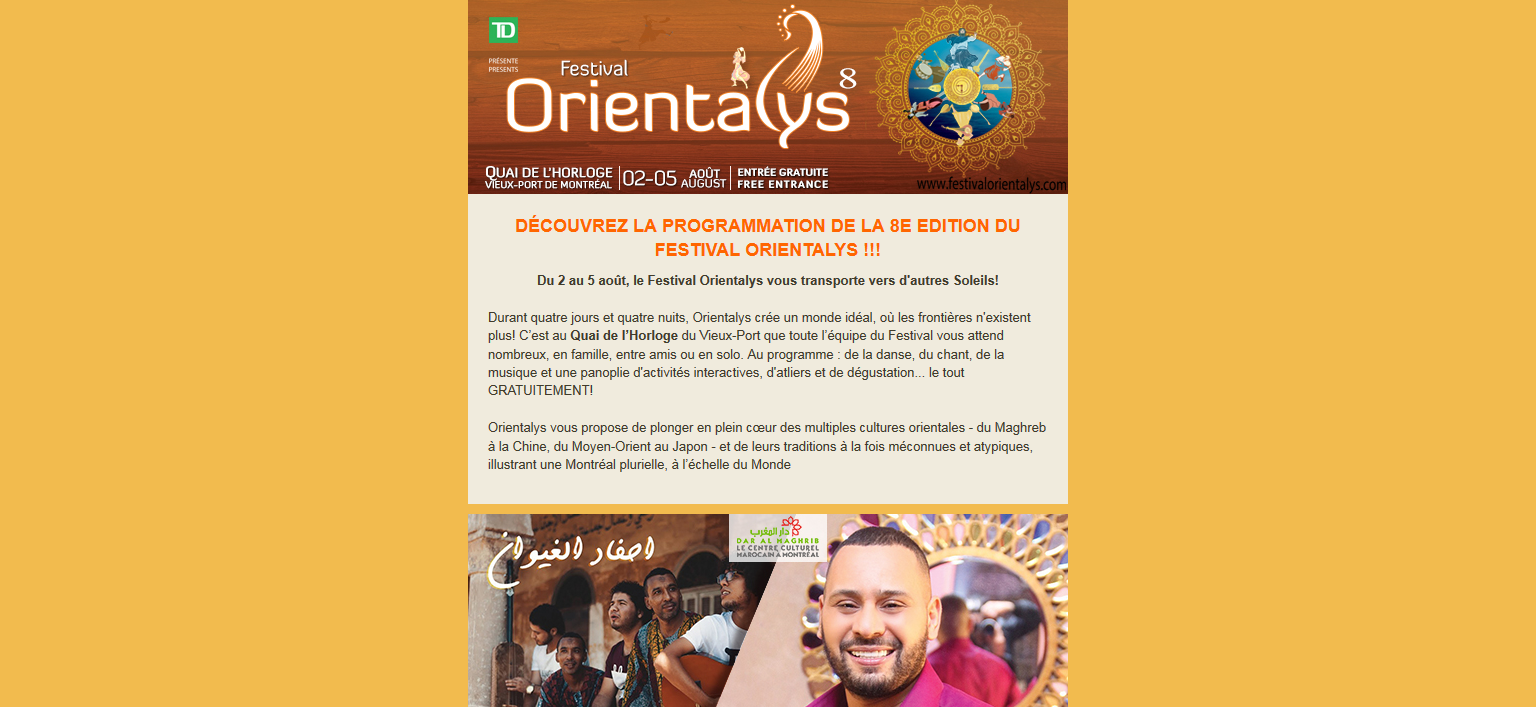 For the past seven years, Orientalys has aimed at providing a platform to showcase North African, Middle Eastern, and South East Asian cultures and traditions in Quebec. The festival will take place in the Old Port of Montreal on Thursday August 2 from 6 to 11 p.m.,Friday  August 3 from 3 to 11 p.m.,Saturday  August 4 from 12 to 11 p.m.,Sunday  August 5 from 12 to 11 p.m.
The programme includes dancing performances and concerts, as well as a wide variety of interactive activities for children and/or adults (such as cooking and handicraft workshops). Orientalys is free and open to everyone.