From February 8th to March 10th, 2017, the McGill Library is trialing Arabic Literature of Africa Online, a bio-bibliography on the Arabic manuscript tradition in the African continent.
ALAO offers authoritative information about African authors, the texts they wrote in Arabic, the manuscripts in which these texts are found, and the locations of these manuscripts, together with bibliographical references to the literature.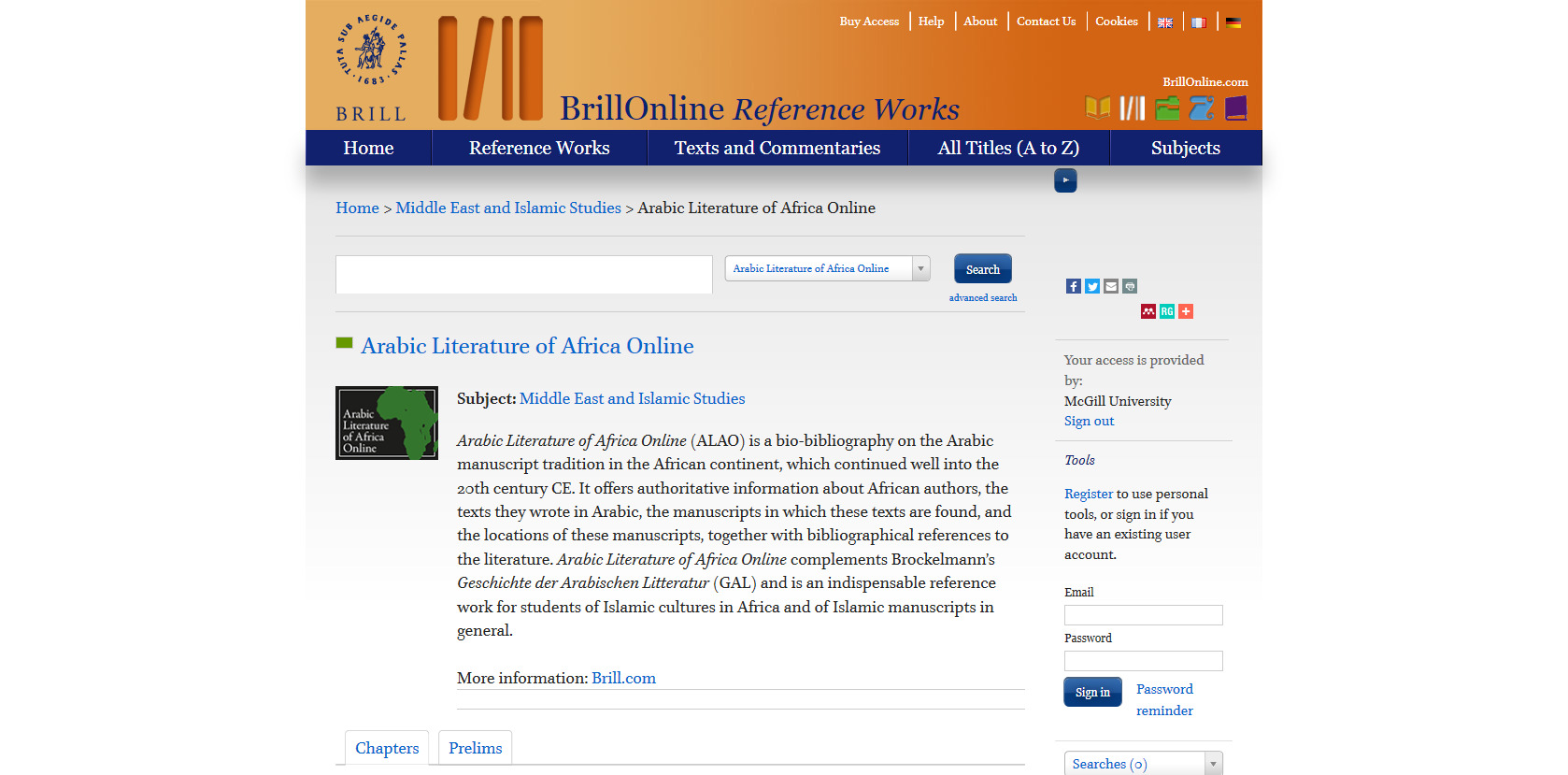 Please, check it out and share you feedback with us!