ArabLit: Arabic Literature in Translation is a blog launched in 2009 by Marcia Lynx Qualey, a freelance journalist living in Cairo who holds a Master Degree in creative writing from the University of Minnesota. In addition to maintaining ArabLit M. Lynx Qualey writes about Arabic literature for a number of newspapers and journals:  The Guardian, Al Jazeera, Your Middle East, and AGNI  Online, a literary journal published by Boston University.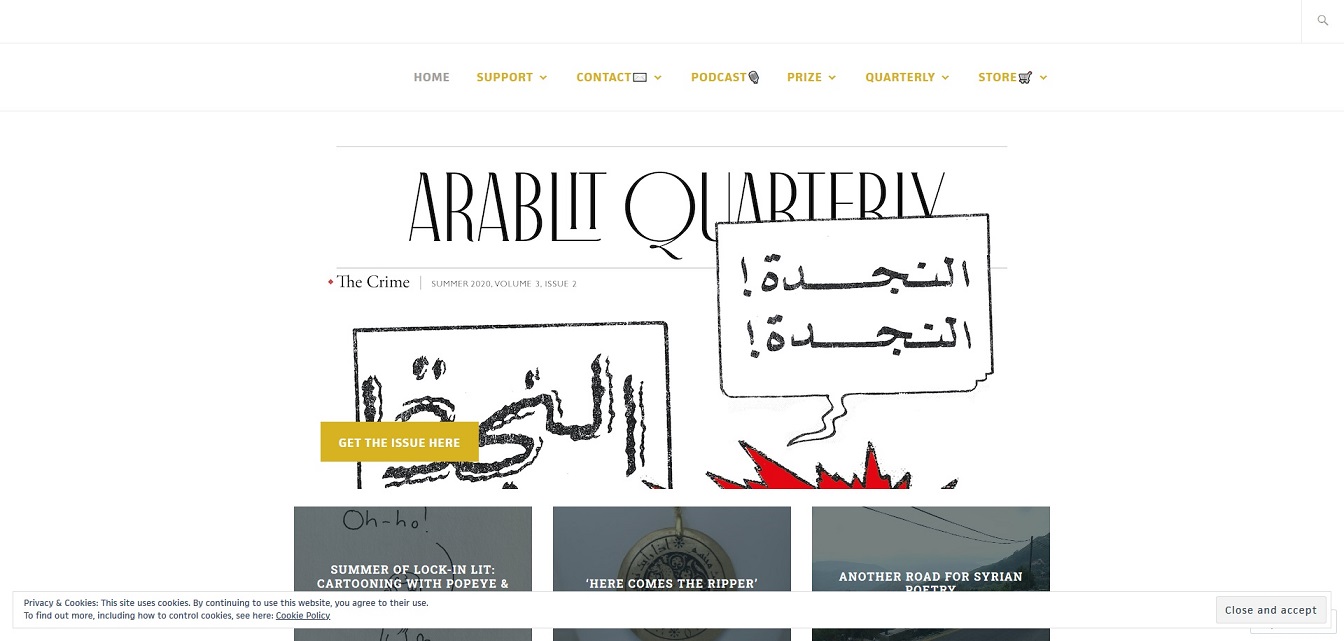 Over time, ArabLit became a good source of daily news and views on Arab and Arabic literature and translation. As described in an interview by Claire Jacobson (for Asymptot): "her [Qualey's] coverage leaves no stone unturned, spanning a wide range of genres (from poetry to nonfiction, magical realism to science fiction) and countries (from Morocco to Iraq, Sudan to Syria)."
In 2017, ArabLit won the prestigious Literary Translation Initiative Award at the London Book Fair, and M. Lynx Qualey launched the BULAQ Podcast in collaboration with Ursula Lindsey, from The Arabist. BULAQ focuses on contemporary writing from and about the Middle East and North Africa, and on literature (what does it do? Why does it matter? How does it relates to society, history and politics?). BULAQ is co-produced by Sowt, a podcasting platform producing and distributing high-quality audio programs in Arabic based in Amman (Jordan) and launched in 2016.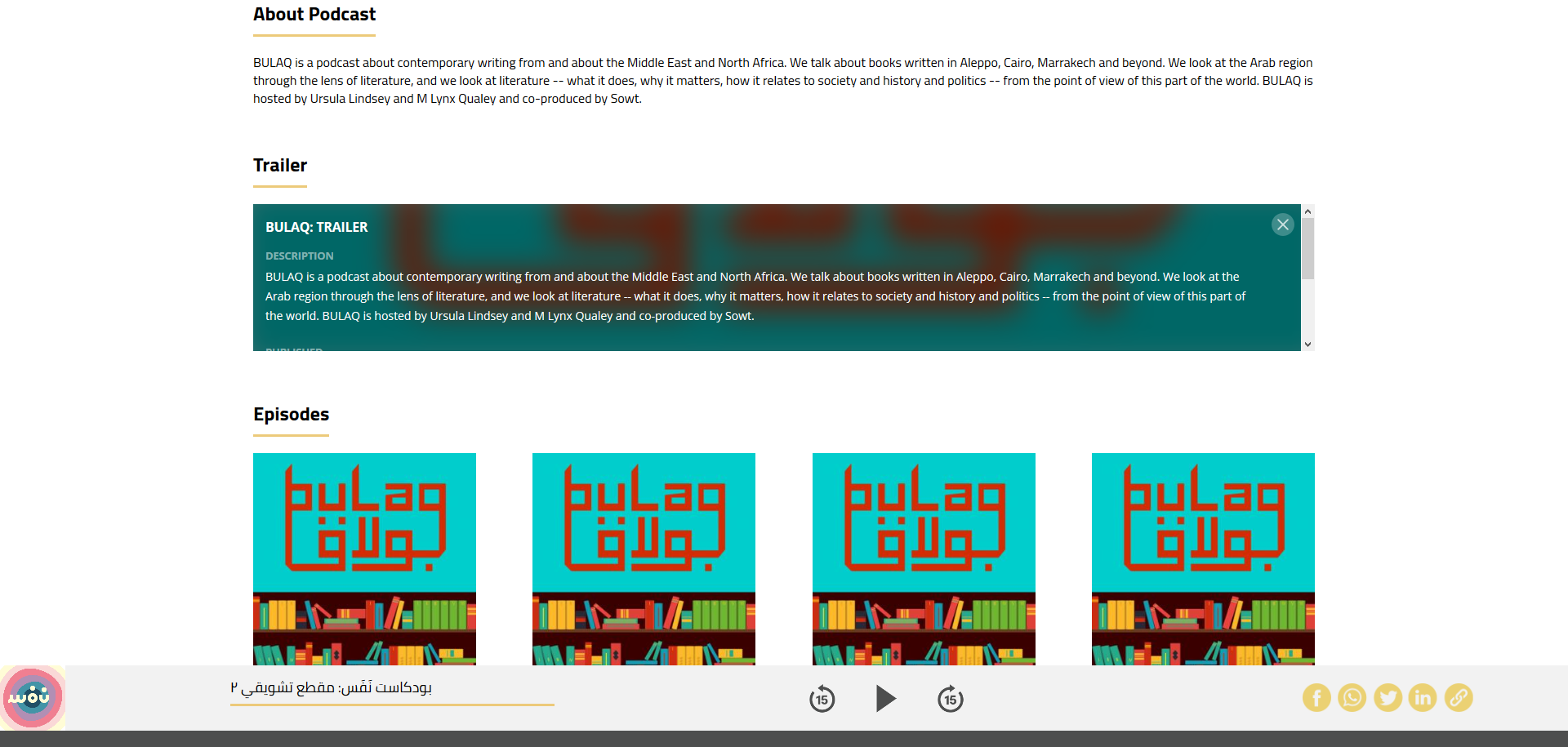 In 2018, with support from fans and readers (53,208 followers in July 2020), Qualey was able to develop ArabLit by launching new initiatives: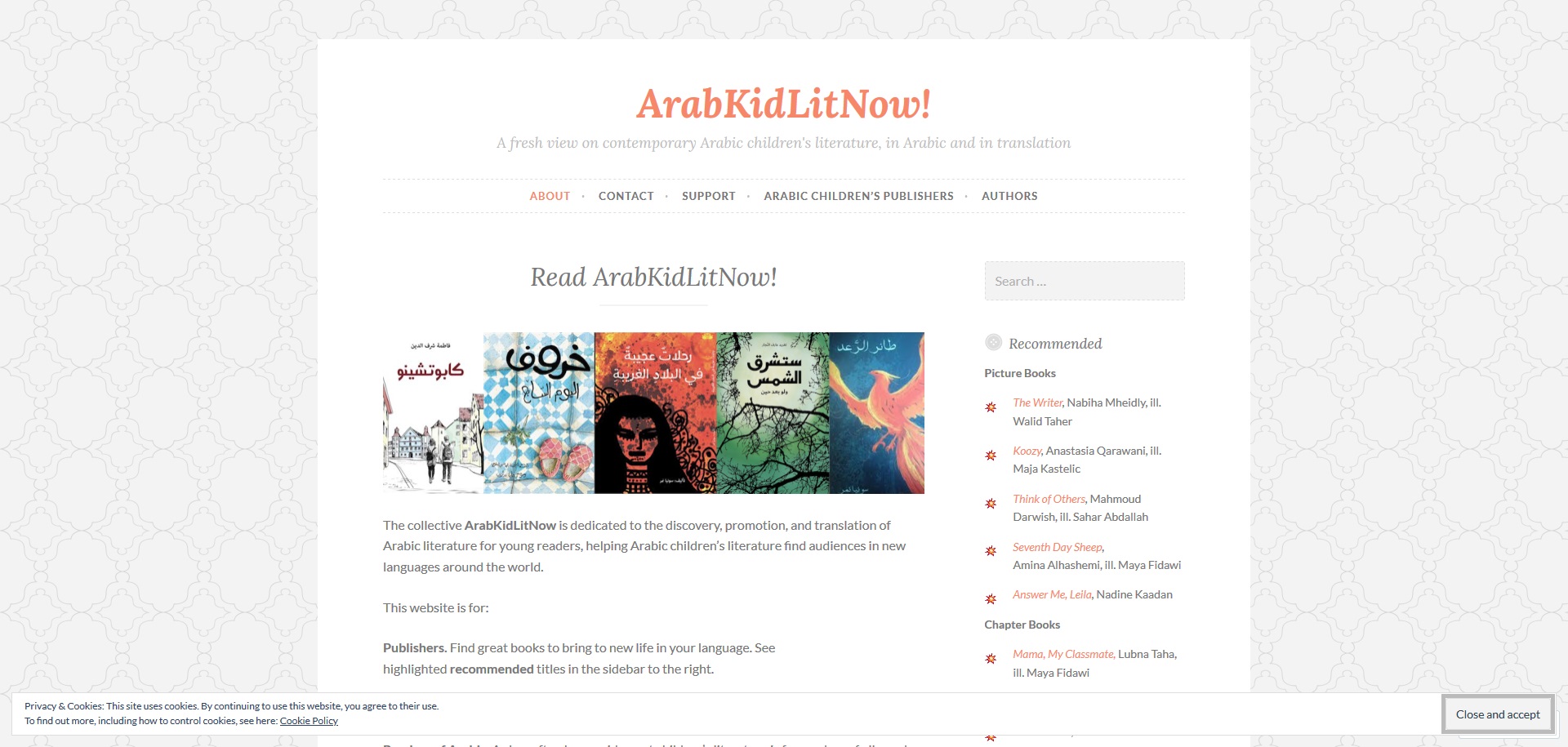 In 2020, despite de COVID-19 crisis, M. Lynx Qualey was able to:
Launch the 5th and 6th issues of ArabLit Quarterly covering "The road" and "The crime" themes, and start working on the 7th and 8th issues that will focus on "Cats" and "Dreams"
Start a "lock-in literature" series for readers with limited access to books during the COVID-19 shutdowns
Run the #ArabicTranslationChallenge with Kevin Blankinship, assistant Professor of Asian and Near Eastern Languages at Brigham Young University.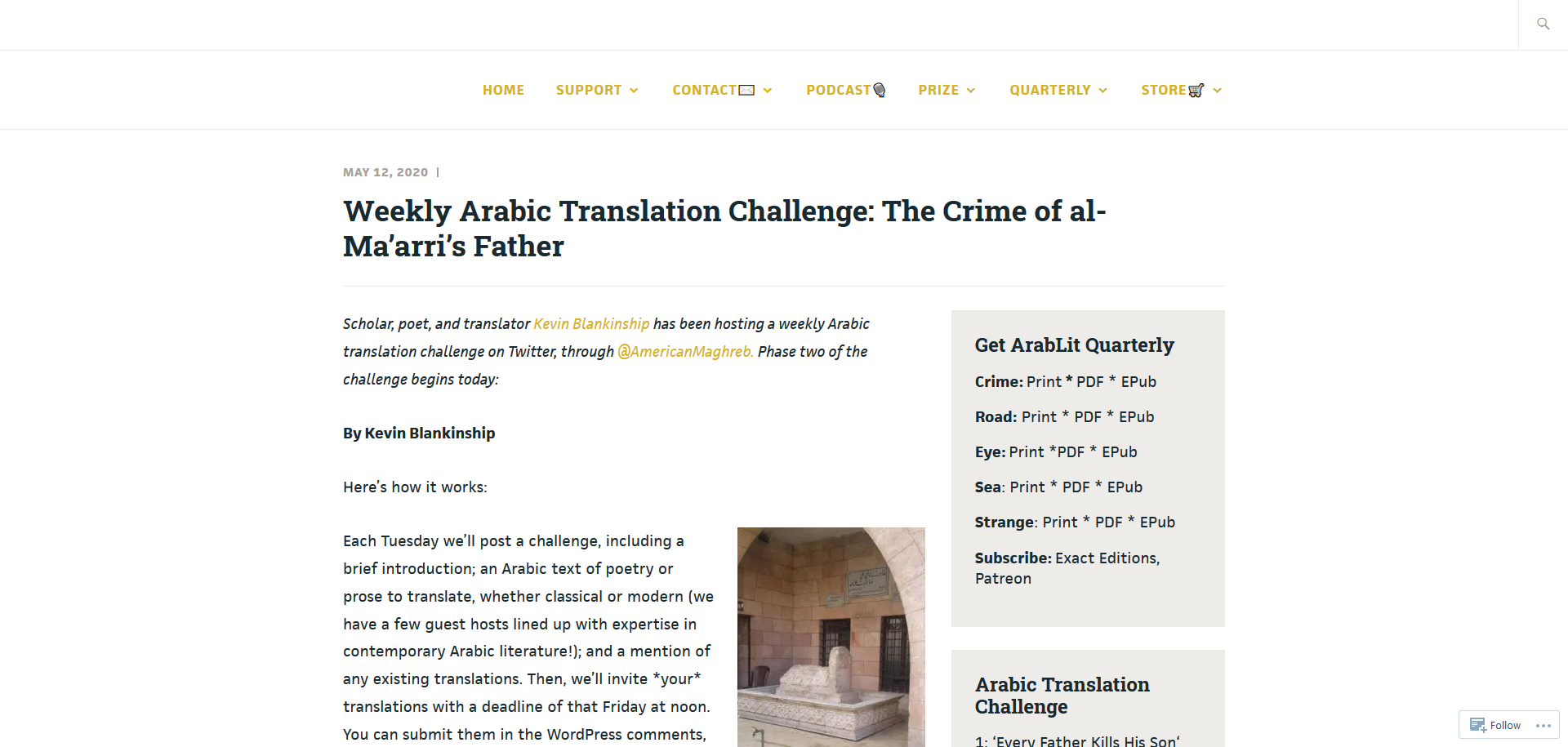 Interested people can follow Marcia Lynx Qualey on Facebook, Instragam, Twitter, Youtube, SoundCloud, or by subscribing to the Tiny Newsletter. Last, in order to support further development, ArabLit is welcoming donations.