Supported by Istanbul Development Agency (ISTKA), and developed by Koç University Suna Kiraç Library, BiblioPera is the online union catalogue of the Libraries of nine international Research Centers located in Beyoglu, Istanbul: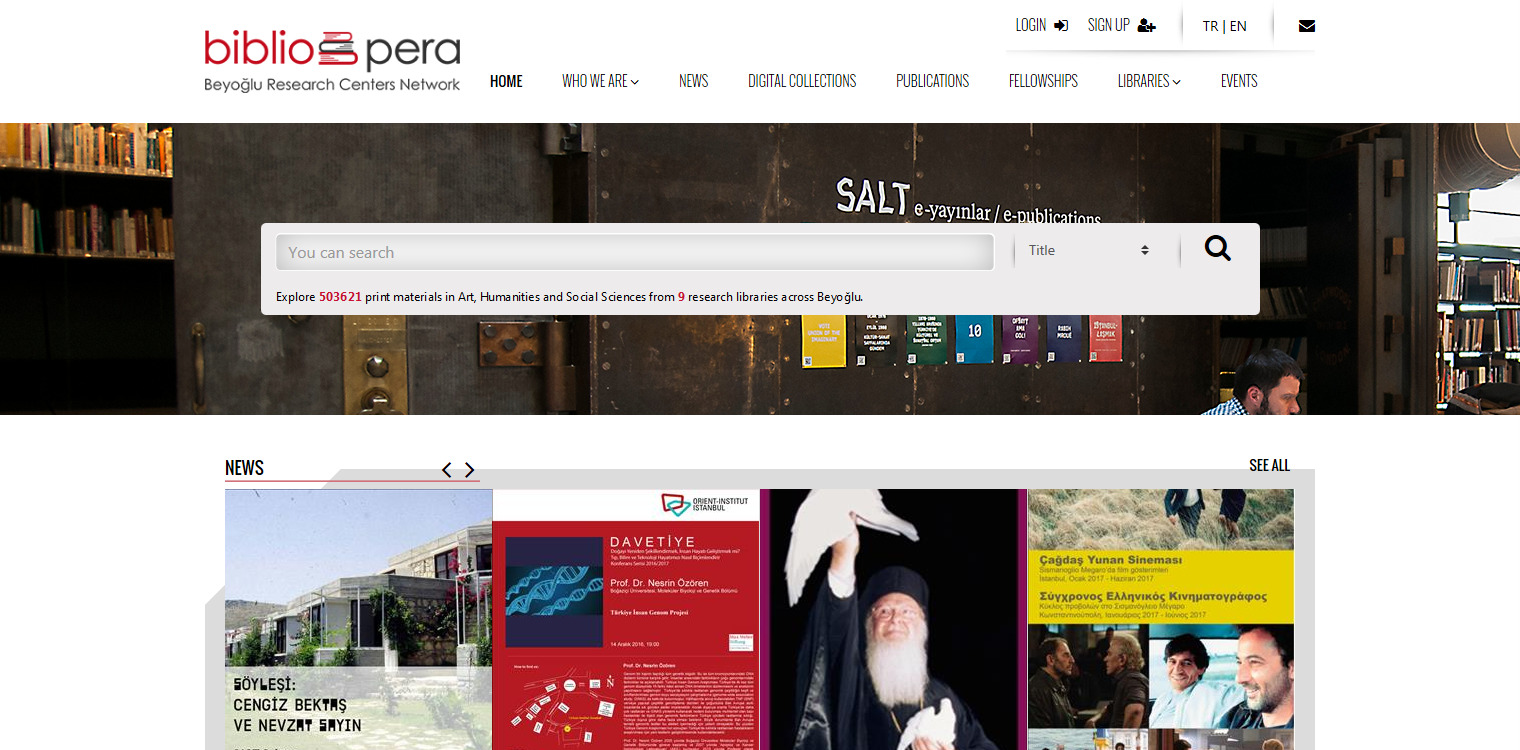 Not only BiblioPera brings those multilingual collections together, but also, it aims at promoting historical, archaeological, and social scientific research on Turkey, and providing a unique virtual environment for scholars, research center staff, and librarians to share ideas, experiences, and collaborate on new projects, for scientific and cultural production.
BiblioPera allows to search more than 500,000 print materials, by title, author, subject, publisher, keyword and ISBN. Results can further be refined by library, language, and year of publication.
The website interface is available in Turkish and English.