Bibliotheca Alexandrina (Alexandria, Egypt) digital assets repository gives free access to more than 137 000 ebooks full-text, among which 24 000 are in Arabic. In addition, it offers limited preview (5% of a title; minimum 10 pages) of over 230 000 copyrighted books, primarily in Arabic (200 000).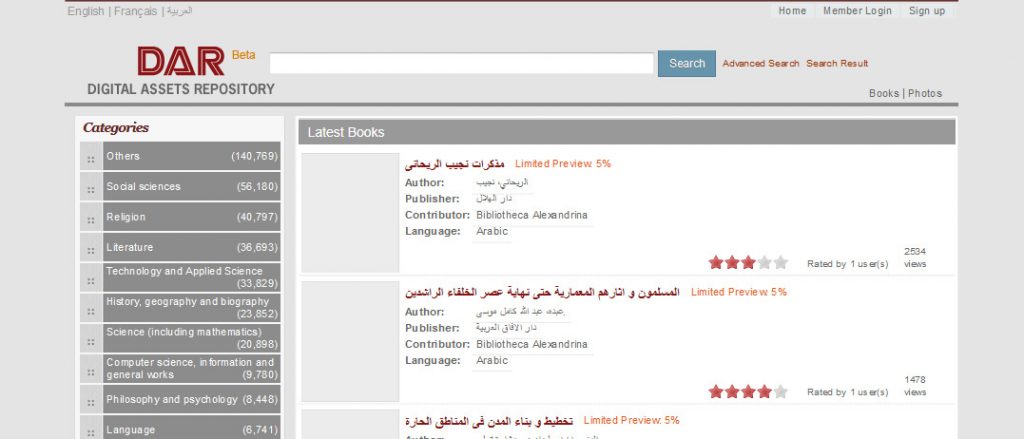 The Bibliotheca Alexandrina DAR book viewer provides very convenient features including:
Full text search within the book's title, subject, keywords, and content
Highlight of search results, and the possibility to highlight, underline and stick notes
Single page or two pages display, and one page at a time display to facilitate the opening of a book with a slow Internet connection
Multilingual interface.
This project, initiated in 1995 was implemented in 2002. The shared catalogue was developed in 2011 in collaboration with other institutions such as Internet Archive, the Arab World Institute (Paris, France), the Biodiversity Heritage Library, etc.
The interface is trilingual: Arabic, English and French.