In May 2018, the French Centre for Economic, Legal, and Social Study and Documentation (CEDEJ) based in Cairo, Egypt, launched in association with Bibliotheca Alexandrina a new portal to host its rich collection of Egyptian caricatures.
Egyptian Caricatures Archive/أرشيف الكاريكاتير المصري makes available 12,000 humorous drawings published in Egyptian newspapers between 1970 and 2010. This invaluable collection of primary source materials now available in Open Access to researchers and the general public.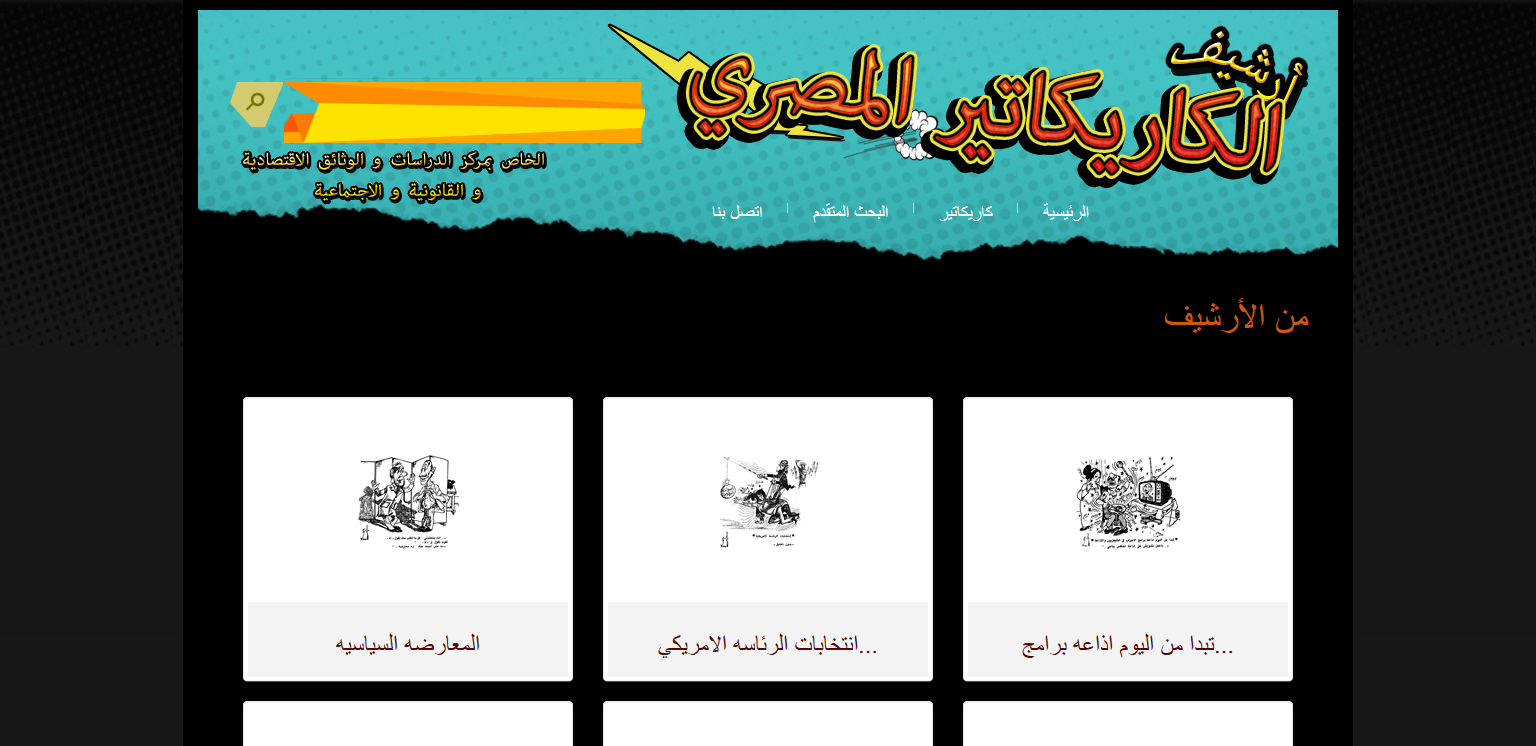 The caricatures have been catalogued by the CEDEJ Library allowing for the database to be searched by different fields:
title of caricature
date of publication
title of newspaper where it was published
topic (drop-down menu)
author
keyword.
Images are provided in JPEG, and can easily be downloaded and saved.
At the time of our visit the interface was only accessible in Arabic, but according to the official announcement made by CEDEJ, the implemention of the English and French interfaces is scheduled for Octobre 2018.