Etchmiadzin (Էջմիածին) magazine has been published since 1944 by the Mother See of Holy Etchmiadzin of the Armenian Apostolic Church. Including records of the Armenian Church, as well as Armenian studies articles, it is considered to be the continuation of another monthly journal entitled "Ararat" which was founded in 1868 by the Catholicos Gevorg IV.
All issues of Etchmiadzin have been digitized and are accessible on the journal's website. Users can browse either by year, subject (English search terms) or author. They can also search the entire archive using the search box at the top right of the pages or the advanced search feature.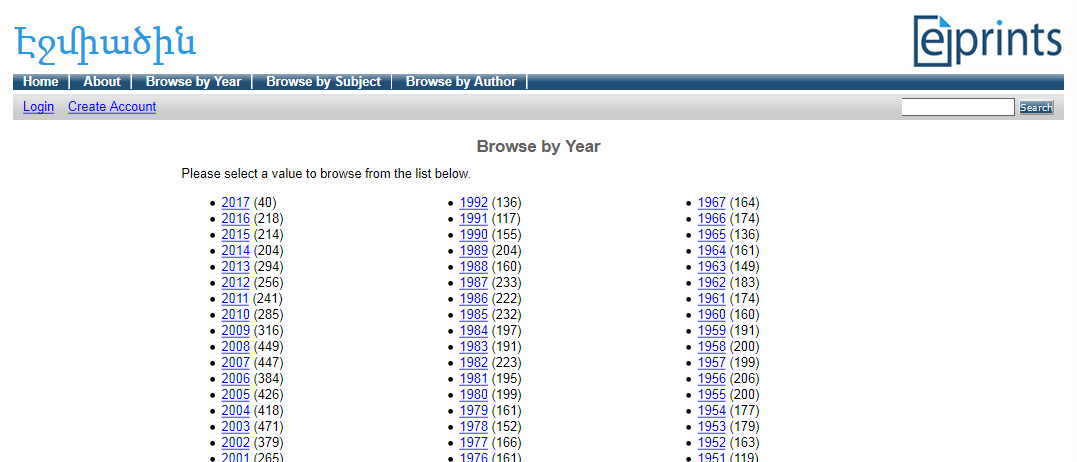 Documents are available as high definition color PDFs, and are published under the Creative Commons Attribution Licence permitting download, printing, reuse, modification, distribution, copy as long as the original authors and source are properly cited.