Finding thesis and dissertations can be challenging. This post provides information on how to do so.
In addition to print copies available for consultation only at the Rare Books and Special Collections library, McGill thesis and dissertations are all accessible online via both: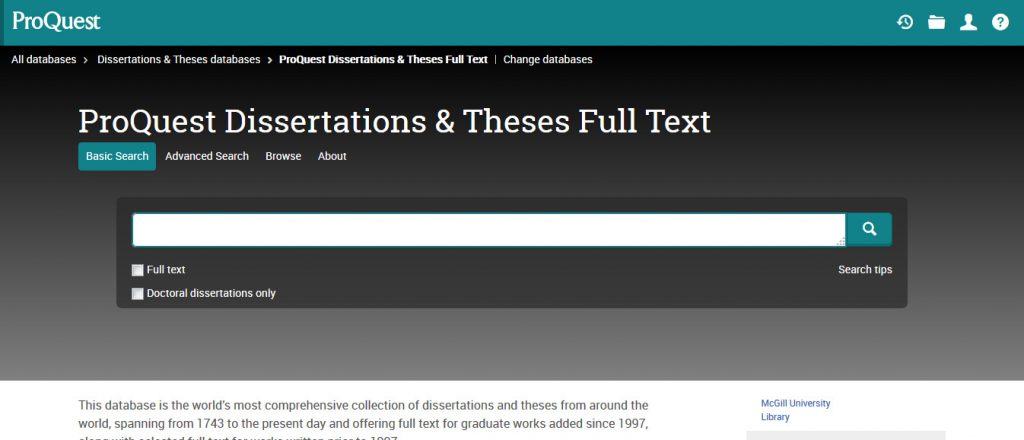 The ProQuest Dissertations and Theses Full Text database includes millions of citations to thesis and dissertations from all around the world (1861 to present), more than a million full text dissertations, and over 2.1 million titles available for purchase.
On the McGill Library website, you can find a guide on how to find thesis and dissertations by country: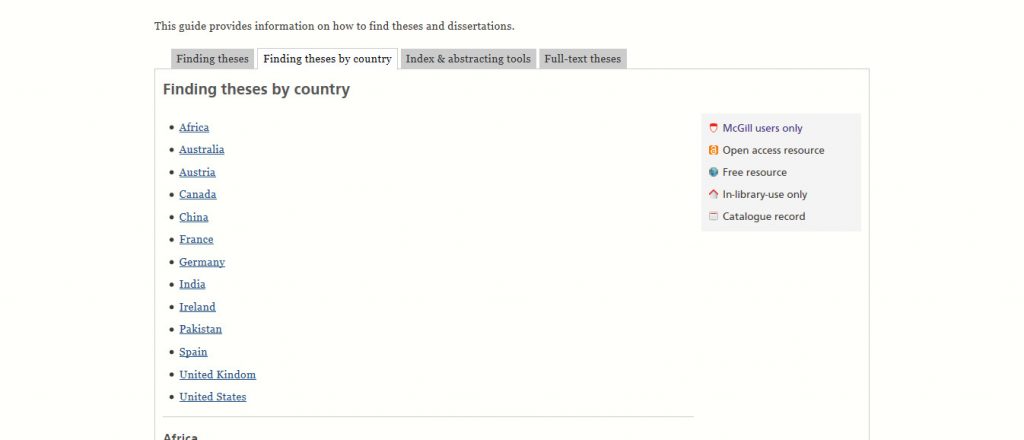 Last, the Directory of Open Access Repositories, an authoritative directory of academic open access repositories, maintains a list of OA repositories by country and organization which is incredibly handful to find full text thesis and dissertations from all over the world.