The  Islamic Scientific Manuscripts Initiative (ISMI) is a collaborative project between researchers from the Max Planck Institute for the History of Science in Berlin (Germany) and McGill Institute of Islamic Studies in Montreal (Quebec, Canada) aiming at making available information on Islamic manuscripts in the exact sciences. As such it includes manuscripts in Arabic, Persian, Turkish, and other languages covering a broad range of topics like astronomy, mathematics, optics, mathematical geography, music, mechanics, etc.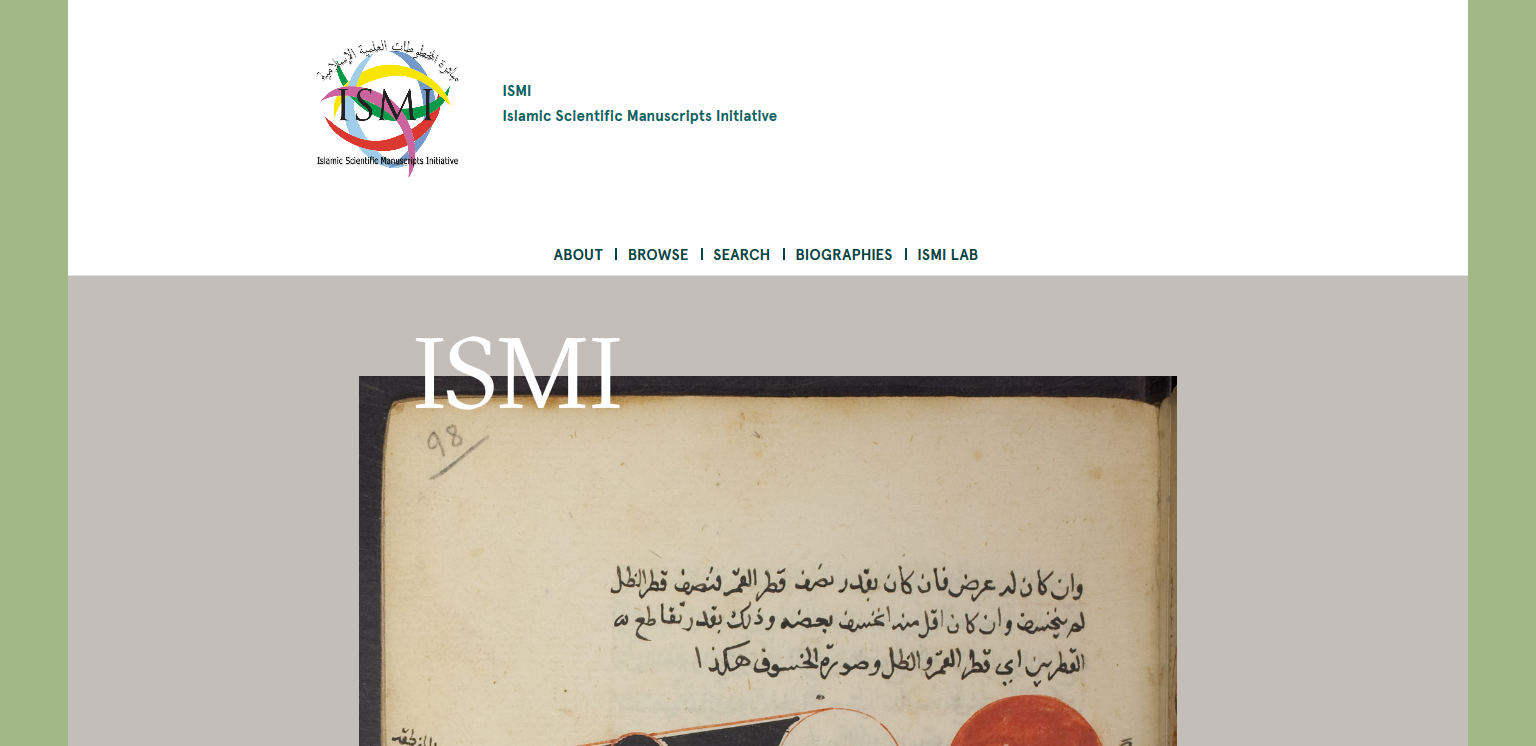 Initiated in 1996, the project was over the years funded by numerous government agencies and private institutions. It is currently supported by the Canada Research Chair in the History of Science in Islamic Societies and Compute Canada.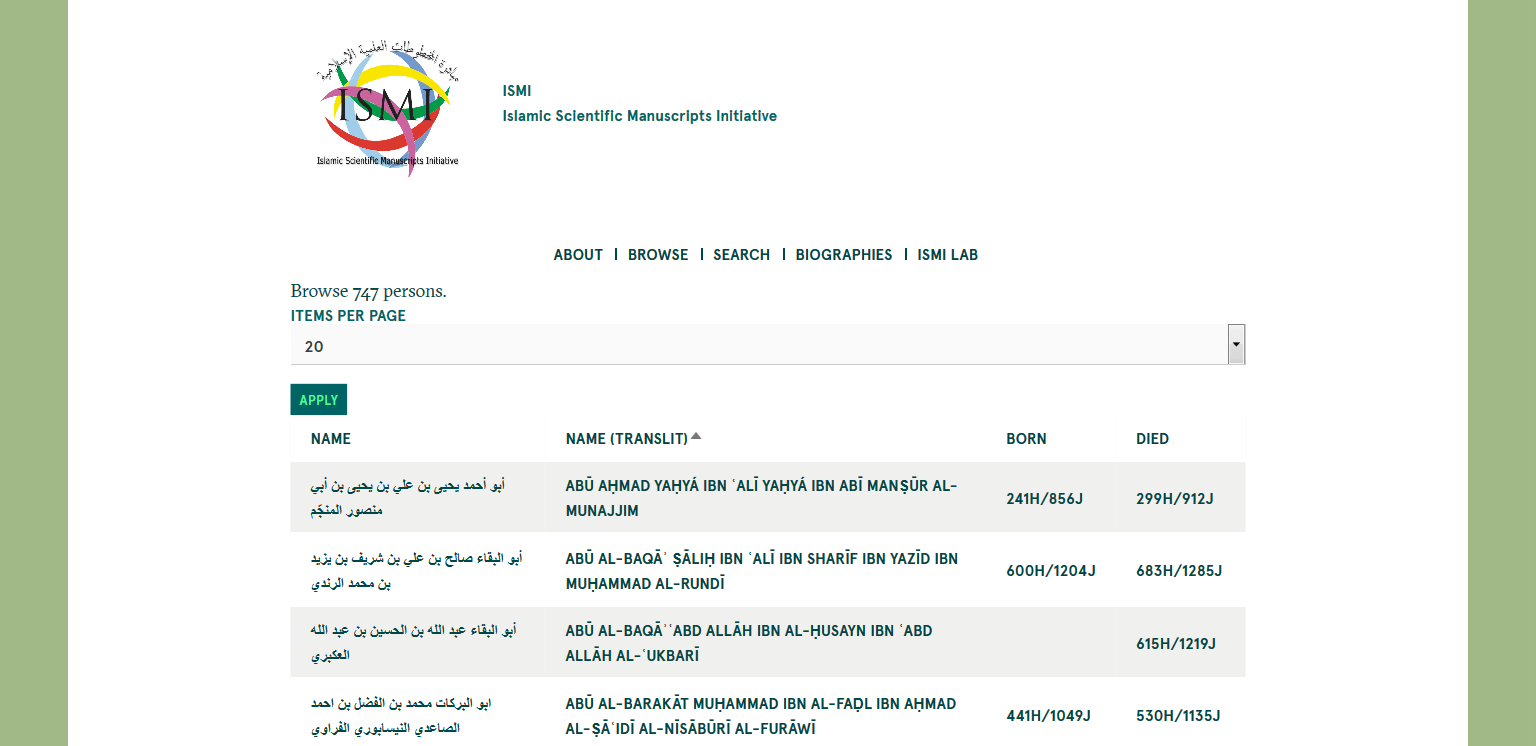 The ISMI database gives access to authors, their works, and extant manuscript witnesses in the various fields of the sciences. links metadata with manuscripts images  When possible, digital images are made public. Designed to facilitate research on these materials, the database allows for great flexibility in cross-searching descriptive fields (author, title, place of production, dates, etc.). Alternatively, the database can be browsed by name, title, place of production but also repository, etc. Results always display as a list where items are clickable.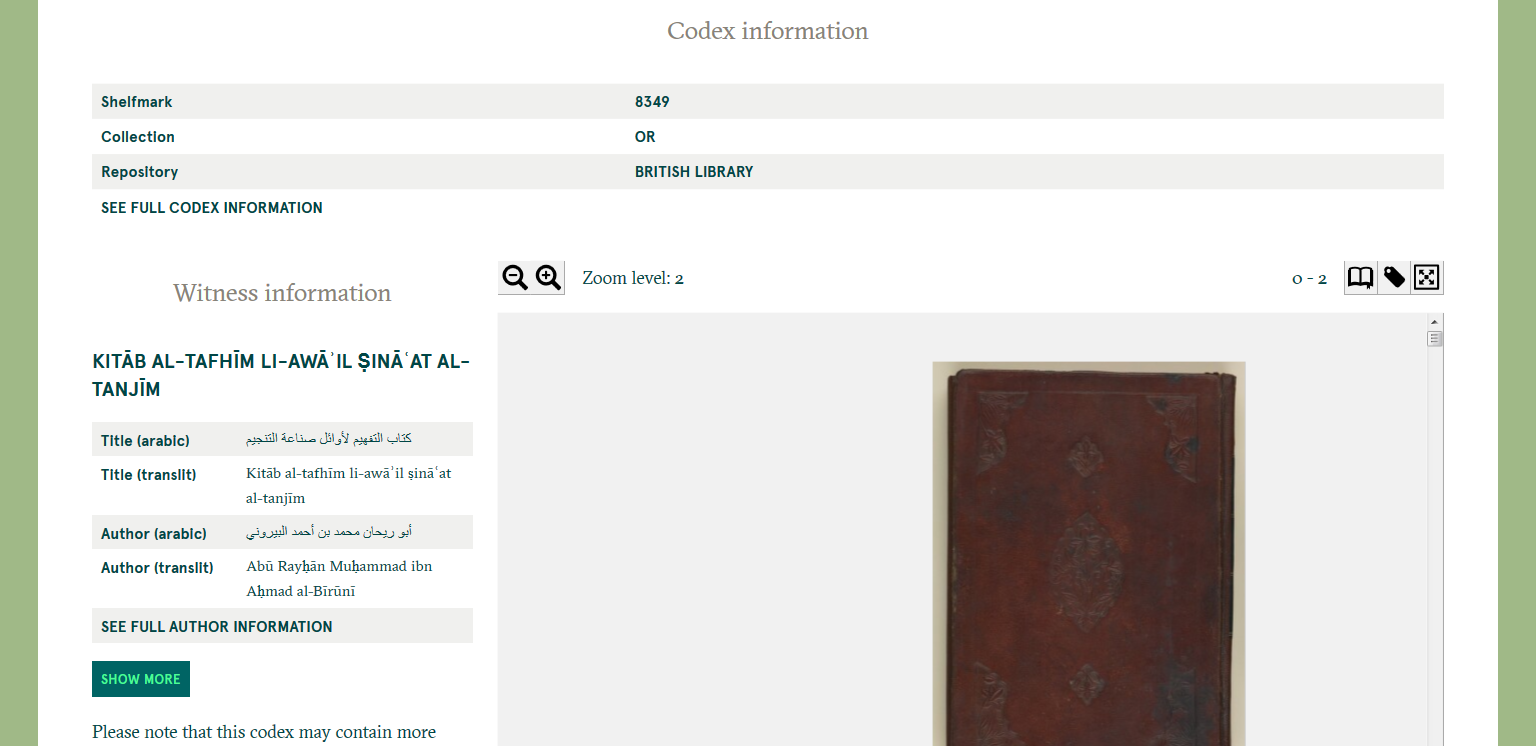 When made public, scanned images display in a reader offering single page, double page or thumbnails view. Digital copies include photographs of the binding, flap, spine and page edges allowing for a better codicological understanding of the codex. "Unless otherwise noted all ISMI content can be used under a Creative Commons Attribution-ShareAlike license: CC-BY-SA."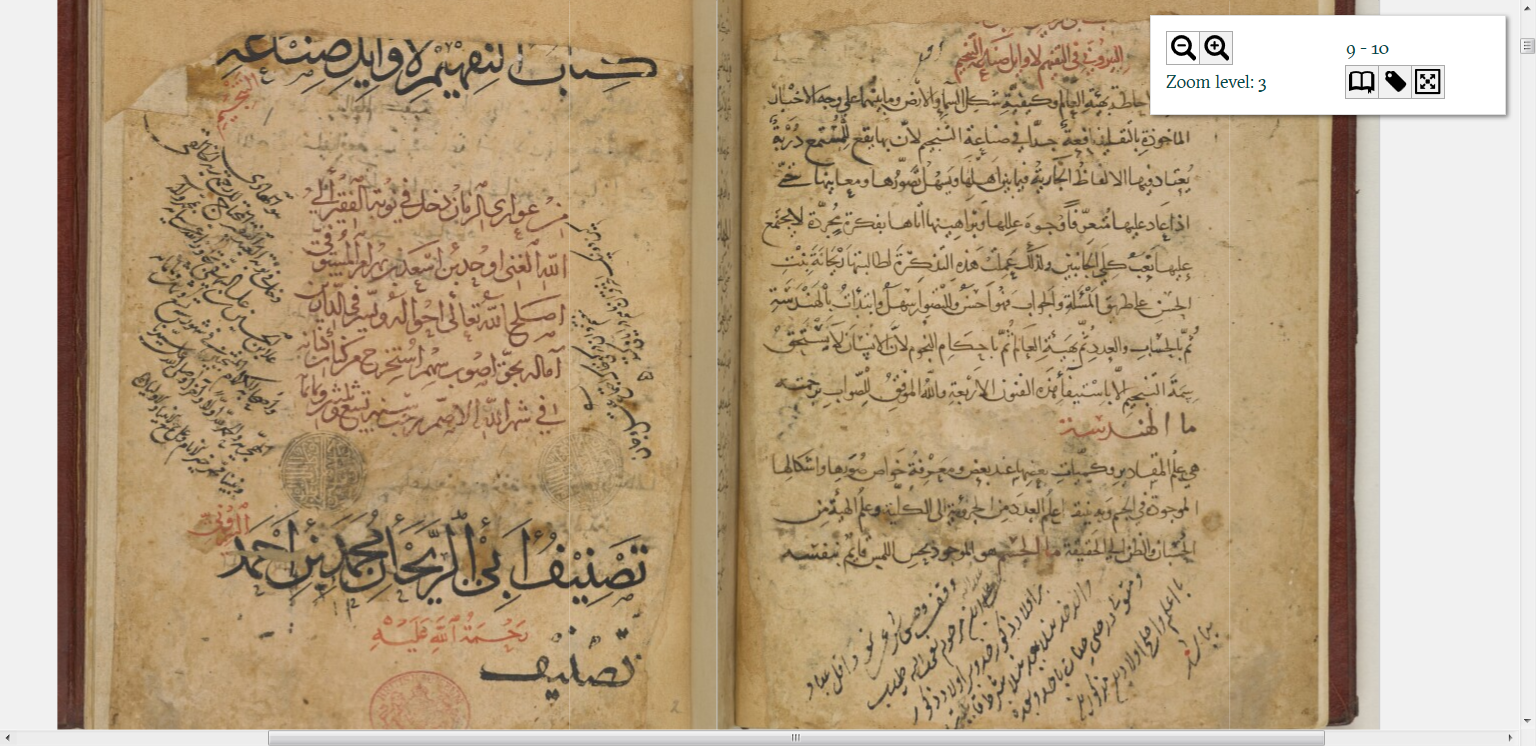 Any questions and/or feedback can be sent to ismi-feedback@mpiwg-berlin.mpg.de.