The McGill Rare Books and Special Collections' 17th cent. manuscript of Kalilah wa-Dimnah is now available online.
Originally authored in Sanskrit, Kalilah wa-Dimnah is a collection of animal fables in verse and prose, taken from the Indian oral tradition. It was translated into Arabic by Abd Allah ibn al-Muqaffa around 750 A.D.
As the bookplate below indicates, McGill copy was presented to the Library by the Quebecer philanthropist John R. Redpath (1796-1869).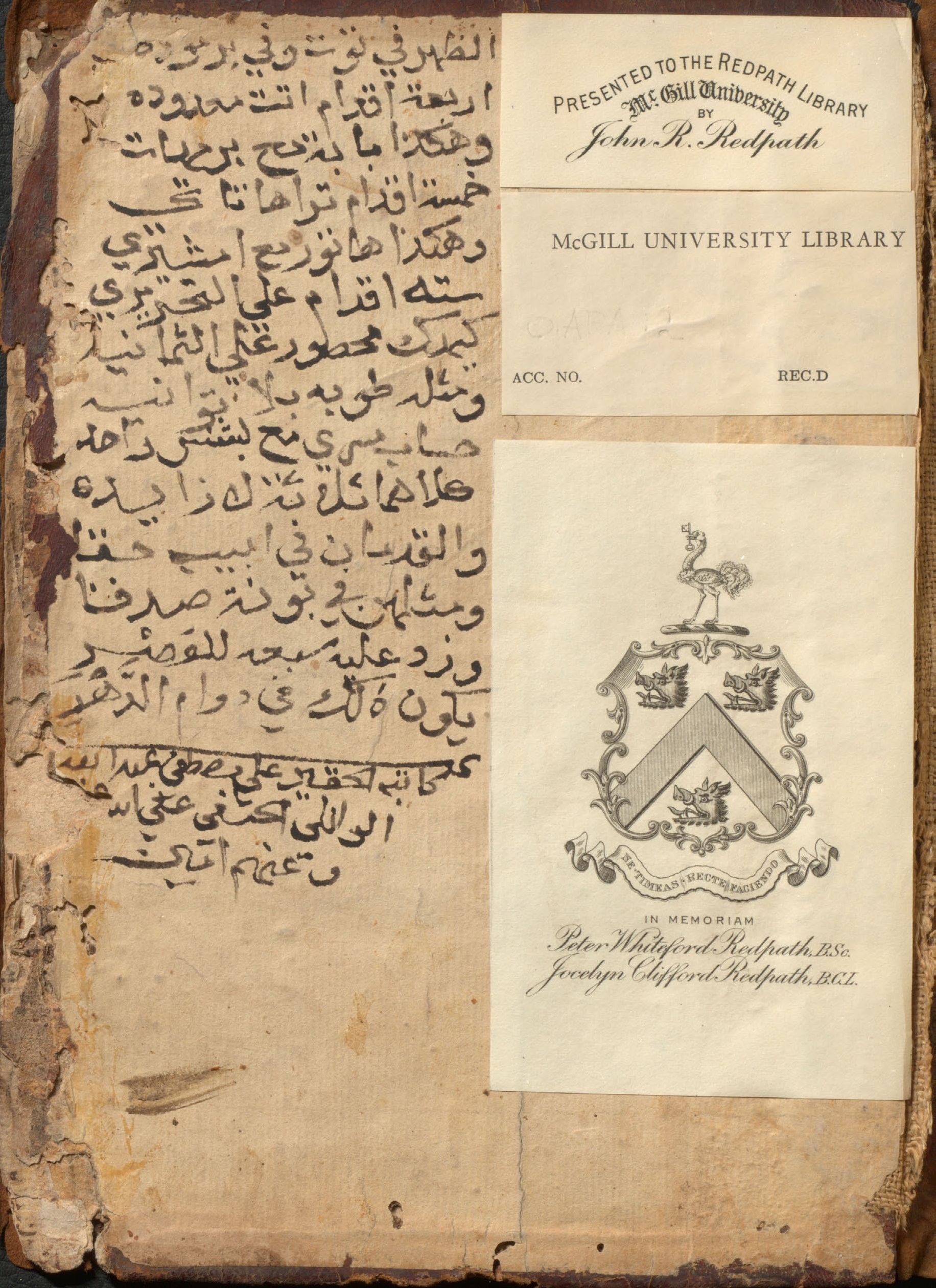 This Arabic version of the text is written in an Egyptian or Syrian Hand. On the 130 folios in laid European paper, the attentive eye might be able to see the three crescents watermark. 95 beautiful miniatures illustrate the numerous fables*.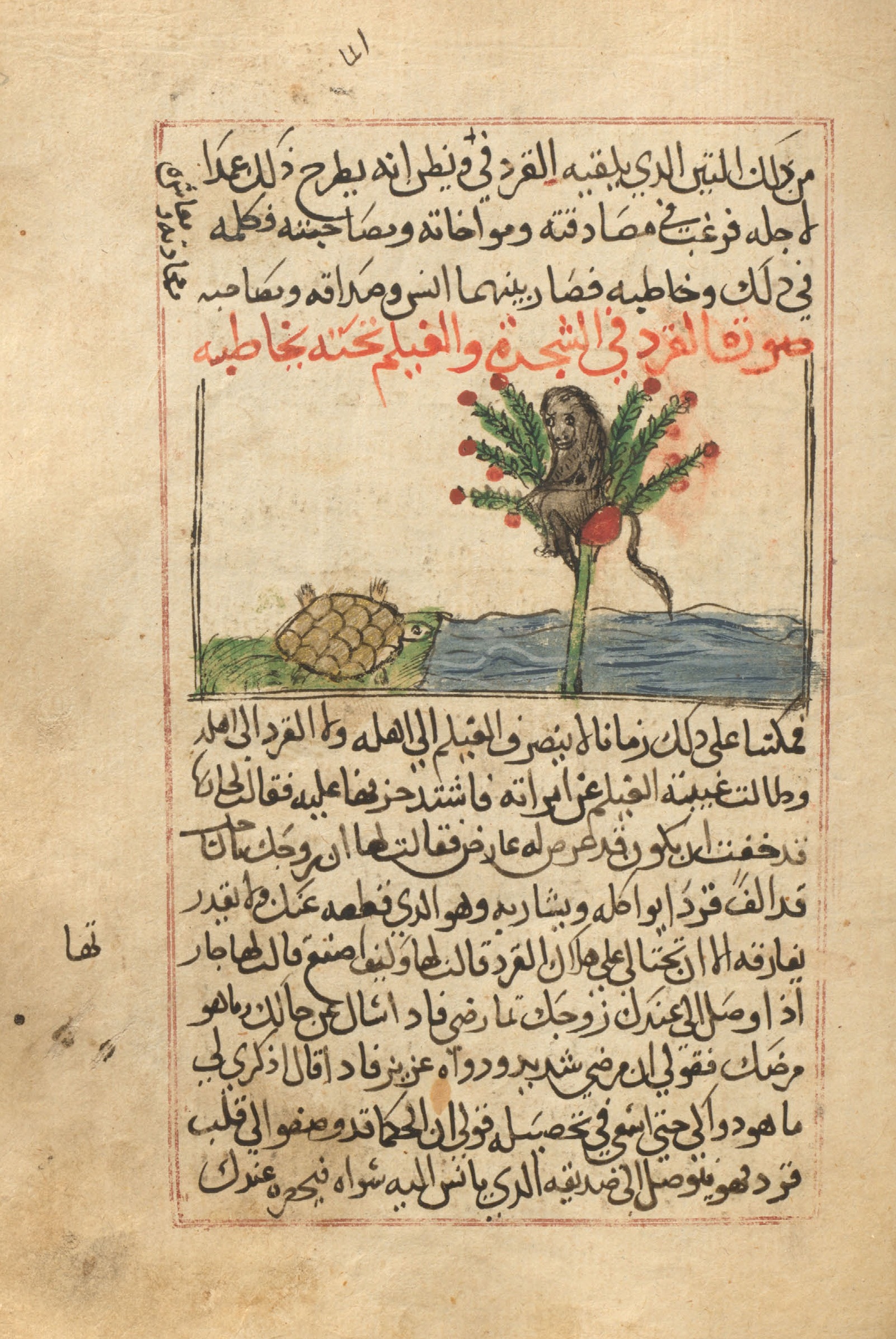 *Description based on Adam Gacek's Arabic Manuscripts in the Libraries of McGill University Union Catalogue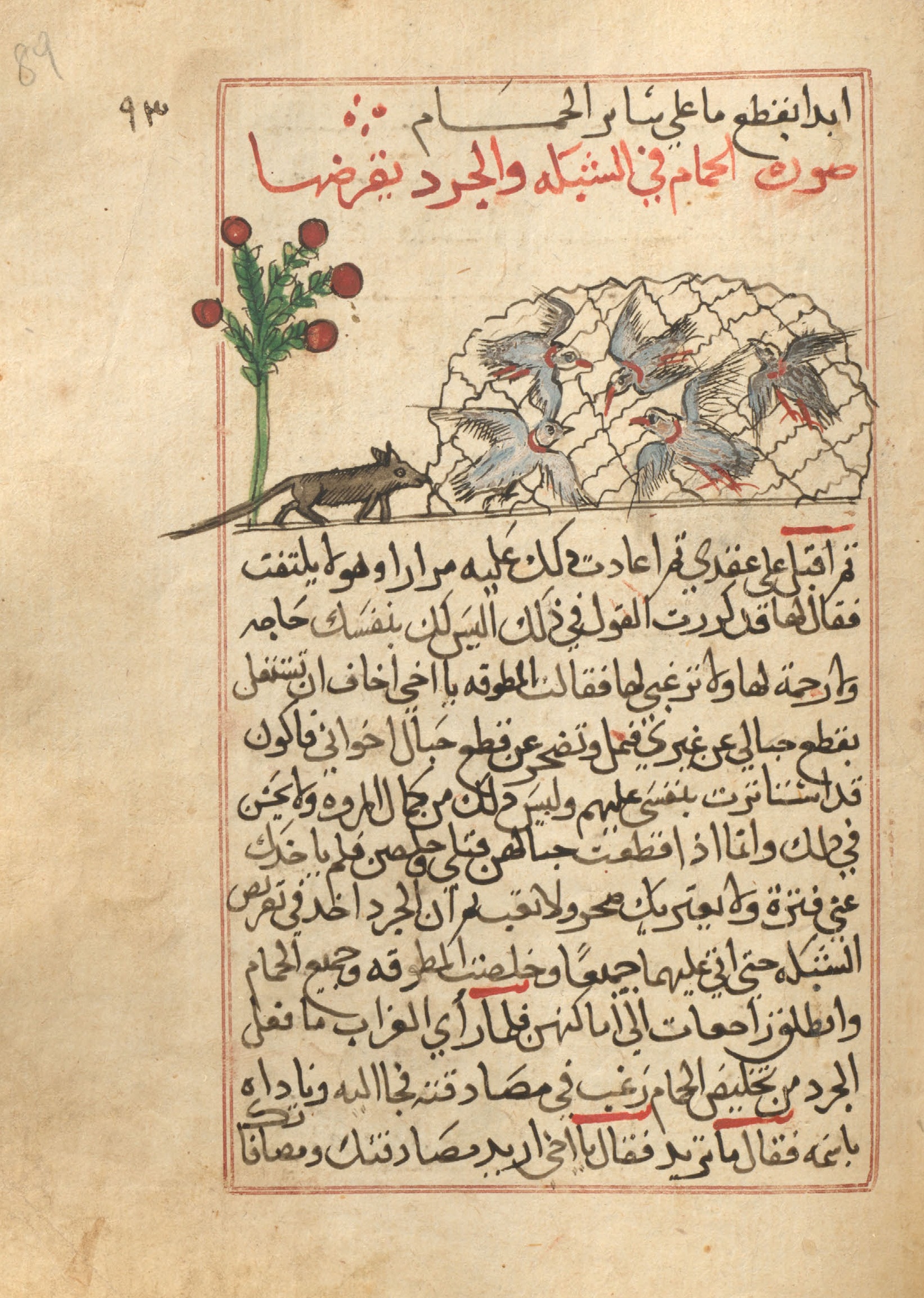 The Bibliothèque Nationale de France and Université Paris-Sorbonne are currently collaborating on a research project aiming to identify, locate, and describe worlwide manuscript copies of this important text, in Arabic, Persian and Turkish. McGill Library has now joined the list of partners, along with prestigious institutions such as the Metropolitan Museum of Art (New York), the Chester Beatty Library (Dublin) or the Cambridge University Library (Cambridge UK). A full description (in French) of the project is available here.