The McGill University Institute of Islamic Studies Student Council (MIISSC) will hold its 7th annual Graduate Symposium on April 26-27, 2017. Entitled Conversations in Islam and Islam in Conversation, it will feature a keynote address by Professor Zulfikar Hirji (York University, Toronto) about « Muslim Discourses and the Politics of Refusal ».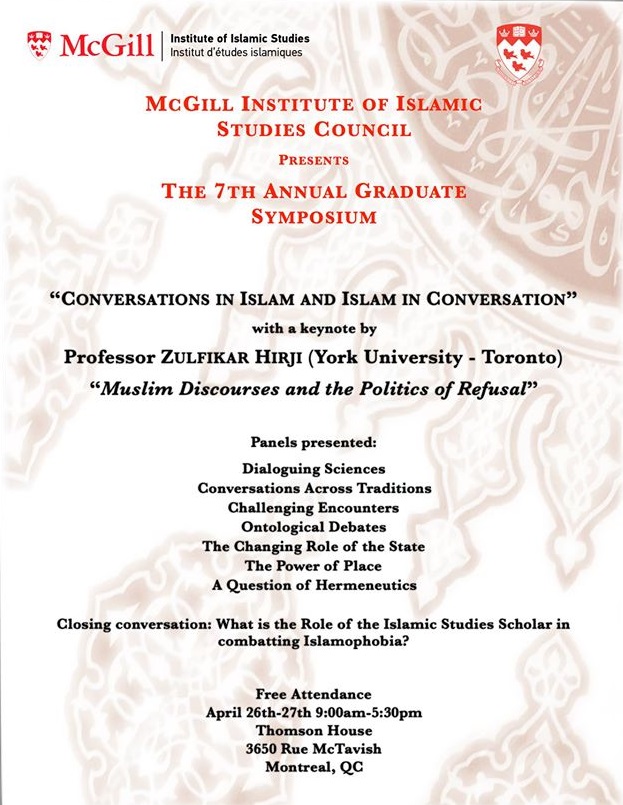 This symposium brings together graduate students, and post-doctoral fellows from Canada, the US, and across the world, to present and engage in conversations surrounding the following panels:
– Dialoguing Sciences
– Conversations across Traditions
– Challenging Encounters
– Ontological Debates
– The changing Role of the State
– The Power of Place
– A Question of Hermeneutics.
The symposium will end with an open conversation between attendees and presenters on the role of Islamic studies scholars in combating Islamophobia.