Naval Kishore Press was founded in Lucknow, Northern India, in 1858 by Munshi Newal Kishore (3 January 1836-19 February 1885), and is considered the oldest printing and publishing house in the area. Naval Kishore Press published more than 5000 books in numerous languages including Arabic, Bengali, Hindi, English, Marathi, Punjabi, Pashto, Persian, Sanskrit, and Urdu.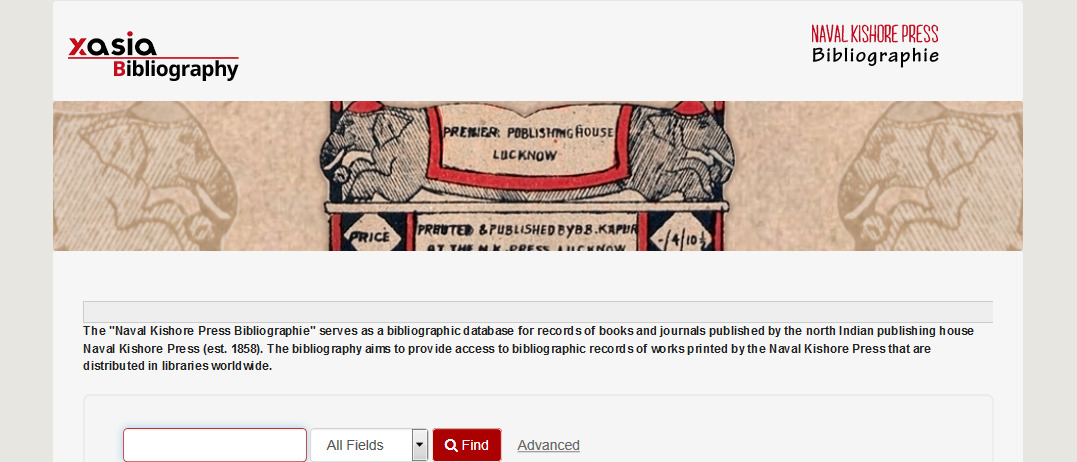 The Naval Kishore Press Bibliographie is a joint effort of Heidelberg University Library, and Heidelberg University South Asia Institute (SAI). It serves as a bibliographic database recording books and journals published by Naval Kishore Press, accessible in libraries around the world. Although the bibliography is still under construction, it includes 1.300 entries. And visitors are encouraged to suggest additional titles via email.
Bibliographic records can be searched by title, author, subject, ISBN/ISSN, series, year of publication, or browsed by language, format or provenance.
Titles that have been digitized and are available online can be accessed on Heidelberg University Library's website Literature on South Asia – digitized / Subject / Collection.