French businessman Pierre de Gigord compiled an important collection of Ottoman-Era photographs in the eighties while traveling in Turkey. This collection of more than 6,000 photographs taken by over 165 photographers documents the late years of the Ottoman Empire and the establishment of the Republic of Turkey. The bulk of the collection is urban sites in Constantinople (Istanbul), the Balkans, Bursa and Smyrna (Izmir) as well as sites in Greece, Egypt, Palestine, India and China. In addition to photographs, the collection includes a few pamphlets and offprints about photography in the Ottoman Empire and a small collection of photographic ephemera. Pierre de Gigord collection of photographs now housed in the Getty Research Institute was recently digitized and made openly available to the public. The digitization project prioritized images from the late nineteenth and early twentieth
century (up to World War I).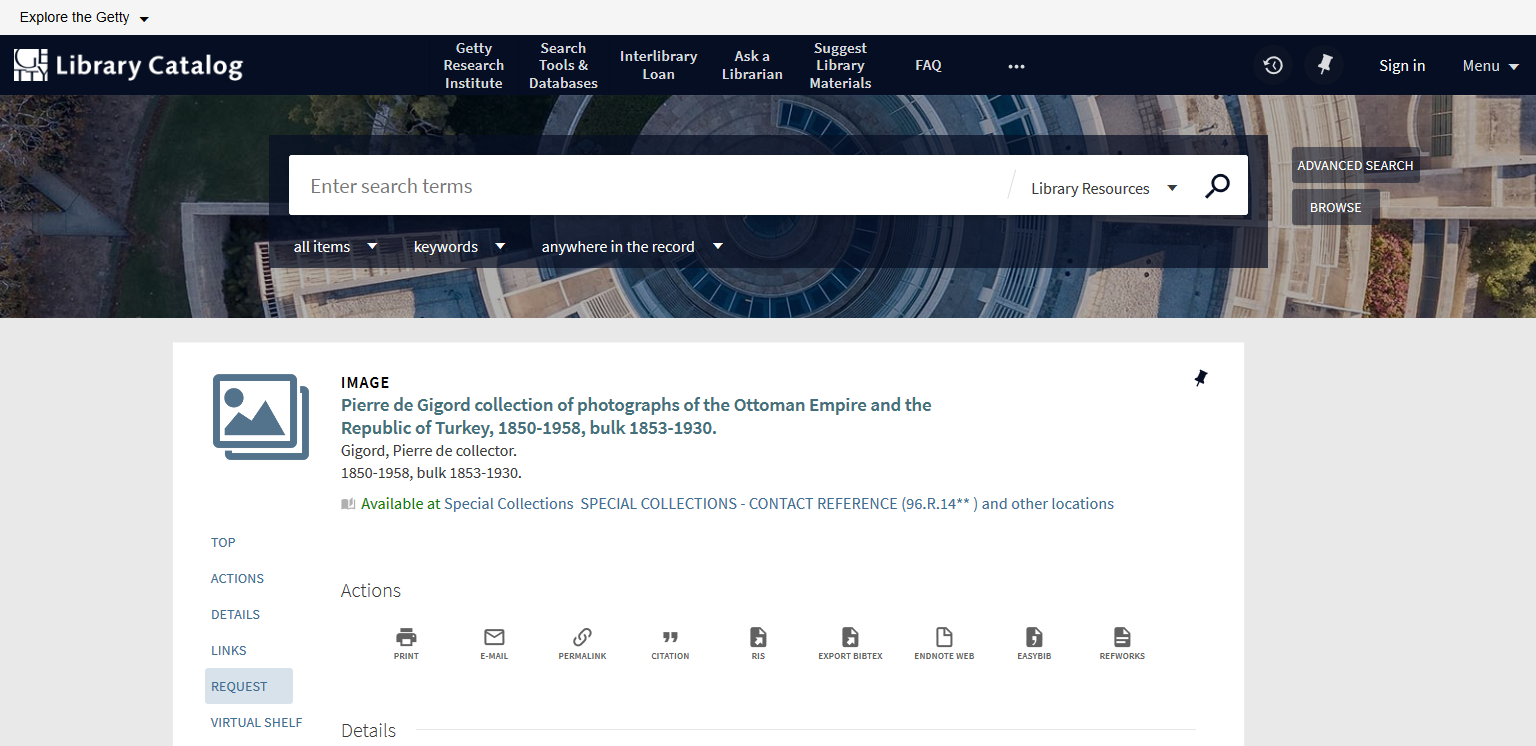 A detailed
finding aid
available on the Getty Library website gives access to a descriptive summary, biographical and historical notes, a lengthy description of the scope and content of the collection as well as to a container list.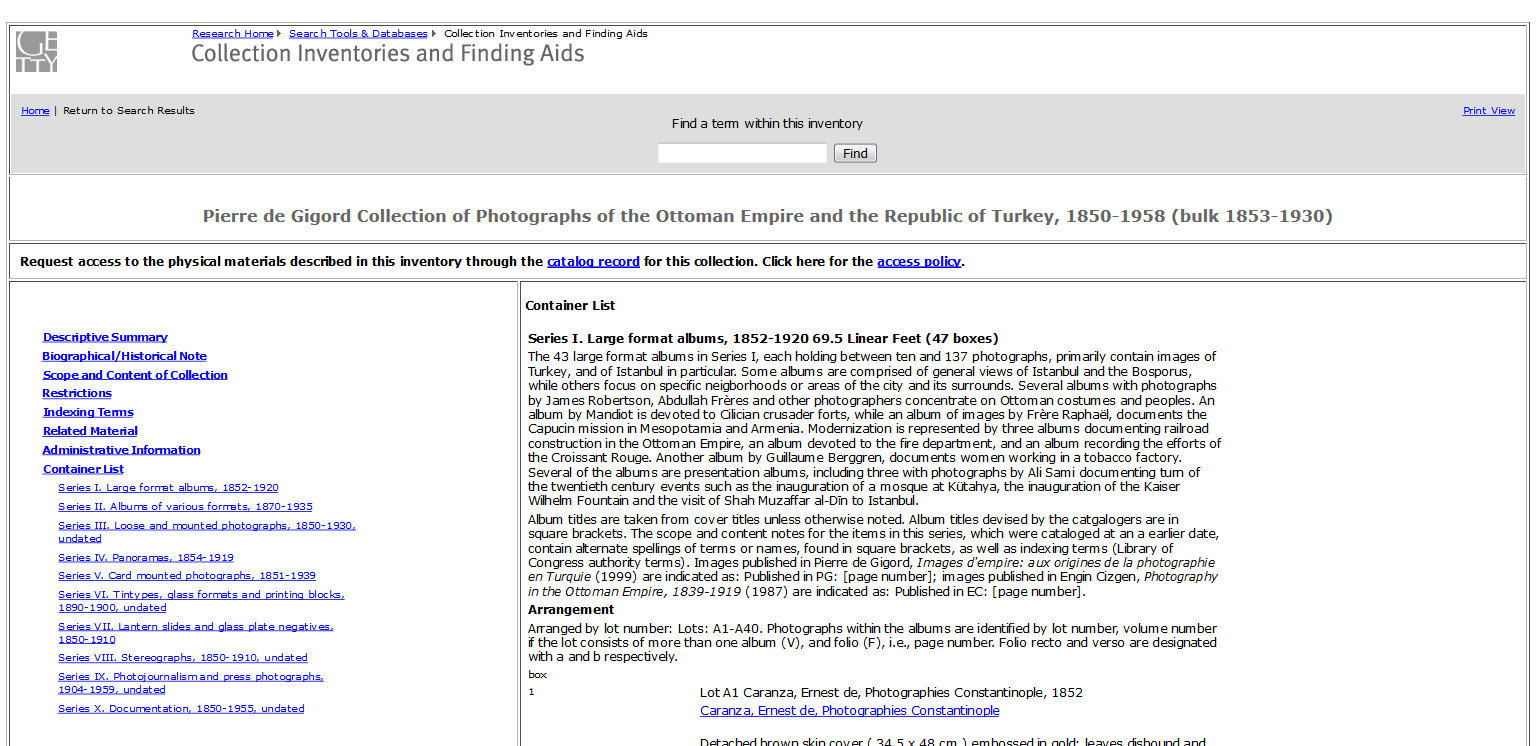 The collection is arranged in 10 series:
Individual descriptive records (see below) are very detailed showing at first sight if the material is accessible online and allowing to link directly to the digital images. They can be printed, saved, shared and cited directly from the database (export to RIS format, Bibtex, Endnote, Easybib, and Refworks).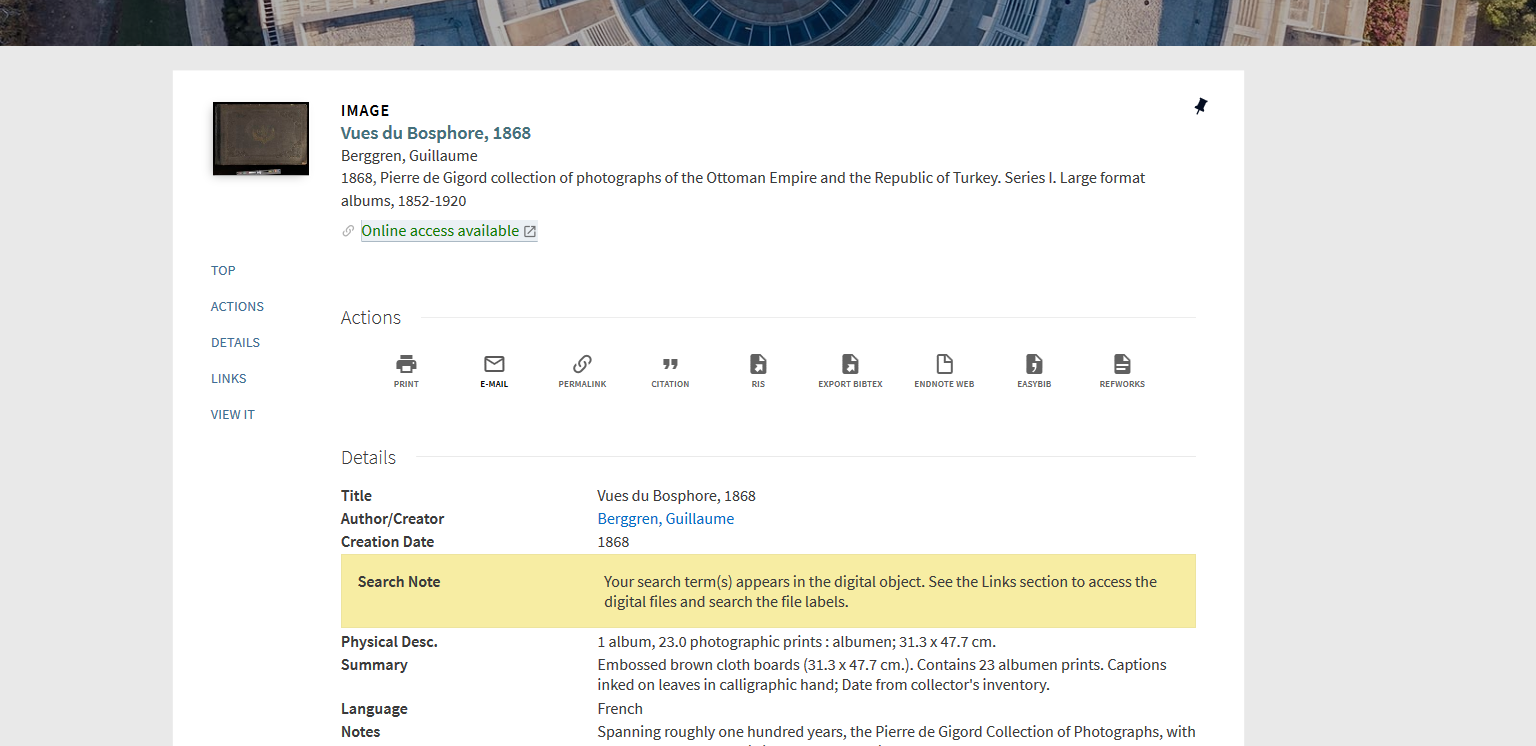 Albums can be browsed and images viewed in a custom-made reader displaying one page/one image in the middle column, a clickable list of pages/images on the left-hand side, and a summary of the descriptive record on the right-hand side. Images can be downloaded, printed, enlarged up to actual size and turned left or right.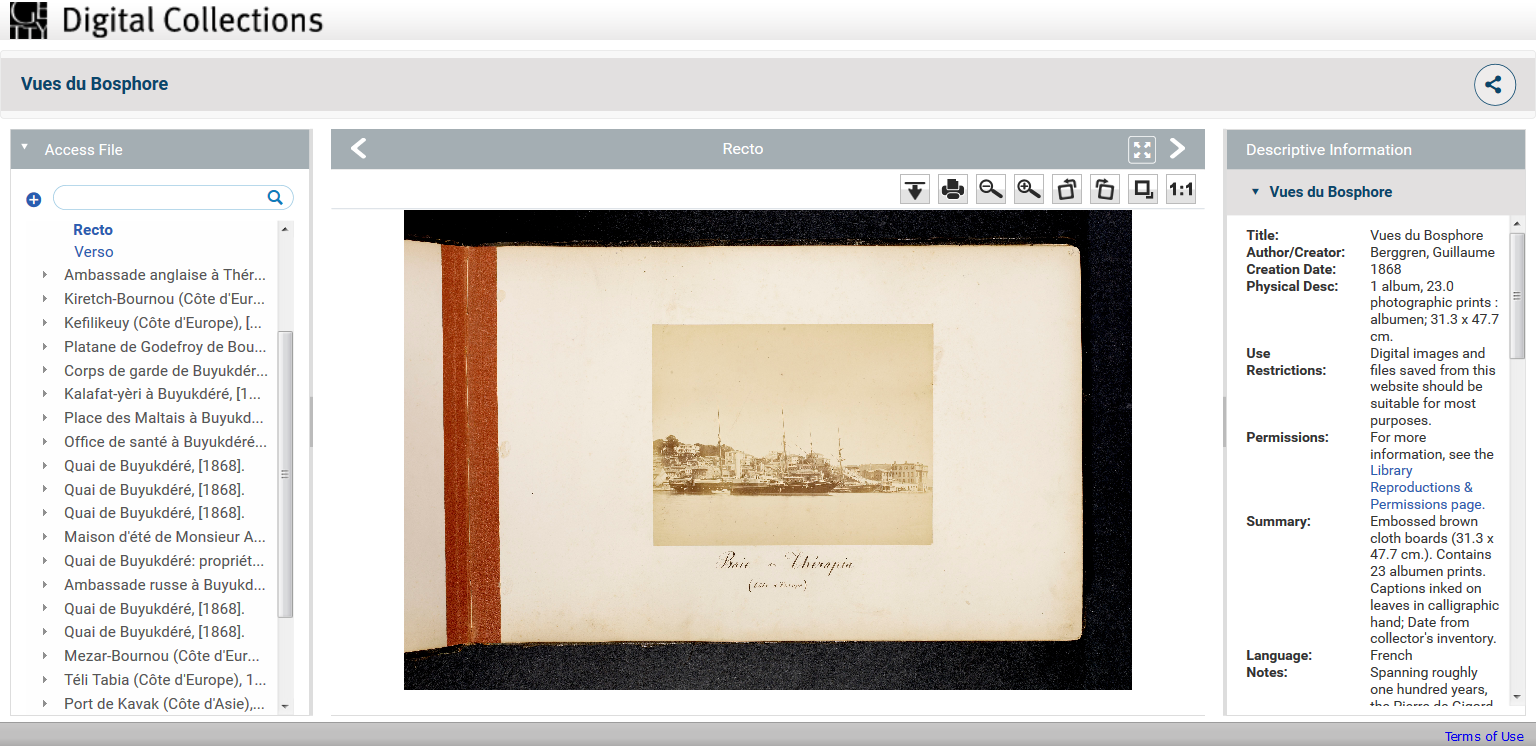 As in any digital collection use restrictions apply. If the website states that "digital images and files saved from this website should be suitable for most purposes", more information is available on the Library Reproductions & Permissions page.