Palestinian Journeys is a collaborative project of the Palestinian Museum and the Institute for Palestine Studies. The Palestinian Museum is an independent institution founded in 1997 by the Taawon Welfare Association with the goal of promoting a dynamic vision of Palestinian culture engaged with new perspectives on history, society and culture. The Institute for Palestine Studies is an independent not-for-profit research institution founded in 1963 to document Palestine and and publish ground-breaking scholarship on historical and contemporary Palestine.
Powered by by Visualizing Palestine, whose productions we already highlighted on this blog (here), the Palestinian Journeys platform is continuously populated with valuable content.
The platform is discoverable via two main entries accessible from the left-hand side of the screen: the "Timeline," and the "Stories.
The Timeline, "an ever-growing encyclopedic collection of historical events, biographies, themed chronologies". Originally  created by he Institute for Palestine Studies, it aims at highlighting historical, socioeconomic and cultural themes, relying on historical documents, and multimedia content. From within the timeline, various categories are available:
Ottoman Rule
Early Mandate Period
Second Mandate Period
The Palestine War and the Nakba
Reverberation of 1948 Palestine and the Arab-Israeli Conflict
The Rise of the Palestinian Movement in the Wake of the 1967 Arab Defeat
From a Sense of Victory to separate Peace and civil War
Palestinian Defeat, Division and Survival
The first Intifada and the beginning of Israeli-Palestinian Negotiations
The Oslo process and the establishment of the Palestinian Authority
The Aqsa Intifada and the end of an Era in Palestinian Politics
A Palestinian Authority divided, Israeli Assaults on Gaza and Peace process Setbacks.
In addition, an "Inspire me" category allows visitors to discover the Palestinian Journeys through a selection of marking moments, events, and characters, and a search feature allows visitors to focus on a specific event or theme they are interested in.
A short description including source is available for each document, and sometimes related content is suggested: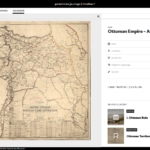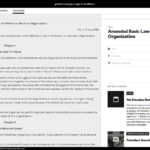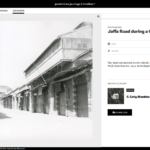 The interface is bilingual English-Arabic.