SALT Research comprises a specialized library, and an archive of physical and digital sources and documents on visual practices, the built environment, social life and economic history.
Collections at SALT Research focus on the period from the late 19th century to the present day with an emphasis on Turkey -primarily Istanbul- and the geographies of the Southeast Mediterranean and Southeast Europe.
The collections include visual and textual sources and documents on the art history of Turkey post 1950, the development of architecture and design in Turkey since the beginning of the 20th century, and the transformations in society and the region from the last century of the Ottoman Empire to the Turkish Republic up until the 1990s.
SALT Research collections can be browsed and/or accessed (for digitized items) on the website: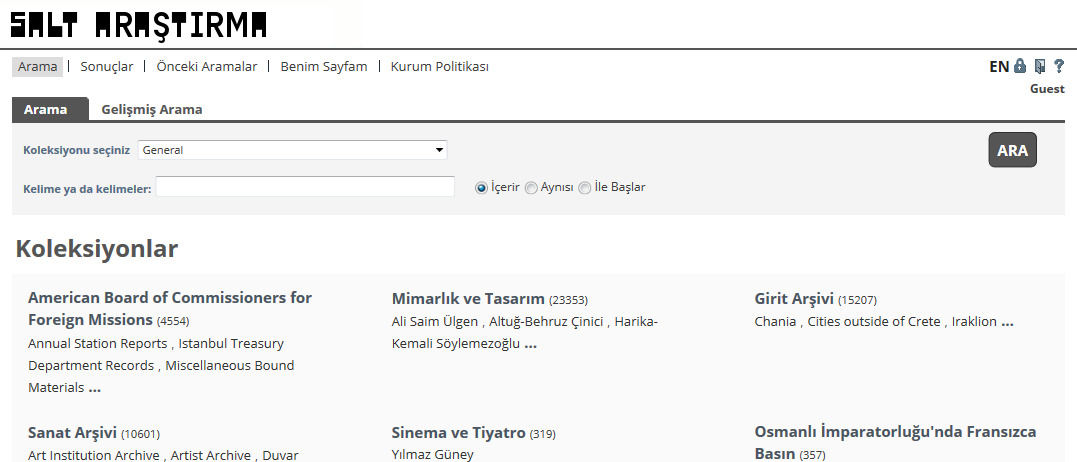 The website interface is bilingual Turkish/English.