The Qur'an Manuscript Studies Blog is maintained by Ahmed Wissam Shaker, an independent researcher, translator, and editor (Journal of Religious Studies), whose scholarship focuses primarily on the study of early Qur'anic fragments written in Kufic script (first two centuries of Islam). Launched around 2015, the blog is regularly updated, highlighting not only Shaker's works but also significant developments in the field of Qur'anic Studies.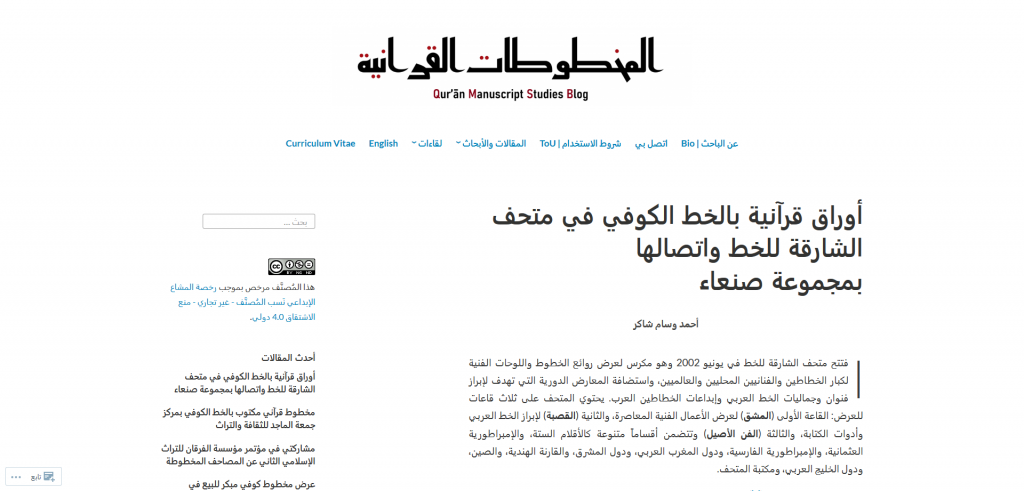 If Ahmed Shaker is a professional translator (English to Arabic), most of the content on the Qur'an Manuscript Studies Blog is posted in Arabic. In addition to having studied fragments from all over the Arab World (Yemen, Kuwait, Turkey, Abu Dhabi, Egypt, etc.), Shaker also developed numerous catalogues, bibliographies, surveys and guides to help other researchers in the field.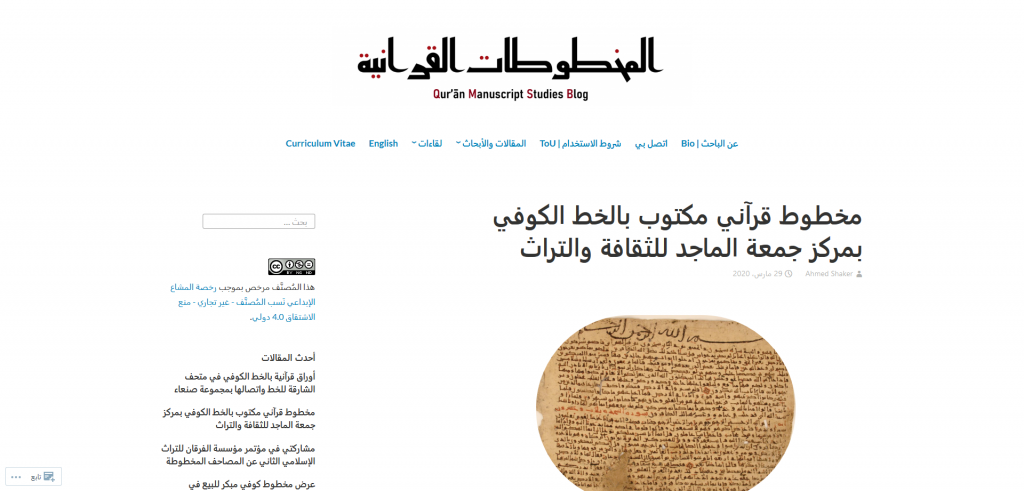 The downside of the Qur'an Manuscript Studies Blog is that content is not categorized nor tagged making it difficult to navigate. The search bar helps to find articles relevant to one's research, but it would be nice to be able to browse by topic. Apart from this, the Qur'an Manuscript Studies Blog is undoubtedly a very valuable resource for any scholar interested in early Qur'anic manuscripts.
All the content from the blog can be used for non-commercial purposes and as long as it is appropriately credited.