Launched in 2016 by Nafisa Bakkar, a 27th years-old entrepreneur based in London, U.K., Amaliah is an online media-platform aiming to serve as an amplifier for Muslim women's voices. Rich of contributions from over 300 women living all around the World, Amaliah allows for different feminine experiences within Muslim communities to be made pubic and widely accessible. Amaliah is committed to inclusion trying to take a broad-range of perspectives into consideration when addressing issues.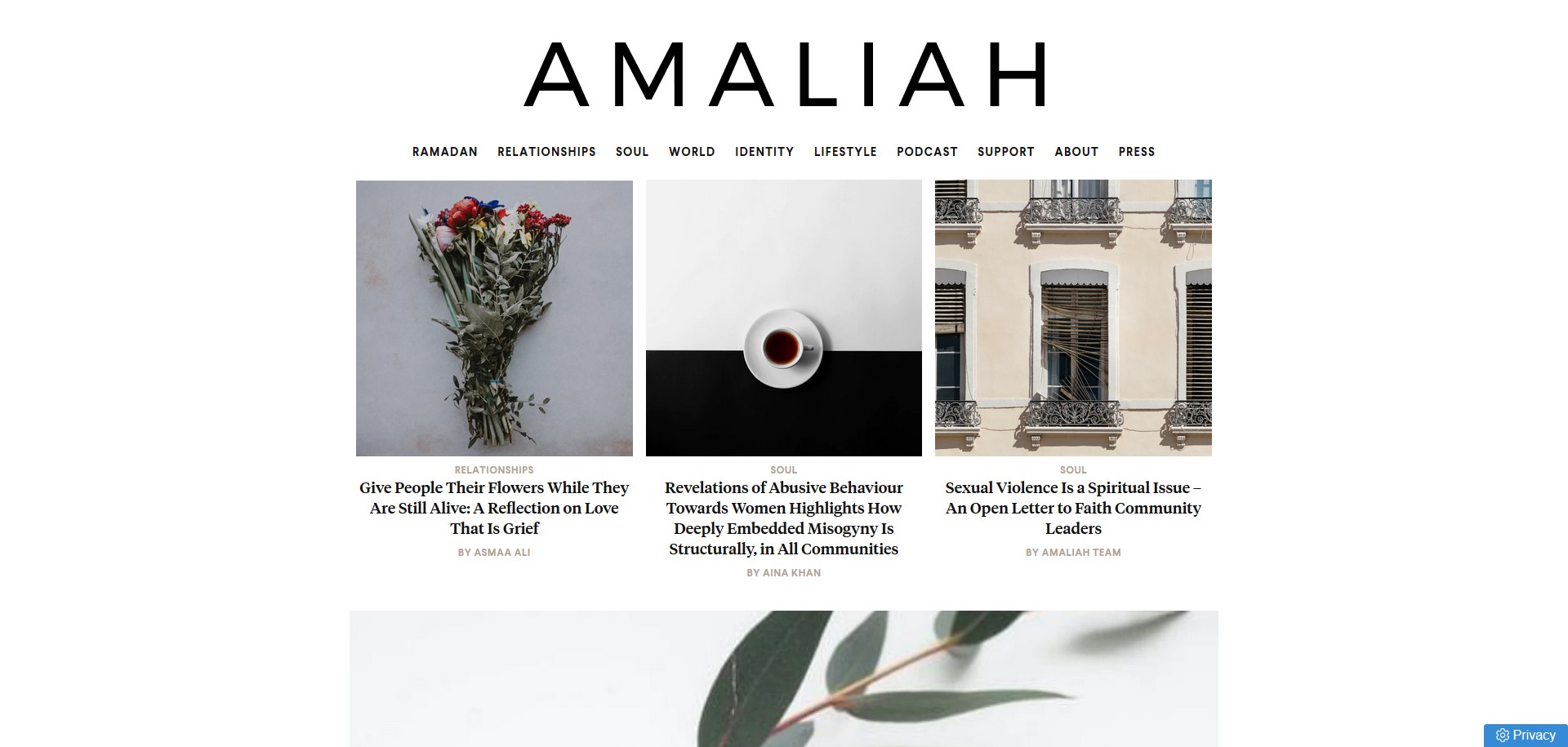 Over the years, Amaliah and its founder received a lot of attention from main-stream media: they were featured in Forbes, The Telegraph, CNN, and The Guardian -to name only a few- increasing the platform's visibility and leading to a digital footprint of over 3.2 million every month.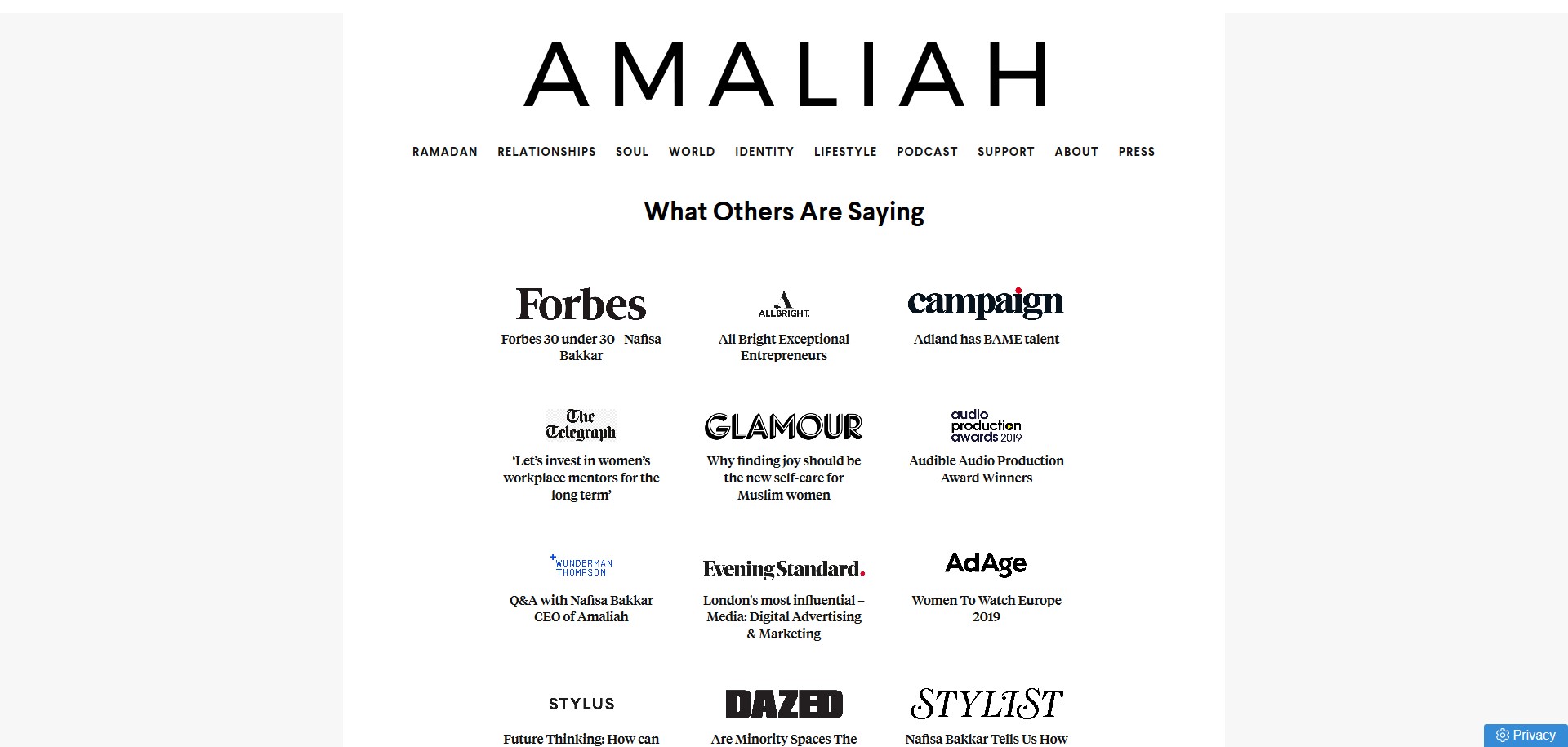 The platform categorizes its multimedia content (text, video & audio) in seven main categories: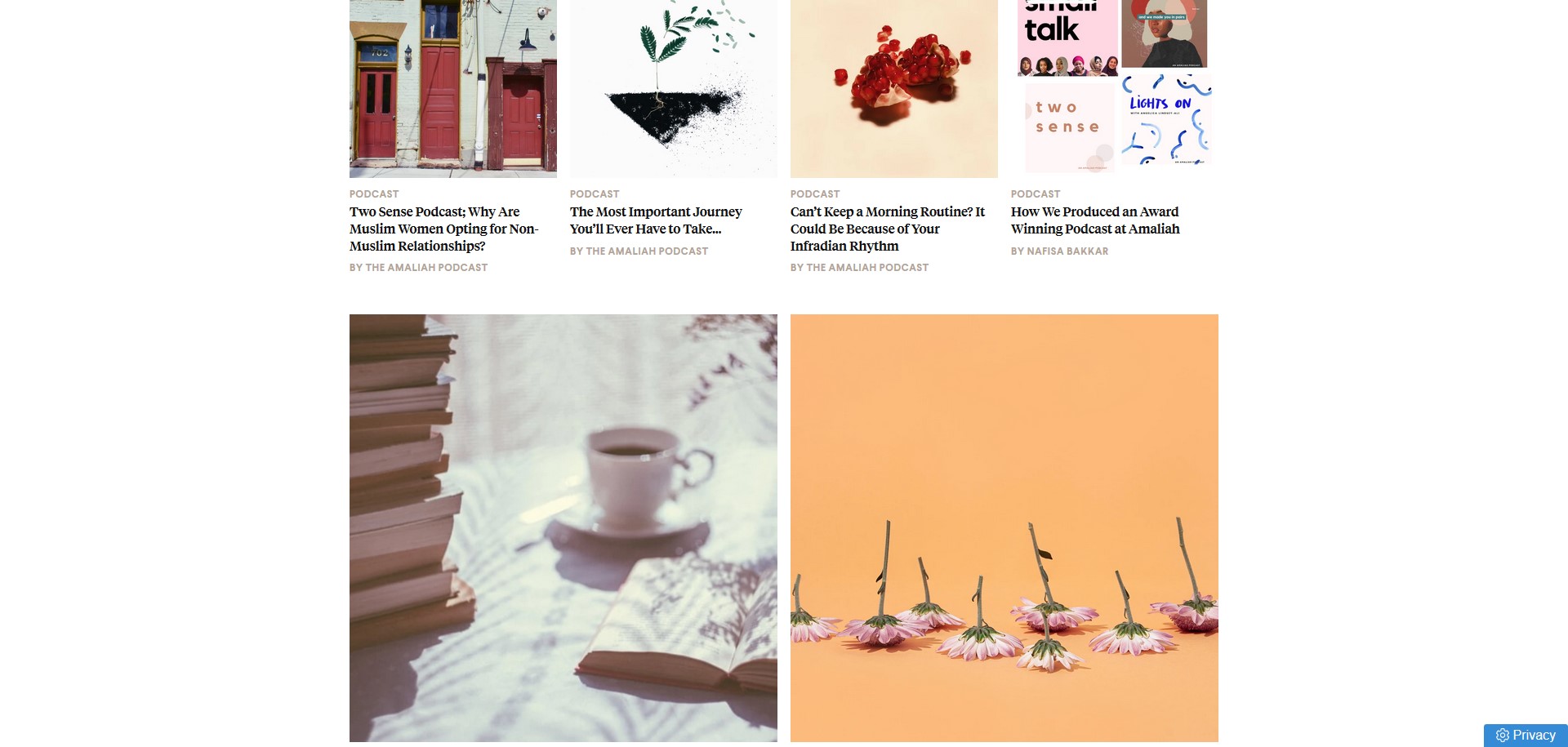 The Amaliah Podcast won the 2019 'Grassroots Production of the Year Award' from the Audio Production Award, and was nominated for the 2020 British Podcast Awards in the 'Best Sex & Relationships Podcast' category. The Podcast discusses Muslim life, culture and politics in the U.K.
If some of you have ideas that they would like to share, Amaliah welcomes new contributions and contributors. So don't hesitate to contact them at contribute@amaliah.com!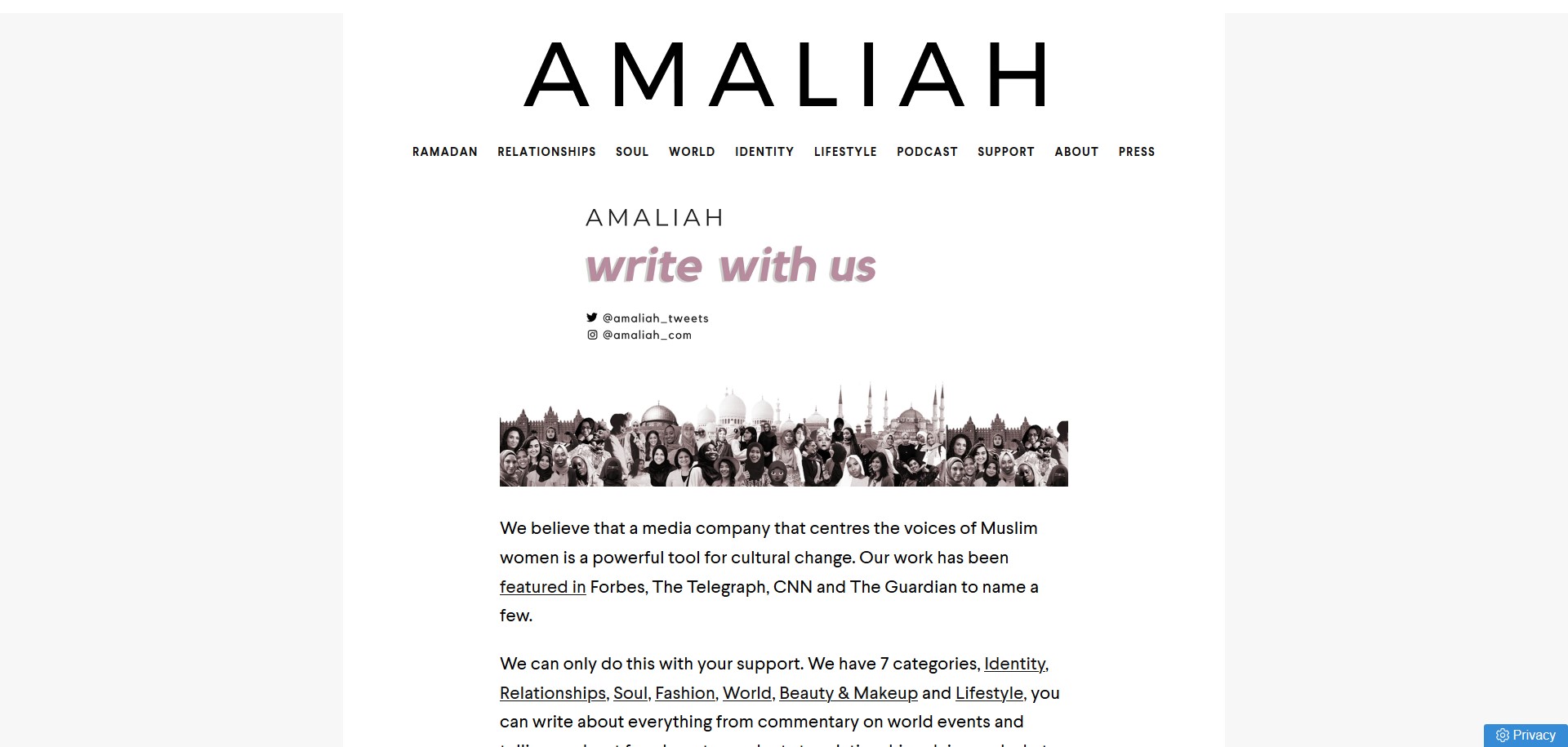 Last, in March 2020, Amaliah introduced a membership option giving access to a variety of exclusive events and content. You can check out the Support page to learn more!