From October 2nd to 31st 2017, the McGill Library is trialing Arabic Literature of Africa Online (ALAO).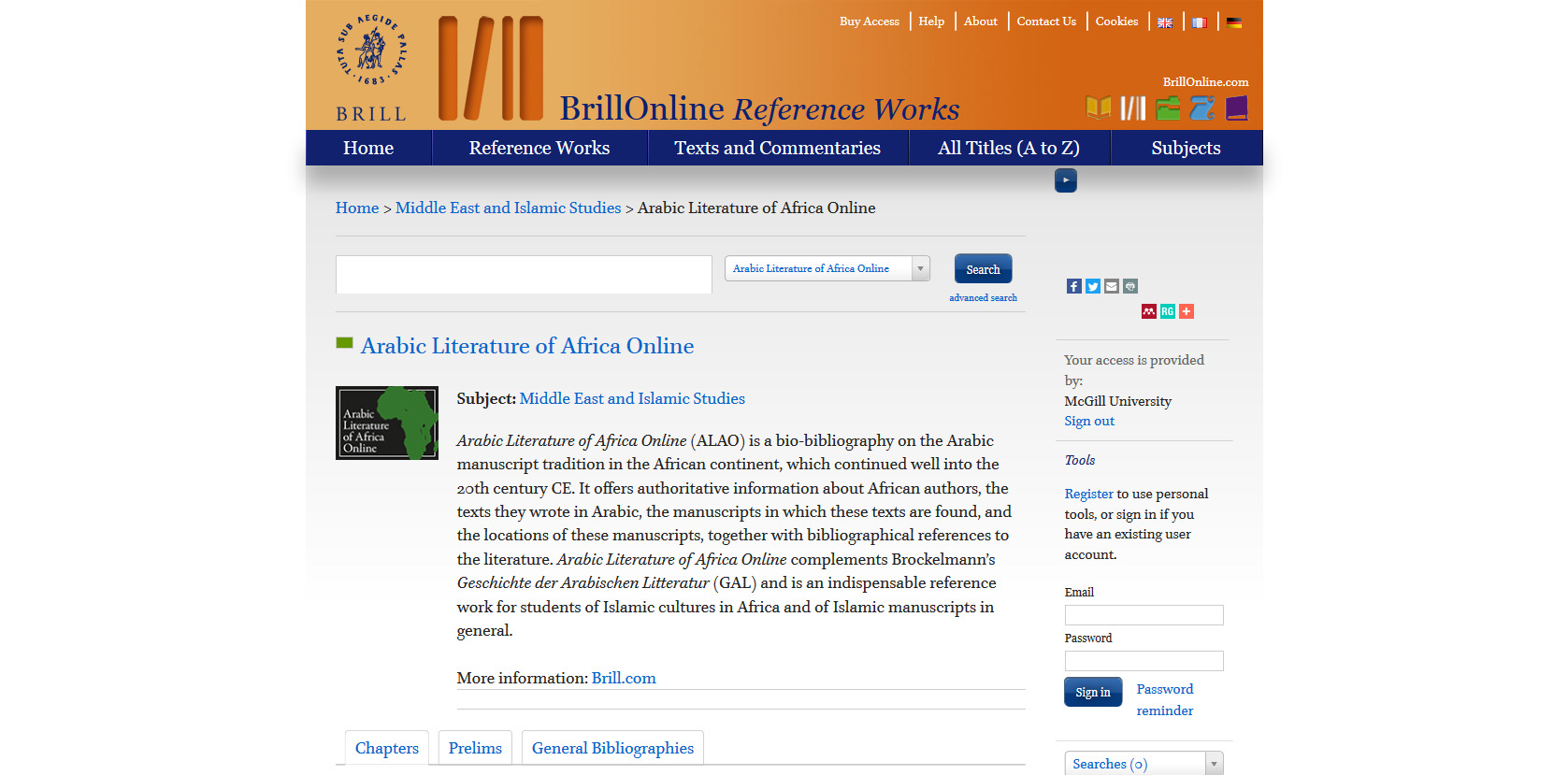 "ALAO is a bio-bibliography on the Arabic manuscript tradition in the African continent, which continued well into the 20th century CE. It offers authoritative information about African authors, the texts they wrote in Arabic, the manuscripts in which these texts are found, and the locations of these manuscripts, together with bibliographical references to the literature."
Check it out and let us know what you think!