Families Interrupted presents a series of anonymous but intimate portraits of Palestinian families living under the Israeli Citizenship and Entry into Israel Law. This Law, passed in 2003, prevents Palestinians from the Occupied Palestinian Territories (OPT) married to Israeli citizens from obtaining a legal status in Israel, violating their right to a family life in Israel.
Photographs and related testimonies of Rawiya, Yara, or Kifah, provide invaluable insight into how the Israeli Citizenship and Entry into Israel Law makes their family life extremely difficult if not impossible, and give snapshots of their daily human existence.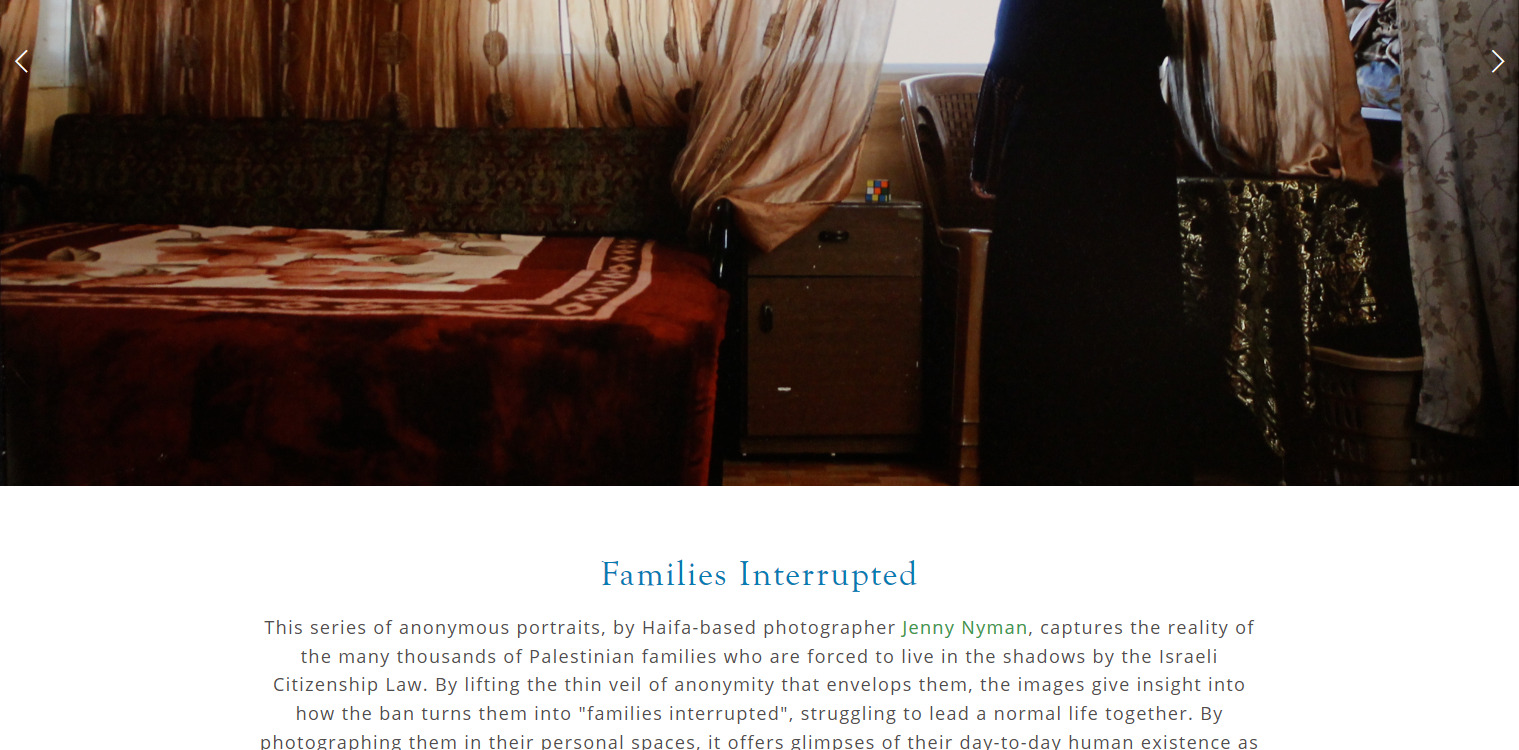 Initially produced for Adalah, The Legal Center for Arab Minority Rights in Israel, Families Interrupted is one of the numerous resources available on Columbia University's Center for Palestine Studies website. The photographs are taken by professional photographer Jenny Nyman, and the collection is curated by Rula Makram Khoury, art historian and art critic.
The website is trilingual English, Arabic, and Hebrew.