Initiated in 2016, Bibliothèque d'Orient is a collaborative effort of the Bibliothèque Nationale de France (BNF) and seven heritage and research libraries based in Cairo, Alexandria, Beirut, Istanbul, and Jerusalem.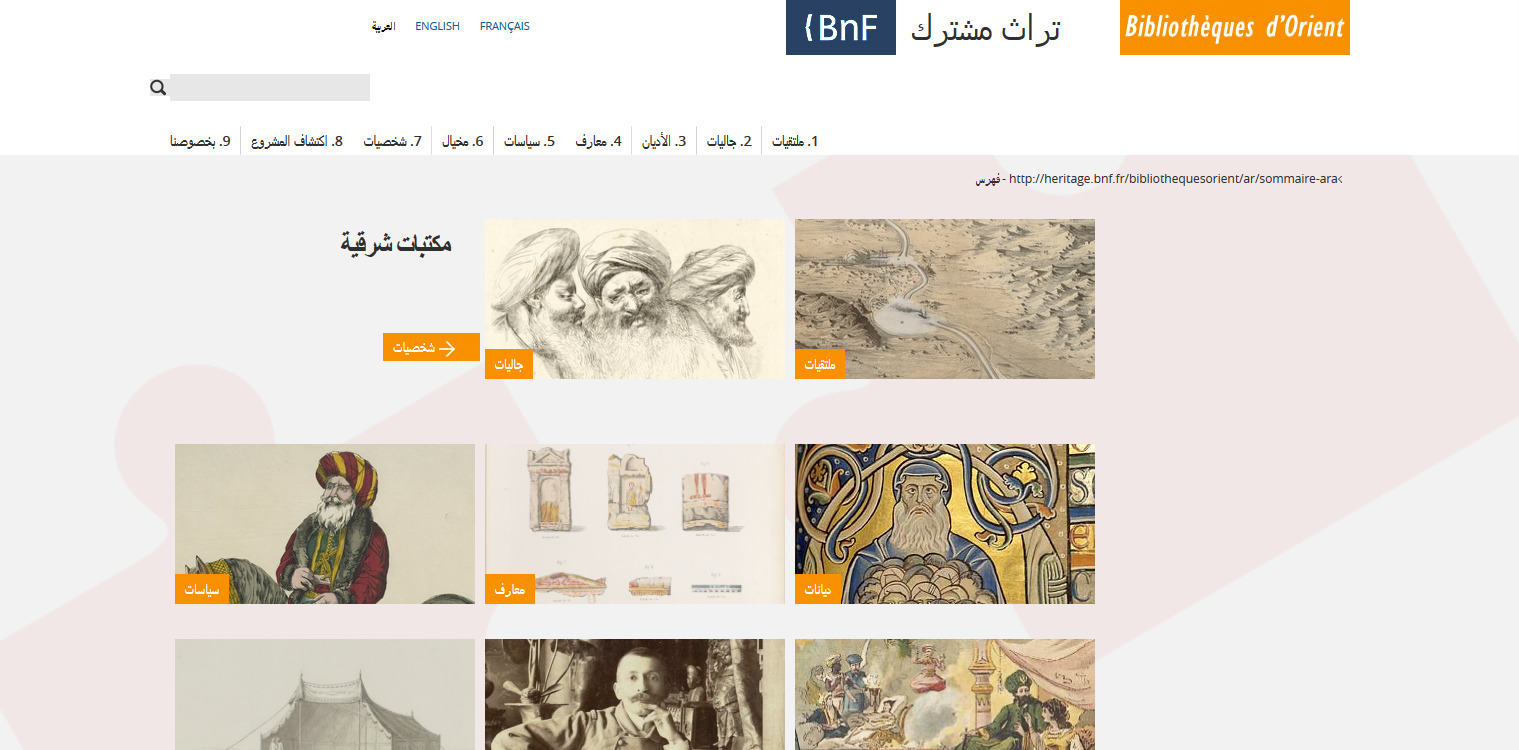 Bibliothèque d'Orient is an ever-growing digital collection that currently (Sept. 2017) includes over 7,000 textual documents, photographs, maps, etc. covering the Levant including Iraq and Arabia Petrea from 1798 (i.e. Expedition of Bonaparte to Egypt) to 1945.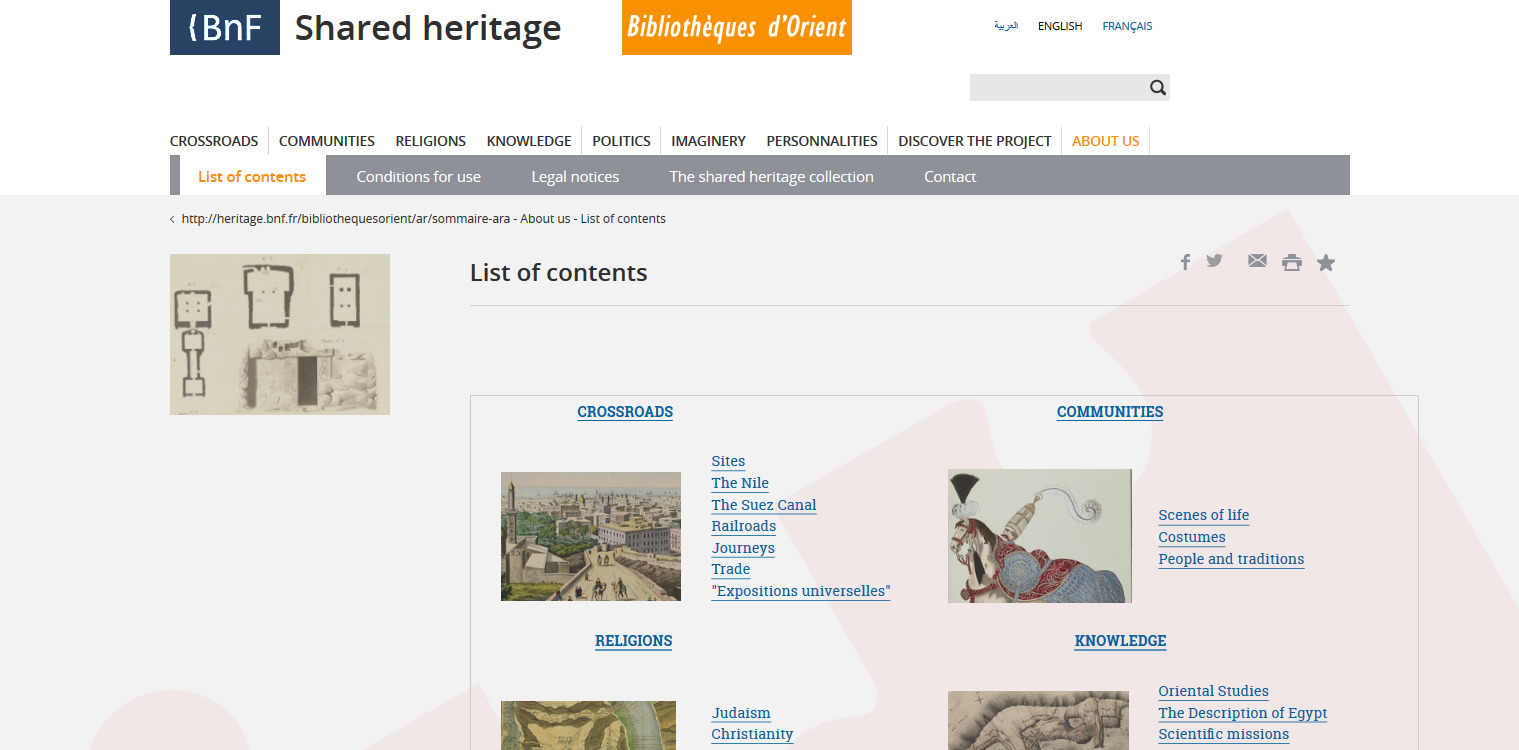 The website is organized in seven  themes discoverable from the content page (above):
All documents are accessible full-text, and can be either read online, downloaded (PDF), printed, or shared. It is also possible to order art reproductions for a fee.
The website is available in Arabic, French, and English, but the online reader interface is only in French.