Hikmat is an academic blog about "Texts, Translations, Thoughts, Philosophy, Literature, Shi'i Islam, Urdu, Persian, Iran, India" active since October 2007.
The owner of the blog, who calls himself Mulla Sadra, is a British historian of intellectual life with particular interests in philosophy and literature, in both the past and contemporary Muslim world.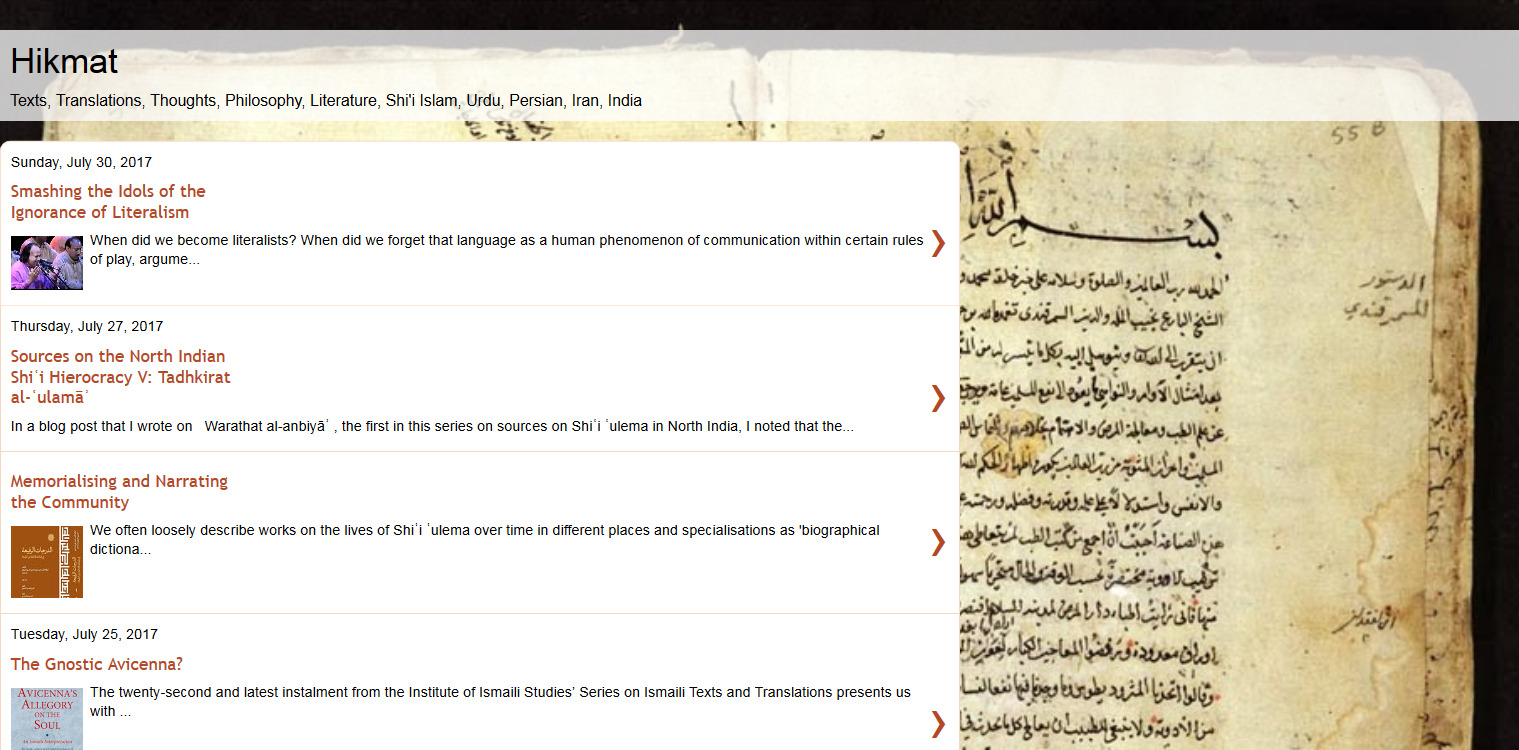 Hikmat publishes primarily academic books and articles reviews. But the blog also includes some research notes, and basic bibliographies. As such, it is a valuable research tool, and will appeal to anyone working on Shi'i and Iranian studies.