On Wednesday, 29th of July 2015 the Islamic Studies Library will host a workshop with Sussan Sheikh.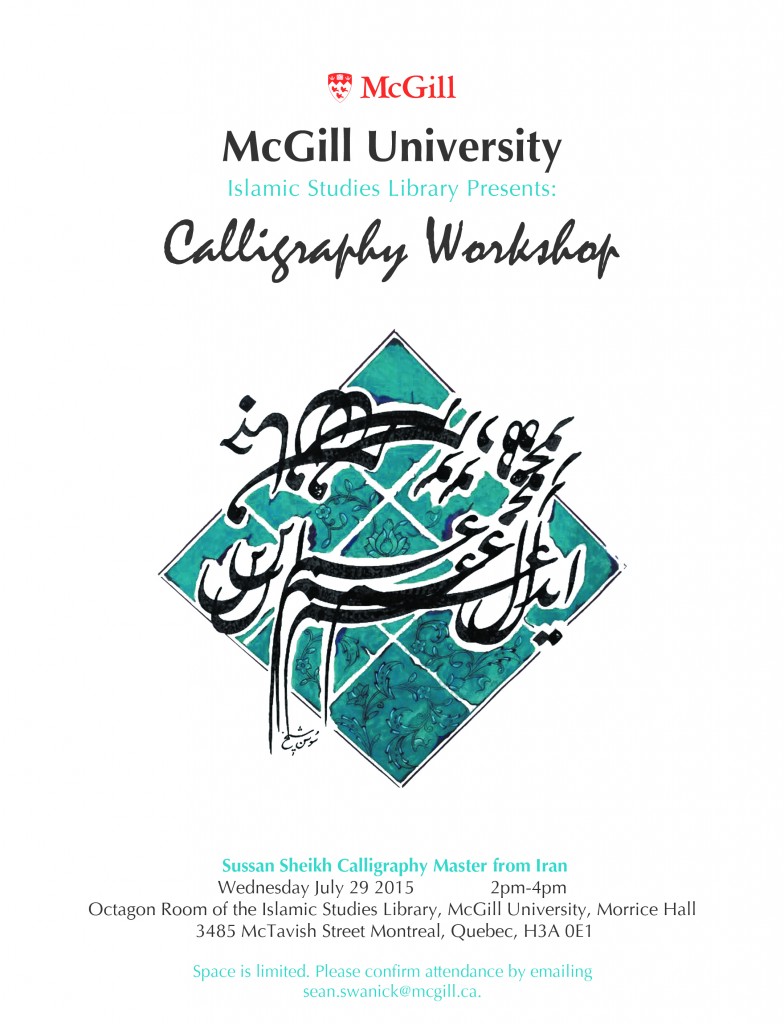 "Susan Sheikh was born in the city of Hamedan, Iran in 1961. She started practicing Iranian calligraphy in 1982 under Iranian calligraphy masters Abdollah Foradi and Yadollah Kaboli. In 1988, Ms. Sheikh obtained the rank of "excellent calligrapher" from the Iran's Association of Calligraphers and started her career as an art instructor. In years, she has trained several calligraphy apprentices who are in turn disseminating this revered form of Iranian art throughout the country. Ms. Sheikh has participated in more than twenty solo and group exhibitions and her artworks have been published in multiple calligraphy collections. She received an honorary excellence art award in 2007."
The workshop is free and open to the public. If you are interested in joining us, please contact me (sean.swanick [at] mcgill . ca) to reserve a spot for space is limited.