The American Theological Library Association Historical Monographs Collection gives acces to no less than 29.000 titles focusing on religion, dating mostly from 1850 to 1922.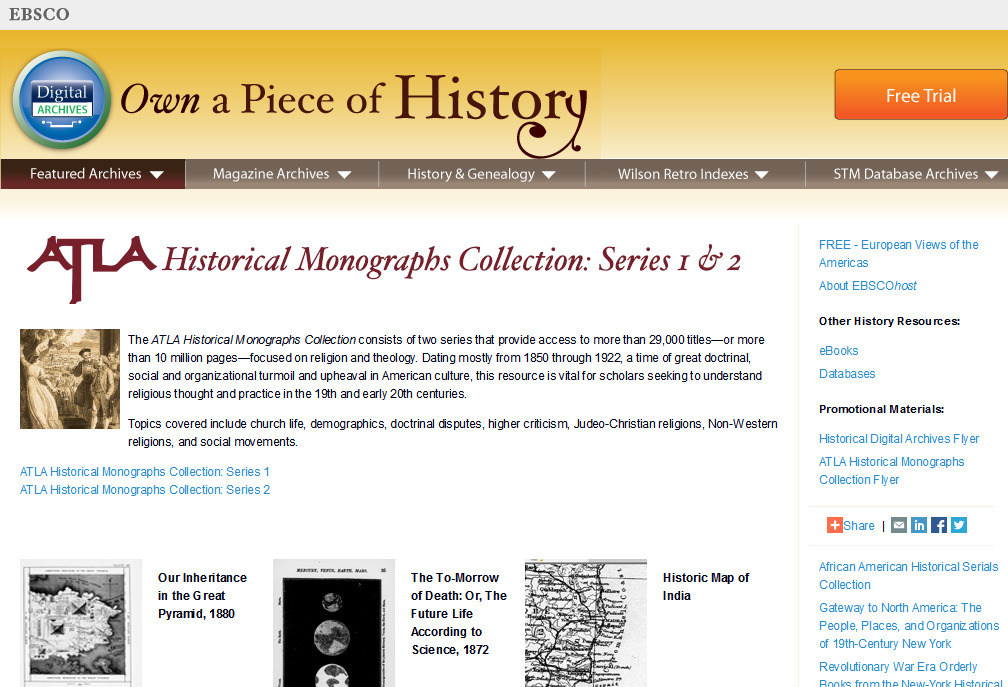 To give you a chance to try this new resource, the Islamic Studies Library setup a trial running from March 9th to April 9th 2015. The collection is available in two comprehensive series:
Check them out, and let us know what you think!