McGill Library is currently trialling the Foreign Office Files for the Middle East, 1971-1974 database. The trial will end on May 3rd, 2016.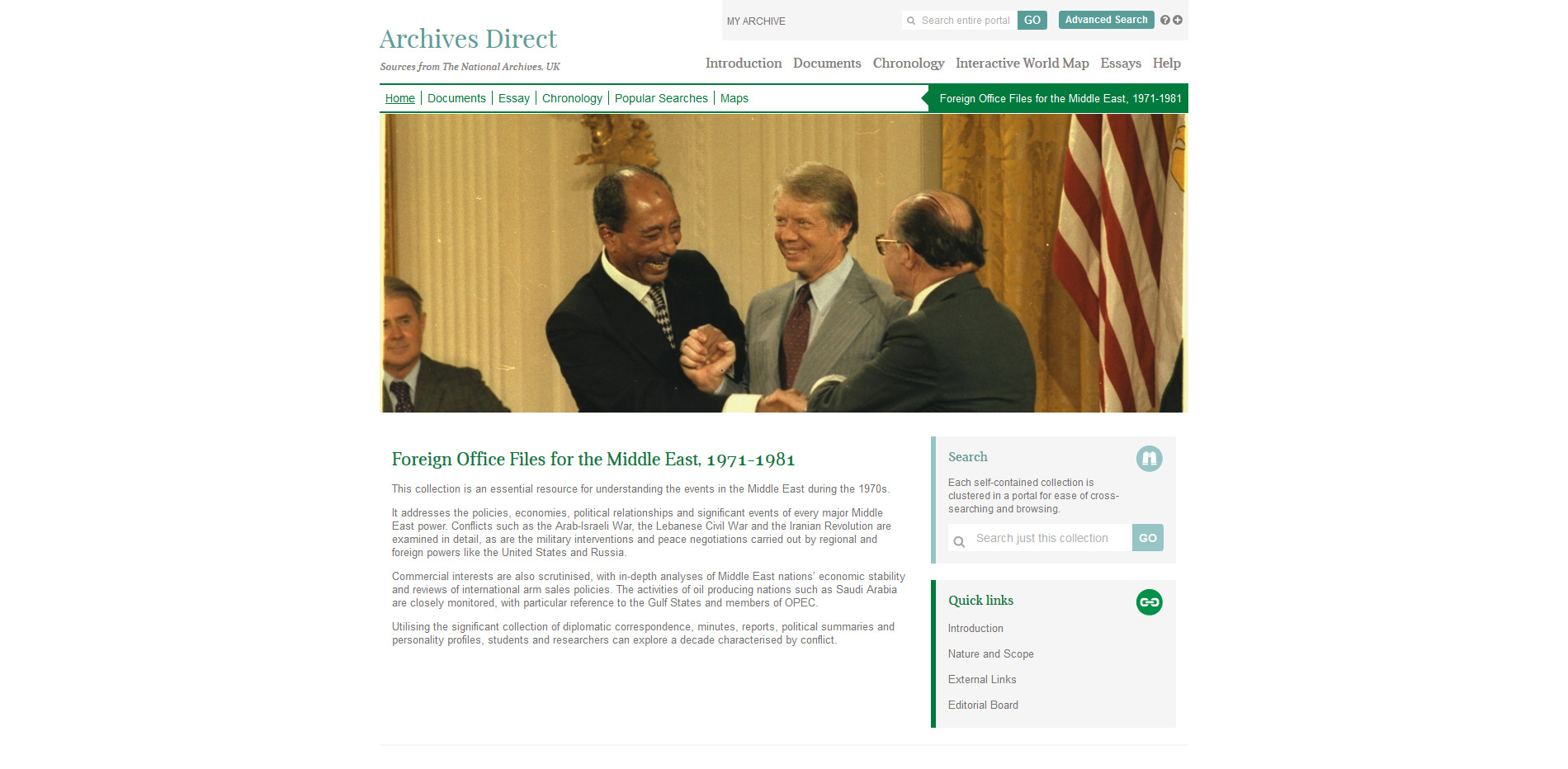 This collection includes diplomatic correspondence, minutes, reports, political summaries and personality profiles covers events in the Middle East during the 1970s: conflicts such as the Arab-Israeli War, the Lebanese Civil War and the Iranian Revolution are examined in detail, as are the military interventions and peace negotiations carried out by regional and foreign powers like the United States and Russia. Commercial interests are also examined, with in-depth analyses of Middle East nations' economic stability and reviews of international arm sales policies. The activities of oil producing nations such as Saudi Arabia are closely monitored, with particular reference to the Gulf States and members of OPEC.
To gain access, please click on this URL, and if necessary enter the log-in details listed (please note that details are case sensitive): Username: McG8973 / Password: AM1699a. You can also gain access via the 'trial access login', which is located on the homepage and throughout our website at www.amdigital.co.uk. Simply select the name of the resource from the drop-down list, enter your username and password, and click 'login'. If you experience any access difficulties, please do not hesitate to contact us.
And as usual, your feedback is greatly appreciated!