Through May 27th, 2016, the Islamic Studies Library is trialing the Middle East and North Africa: Global Perspectives, 1958-1994 database.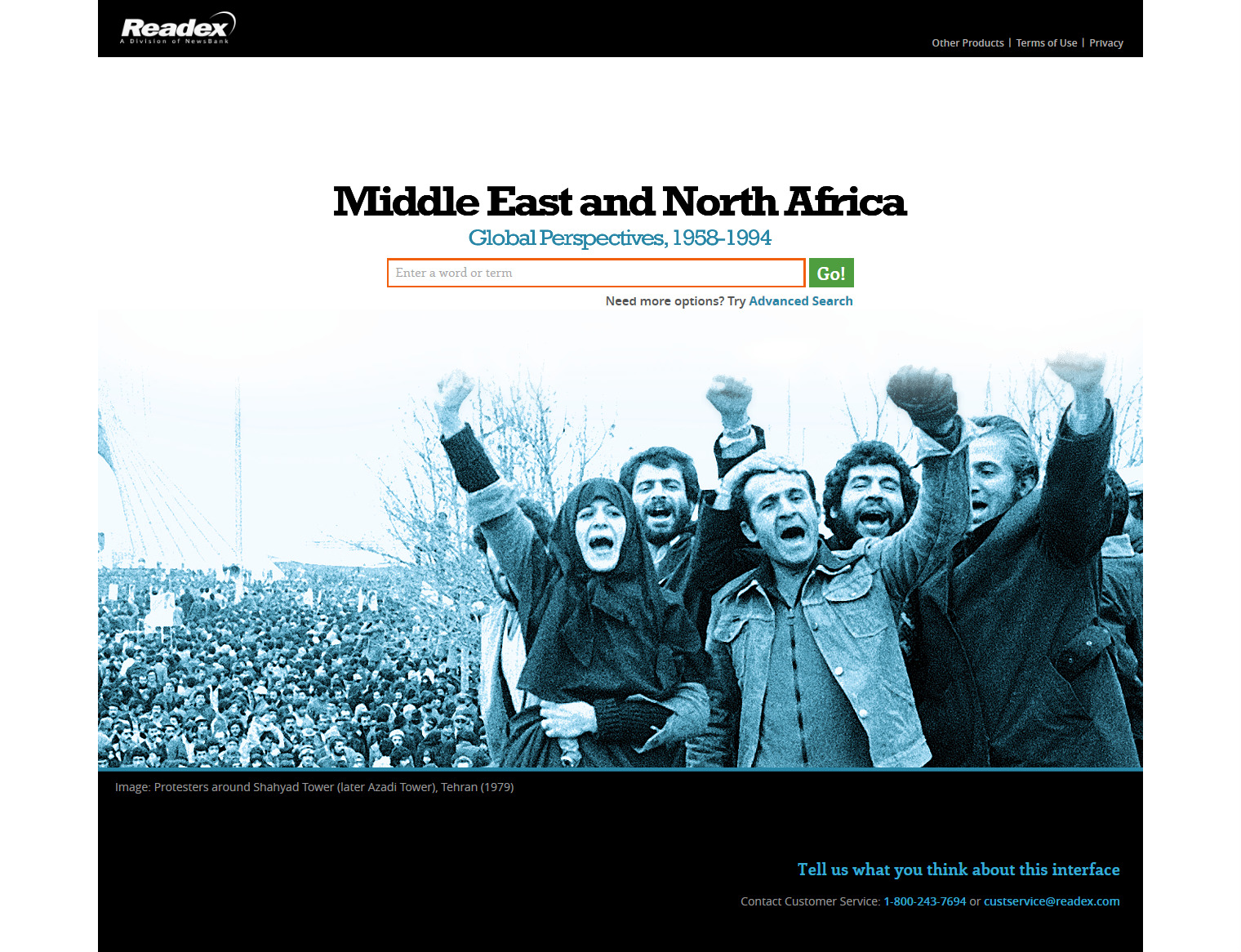 This fully searchable digital collection from the archive of the Central Intelligence Agency spans 19 countries and four decades, including both firsthand reporting and deep analysis on global and regional issues. It is currently about 90% complete and will continue to grow over the next several months as the documents are digitized. A full description of the database can be found here.
The trial can be accessing using the following URL: http://infoweb.newsbank.com/apps/readex/welcome?p=TOPMENA.
And as usual, we thank you for sending any feedback you might have!