The Historians of the Ottoman Empire project was initiated in the Fall of 2003 as a major bio-bibliographical reference book on Ottoman historians. This project is made possible by a generous grant from the Packard Humanities Institute, employing an assistant professor at Indiana University and two graduate students at the University of Chicago.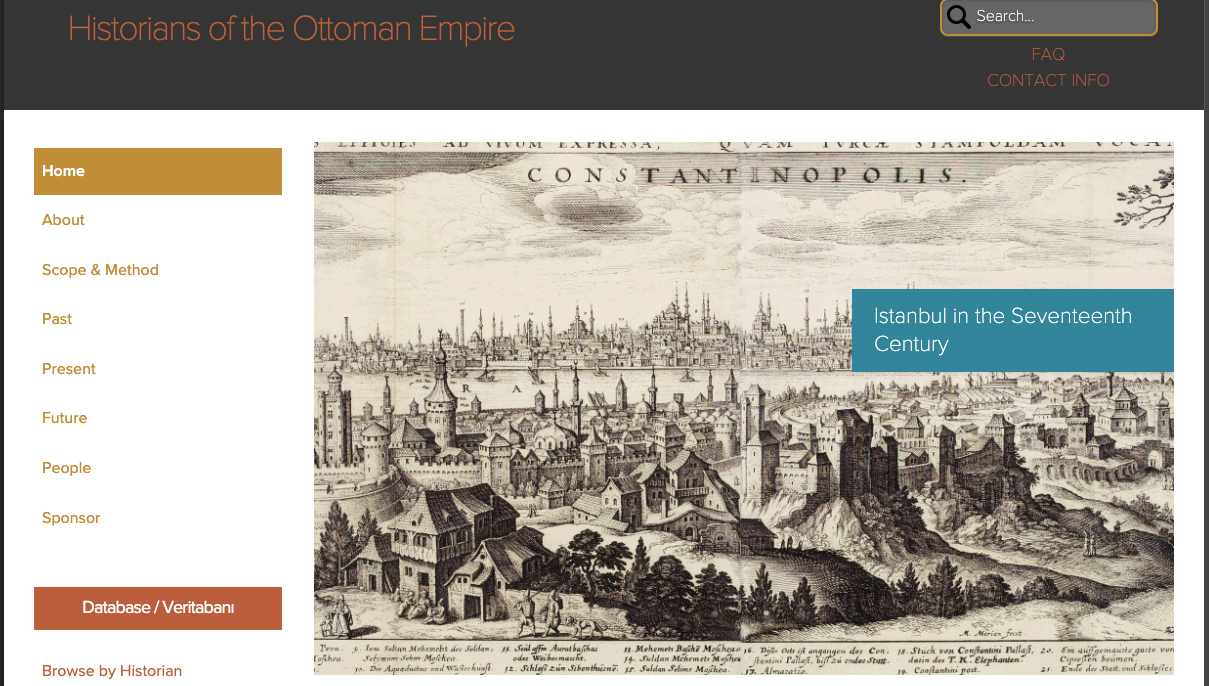 The database offers significantly more detailed information about Ottoman historians authors than what is normally found in typical encyclopaedia articles. Each author-entry is accompanied with a list of manuscripts (along with their locations). Unpublished manuscripts will be given particular attention, and a short summary or a table of contents will be provided. It is expected, the database will contain the most complete and up-to-date and accurate list of manuscripts available anywhere.
Historians of the Ottoman Empire covers different places, different times of the Ottoman Empire; it includes works written in Cairo after 1517, in Athens up to 1830, and in Istanbul until 1923.
While the scope of this project is limited to historians, the definition of historian is used in its broader sense to include works such as biographical material, geographies, military narratives (gazavatnames,fethnames) etc. On the other hand, works written with an intention to be fully a piece of literature are excluded.
An "Ottoman" means "having been an Ottoman subject at least for a part of one's life". In other words, individuals having lived in the Ottoman Empire and having written narrative works that consciously include a significant "historical" content.
The database provides four browsing options; by historian, by work, by author and by date. Additionally, articles are written only in English and Turkish, because the database is bilingually designed.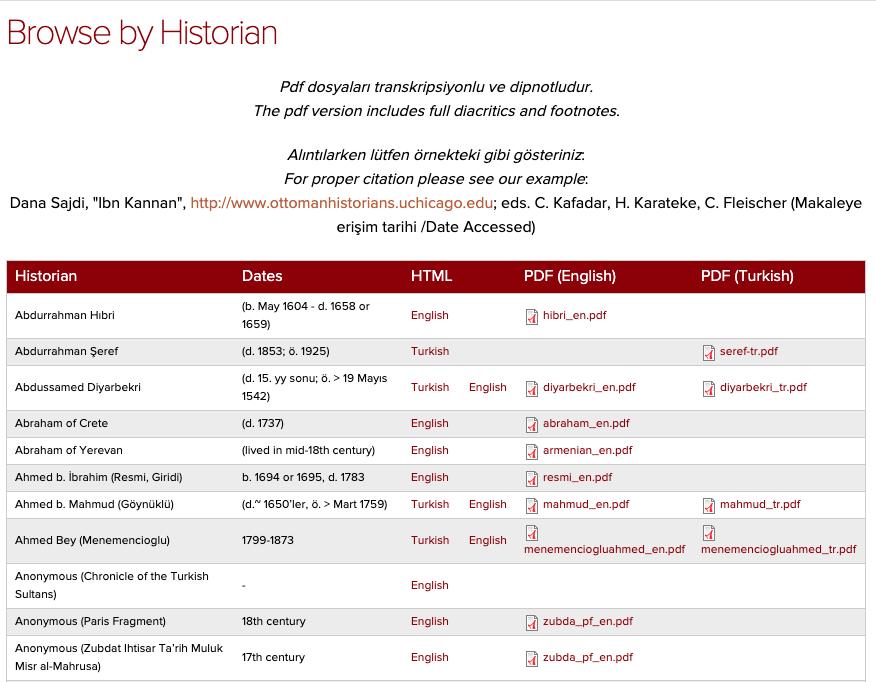 The Historians of the Ottoman Empire project is intended to be a unique reference work to scholars and students, as well as for non-specialists interested in the histories and cultures of these regions.