The Poetry Encyclopedia الموسوعة الشعرية is the first electronic encyclopedia of Arabic poetry launched in 1998, and then the website was updated in April 2016. The Encyclopedia is a model that demonstrates the efforts of Abu Dhabi's Department of Culture and Tourism to enhance the cultural scene. The department is keen to research, record and document the ancient heritage of Arab culture, and reissuing it in a modern form as a sustainable legacy for current and future generations.
All those interested in literature, poetry and readers can visit the Poetry Encyclopedia and take advantage of the resources, content, easy search channels and interactive applications available through this new advanced edition. "Poetry Encyclopedia 2016" a new vision for cultural resources.

The homepage displays various corners, such as Poet and Diwan شاعر و ديوان, poem of the day قصيدة اليوم, article of the month المقالات الشهرية and the listening corner الاستماع للقصائد, which includes a large number of poems heard by the voices of elite poets and artists. The heritage library and linguistic dictionaries are other areas that are worthwhile exploring.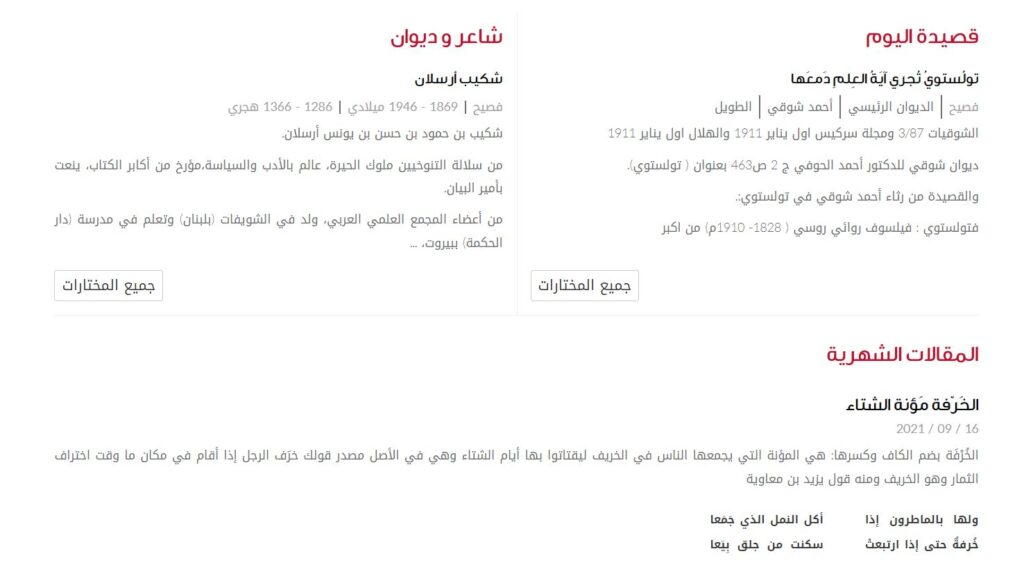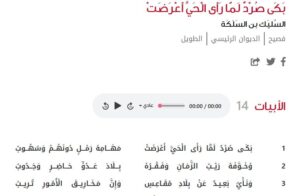 The encyclopedia currently presents selected collections of elite Arab poets, past and present, even if the poets didn't have a printed collection. It includes about 3 million verses within 143,000 poems in 3,080 collections.
It is important to note that the new version provides information on the poet, the poetic diwan, the appropriateness of the poem's systems (Metre and rhyme) and learn about different styles of Arabic poetry and read literary analysis. Also, users can search by poet's name, verse, phrase, or date of authorship.

In addition to the heritage library corner, which includes 488 references of the most famous and the most important collections and encyclopedias of Arabic literature and its dictionaries.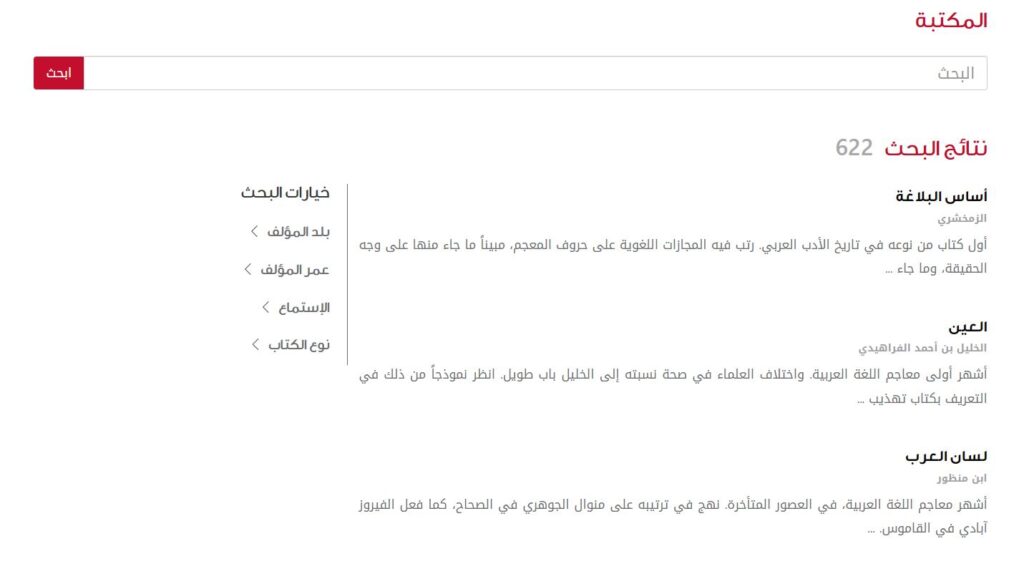 The Poetry Encyclopedia provides an interactive electronic portal and an integrated tributary of knowledge and literature. It provides readers with easy and quick access to a wide range of poems and listen to them in different techniques. As well as providing an archive space, and channels for recording their impressions and opinions.